Donal MacIntyre on CBS Reality's Released to Kill
Starting on Wednesday 3rd November at 10pm on CBS Reality (Freesat channel 135), Donal MacIntyre's Released to Kill explores cases where criminals have been released from prison too soon, with deadly consequences...
In each episode, Donal will delve into a different case to uncover the chain of events which lead to the prisoner being released and the dire consequences of this decision as the criminals go on to kill, often just a few days after getting out. Speaking with a range of experts, including prosecutors, criminal psychiatrists, prison governors and probation officers, Donal will find out the whole story of these tragic and often avoidable cases, as well as looking into the complexities of the British criminal justice system which allowed these murderers to go free, only to kill again. 
Don't miss the final few episodes of Donal McIntyre's Released to Kill on Wednesday 19th January at 10pm!
We spoke to investigative journalist and criminologist Donal MacIntyre to find out more about this new crime documentary series. 
Hi Donal, thanks for chatting with us today! Can you tell us a bit more about the show and what we can expect?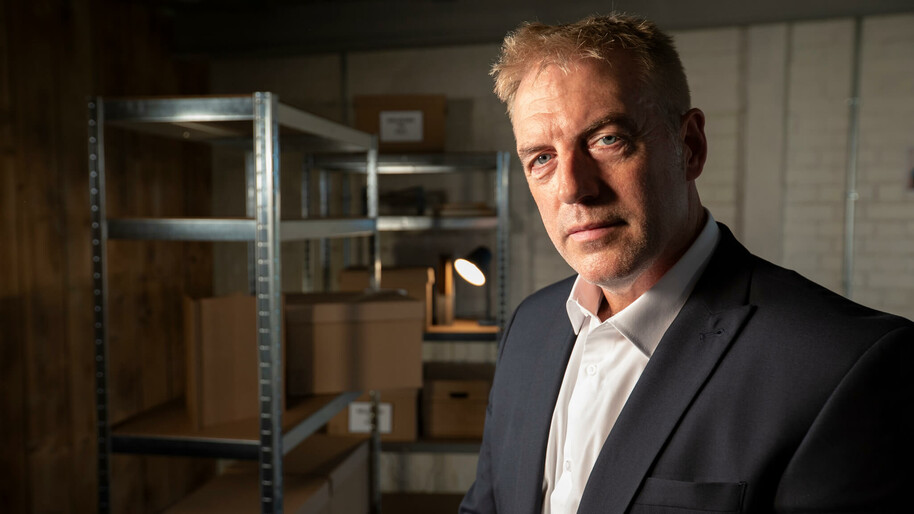 Donal MacIntyre's Released to Kill is a deep dive into the tragic cases of inmates who have previously been put through the UK prosecution system, who go on to kill after release. In two of the cases, a killer was convicted and released to only commit another murder. Then, after a short prison term, they were released from prison again – only to go on and kill for a third time. This new series reflects upon the conditions and factors which led to these tragic murders and terrible outcomes. 

The facts in each of the cases fuel each episode. There has been a staggering 63% increase in the number of homicides committed by ex-inmates in the last five years.  The reasons behind each tragedy are different in every case. Some criminals are psychopaths; their murderous intentions fester for years inside prison, unsuspected by those around them. For others, lack of rehabilitation while in prison, shorter sentences and ineffective supervision outside prison contributed to the terrible murders they committed.    
---
Why do you think there are so many cases out there like this where criminals are given their freedom only for them to go on to kill so soon after their release? 
Given the numbers of those convicted of homicide since the end of death penalty in 1965, it might be perceived that our current numbers are quite small. Approximately 23,000 people have been released since the mid-sixties, having committed murder in some fashion or another. There are thousands of killers among us, and it must be remembered that very few go on to kill again. Most murders are single occurrences, and it is for the professionals to recognize those who are a danger forever and those who can truly be rehabilitated.  

In the series we focus on ten intriguing recent cases to reveal the factors which led to these murderers committing murder again.  With the help of a panel of experts including forensic psychiatrists, a former prison governor and a retired probation officer, we attempt to answer the ultimate question – could a murder have been prevented? 
---
It's shocking that there are so many incidents like this - was it found that many of these cases could have been prevented?  
There are many traumatic and devastating revelations in the cases we examine, and often the killing or killings could have been prevented if the proper protocols were followed. A lack of common sense from professionals and institutions is also a key factor, which could impact whether tragic murders like this happen again.  
---
Did you find there was a common theme in the motivations behind these murders, or did they all come about for very different reasons?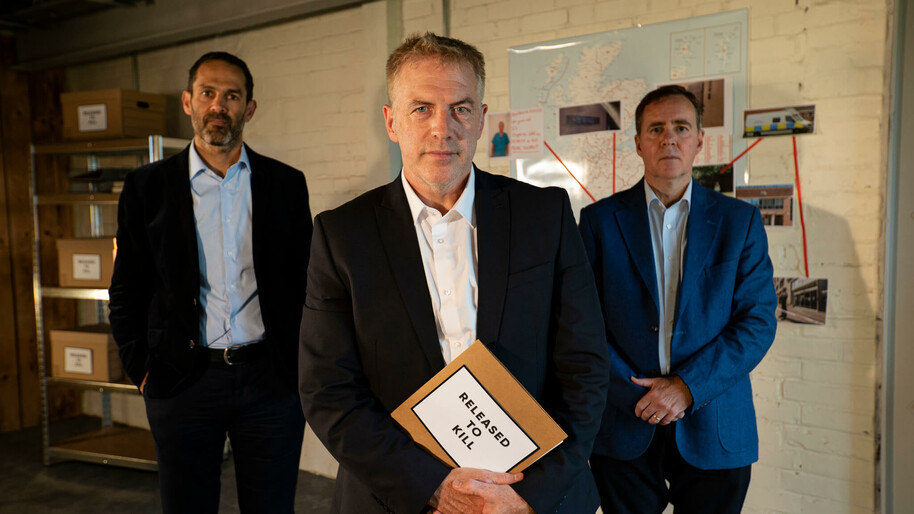 Each case is unique, but there seems to be a common thread where some professionals over-estimated their expertise and insight and were keen to believe the offenders when they said that their criminal motivations were either decreasing or absent altogether. In doing so, they put the public at risk. These professionals ranged from Police through mental health professionals and social workers, to probation services. Sometimes they simply did not follow their own rules, and one mistake led to another. Before you know it, a number of these mistakes contributed to murders which should not have happened. Mistakes similar to those we have highlighted in this series will likely happen again, but I am convinced that there have been many improvements in the prosecution process and learnings have been made.   
---
Was there a case on the show which you found particularly surprising?  
The one the stands out most of all is the case of Theodore Johnson who went on to murder three women in three different timespans – all partners who he killed when the relationship was coming to an end. 

He went on his killing spree by fooling professionals in each instance. He claimed that he was a victim of domestic abuse after he pushed his wife over a balcony to her death, and then killed two other partners years apart. Crucially, for nearly two decades before the third killing, he was able to hide the fact that he had a new partner from all the professionals supervising him. This was not an elaborate ruse, but it worked nonetheless and another woman, his third partner, had to die as a result.  
---
What was it like interviewing some of the people who were involved in these cases?  
The series was a team effort and the workload was shared, but I can speak on behalf of everyone involved in the production when I say that we treat the testimonies of family members and secondary victims with the utmost care. We take their contributions very seriously and understand that they give them with the singular intent of attempting to prevent such crimes ever happening again. That is a heavy responsibility, and we appreciate the families and loved ones sharing their stories whenever it's possible. 
---
Much of your career has roots in investigative journalism – is trying to get to the bottom of a case what attracted you to the field of criminology?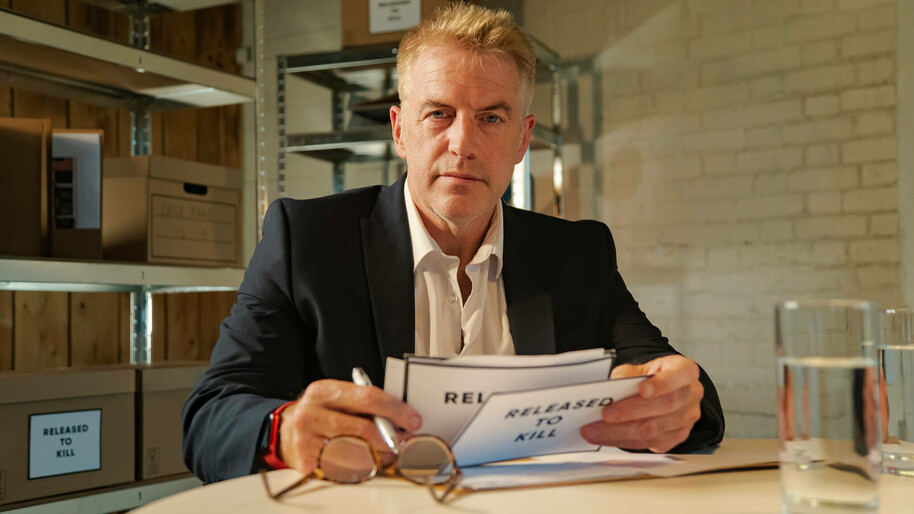 My mentor has been the excellent Professor David Wilson from Birmingham City University. He recognised my cinema feature documentary 'A Very British Gangster', which was a Sundance Film Festival selection in 2007. It was a journey into a Manchester crime family, and he put a label on what I was doing as a director and journalist at the time: and the label was criminology.  

That journey has continued with true crime channel CBS Reality, where I have hosted a number of original series including "Donal MacIntyre's Murder Files" and "Donal MacIntyre: Unsolved"  since 2015,  and my audience and I have been elevating the conversation around crime ever since. We have been growing together and we have seen that the audience is looking for deeper and more considered reflections on crime and social issues around criminality, and I am thrilled to have had the opportunity to take the viewers on this journey.  
---
How does writing about cases or investigations differ from covering them on television? What type of media do you prefer for covering such complex and sensitive topics?   
I have enjoyed writing for 'The New Statesman' and 'The Guardian' over the years. They give space for deeper reflections about crime and society. The quality of crime reporting in this country from the tabloids to the new outlets is of a very high standard. And I think that the newspaper and television audiences in this country are well served by exceptional and responsible crime reporting across most outlets and platforms.  
---
What telly do you watch in your spare time? Are you a big fan of true crime yourself?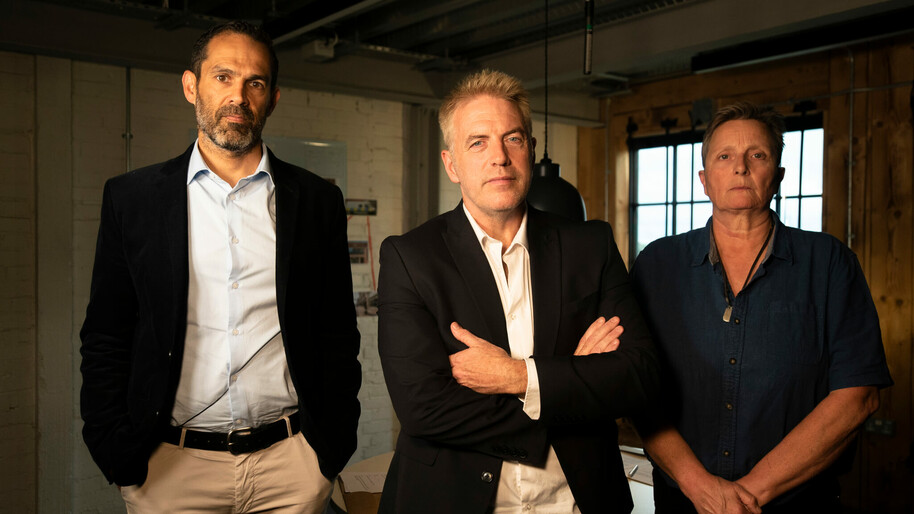 I enjoy watching science fiction and I am more Star Trek than Star Wars. I live in the world of true crime and so I try to escape the real world when I have my own downtime. My other secret pleasure is watching sports and particularly the live steaming of cycling races. I love the tactics and when one talks of a real dangerous profession then you can't ignore professional cyclists – they take huge risks every single day and it's terrifying just watching it from the sofa.  
---
Do you have any other projects coming up which we should look out for?  
I enjoyed working with Jim Sheridan on his recent "Murder at the Cottage", which was a six-year project about a murder in West Cork, and I'm certainly looking forward to developing new ideas with this master storyteller and Hollywood legend. 
Thanks so much for chatting with us Donal! If you're as intrigued as we are about this new true crime documentary series, tune into CBS Reality on Wednesdays at 10pm starting 3rd November. Plus, see what other crime shows and dramas our telly experts are loving right now.  
---
| | | |
| --- | --- | --- |
|   |   |   |
| Get the best TV picks of the week from our team of telly experts |   | Find out what's coming up this week on Freesat's TV Guide |
---
Follow us
Get the latest telly news and updates PLUS access to competitions and exclusive content