Top moments from the 1996 Euros
Football is officially coming home in 2020! Just not in the way you expected…
ITV Hub have searched their archives to bring us the entirety of the 1996 Euros, all 31 games, all free 🥳
Relive the drama that the epic season brought us back in the day, sip on a nice cold pint from the fridge, stick your feet up and start singing that famous Three Lions song because this is the last time England made it to the semi-finals of the European Championships!  
To celebrate, we've compiled a list of the top moments from the tournament so you can relive the 1996 Euros!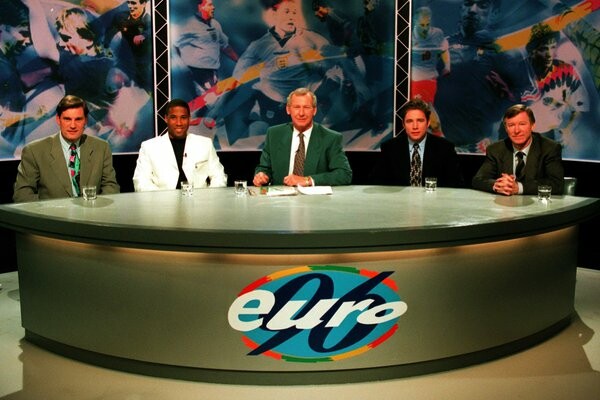 1. The Dentist Chair
An obvious number one spot goes, of course, to the famous Dentist Chair debacle, which saw Paul Gascoigne trolling everyone on the field after being caught drinking around a month before the big game. Newspaper comments like this were everywhere: "Look at these joke players who are supposed to be representing England and playing in the European Championships next week." Gascoigne booted the last shot, though, when he celebrated his goal the best way he knew how. 🦷🪑
 
2. England beat the Netherlands 4-1
Winning is one thing, but winning by a landslide is another 😱Teddy Sheringham was named man of the match in this epic win, and it let England advance to the knockout stages.
 
3. Croatia v Denmark - the group stages
Davor Šuker's epic chip comes in third place, allowing Croatia to progress to the quarter finals 🍟The thrilling match left fans stunned as both sides needed to win to make it to the knock-out stage, and Šuker's goal remains one that the footballer himself still replays in his mind. In an interview with UEFA the former footballer said "For me, it's that first idea that comes into my mind and I want to pursue it – even if it is more difficult or technically more demanding."
 
4. Poborsky's lob

"The ball went so high up that I couldn't possibly think it would land in the goal"  Were the exact words from Czech Republic footballer, Poborsky as he described the lob that won the game against Portugal in the quarter-finals ⚽️Poborsky was also named in the Team of the Tournament in the UEFA Euro 1996 because of it!
 
5. France wins on penalty shootouts

At number five we're remembering the moment that France dramatically beat the Netherlands in that epic penalty shoot-out! With a 0-0 score, France beat the Netherlands 5-4 on penalties when Clarence Seedorf missed his shot. It was a game neither team would ever forget 😲
 
6. When England beat Scotland 2-0
First, Shearer's header, then Seaman's epic saves, all the way to Gascoigne's best goal, arguably of the season! 🥅 These two old rival teams came head to head at Wembely, where Gazza's solo goal took centre stage, and is widely remembered today.
 
Agree with our highlights? Let us know on Facebook, Twitter and Instagram!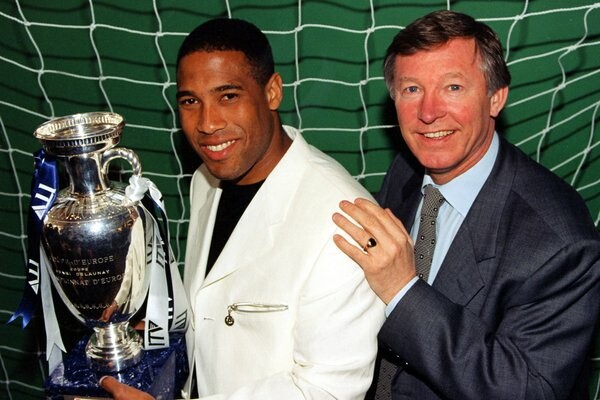 ---
Paul Mortimer, Head of Digital Channels & Acquisitions, ITV said:
"Nothing brings the country together like Euro fever, and with this year's tournament postponed to 2021, we're giving our audience a chance to relive one of the all-time great sporting events, Euro '96. Thanks to the ITV Hub and ITV4, there'll be no shortage of vintage football classics for fans to indulge in over the next few months."
ITV4 will also play 5 of the most memorable England games, as well as the final between Germany and Czech Republic, so be sure to look out for them! For now, we've composed a list of the games that are featuring on the ITV Hub below.
| Date | Match Name | Kick Off |
| --- | --- | --- |
| 11/05/20 | England v Switzerland | 7pm |
| 12/05/20 | Spain v Bulgaria | 12pm |
| 13/05/20 | Netherlands v Scotland | 3pm |
| 14/05/20 | Italy v Russia | 3pm |
| 15/05/20 | Switzerland v Netherlands | 3pm |
| 16/05/20 | Czech Republic v Italy | 3pm |
| 17/05/20 | France v Spain | 3pm |
| 18/05/20 | Russia v Germany | 3pm |
| 19/05/20 | France v Bulgaria | 7pm |
| 20/05/20 | Scotland v Switzerland | 7pm |
| 21/05/20 | Croatia v Portugal | 7pm |
| 22/05/20 | Russia v Czech Republic | 7pm |
| 23/05/20 | Spain v England | TBC |
| 24/05/20 | France v Netherlands | 3pm |
| 25/05/20 | Germany v Croatia | 3pm |
| 26/05/20 | Czech Republic v Portugal | 7pm |
| 27/05/20 | France v Czech Republic | 7pm |
| 28/05/20 | Germany v England | 7pm |
| 29/05/20 | Czech Republic v Germany | TBC |
Other games that you'll be able to watch on the ITV Hub include the following: Germany v Czech Republic, Denmark v Portugal, France v Romania, Turkey v Croatia, Bulgaria v Romania, Portugal v Turkey, Croatia v Denmark, Romania v Spain, Turkey v Denmark and Italy v Germany. ITV4 will broadcast England v Switzerland (simultaneously with ITV Hub), Scotland v England, Netherlands v England, Spain v England, Germany v England and Czech Republic v Germany.