Little known facts about Love Actually
Is it even Christmas if you haven't watched Love Actually at least once? We've unearthed seven facts you didn't know about the iconic festive rom-com so that you can watch it with fresh eyes this holiday season...
1. Four storylines were cut from the film
Did you know Richard Curtis originally wanted to include 14 love stories in Love Actually? The lost plots included a story of a girl with a wheelchair, one about a boy who records a love song for a classmate, a tale of an African couple supporting each other during a famine and a storyline following a school headteacher, revealing a longstanding relationship with her lesbian partner. 
Two of the love stories were axed during the scripting phase, whilst the other two were shot and cut in post!
---
2. An annoying character called Bernard features in every one of Richard Curtis' films
In Love Actually, Bernard is Emma Thompson and Alan Rickman's 'horrid son'. Apparently, this was Curtis' way of getting back at Tory MP Bernard Jenkin, who 'stole' his former girlfriend... Scandalous. 
---
3. The famous airport footage was shot with hidden cameras
The footage of passengers being welcomed by loved ones at Heathrow Airport always tugs at the heartstrings. But the film crew had to work hard to capture those special moments! 
In the film's DVD commentary, Curtis explains that when a moving moment took place at the airport, a crew member would have to race out and have them sign a waiver so that the encounter could be included in the film.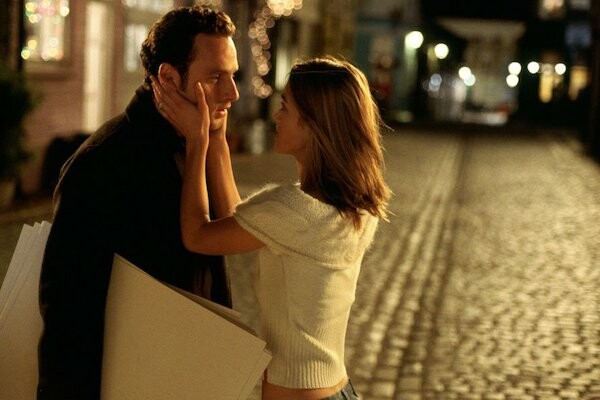 ---
4. The Barbie dolls Emma Thompson's Karen wraps as gifts aren't in fact Barbie dolls...
... they're actually Ken dolls in drag! 
Look closely next time and see if you can spot them.
---
5. Emma Thompson shot that heart-wrenching crying scene 12 times
We've seen it a thousand times over, but the scene in which Emma Thompson's character discovers her husband's infidelity has us in floods every. single. time.
"We decided to do it like how Mike Newell did it in Four Weddings—I shot in medium-wide, and didn't move the camera," Curtis recalled. "We just let it happen, and Emma walked into the room 12 times in a row and sobbed. It was an amazing feat of acting."
Emma, we applaud you!
---
6. Hugh Grant really didn't want to do THAT dancing scene
The scene went on to be one of the stand-out moments of the film. However, according to Curtis, Hugh was "hugely grumpy about it […] He kept on putting it off, and he didn't like the song."
However, Hugh soon came around when it came to shooting the scene. Curtis revealed, "We didn't shoot it until the final day, and it went so well that when we edited it, it had gone too well, and he was singing along with the words […] so it was incredibly hard to edit."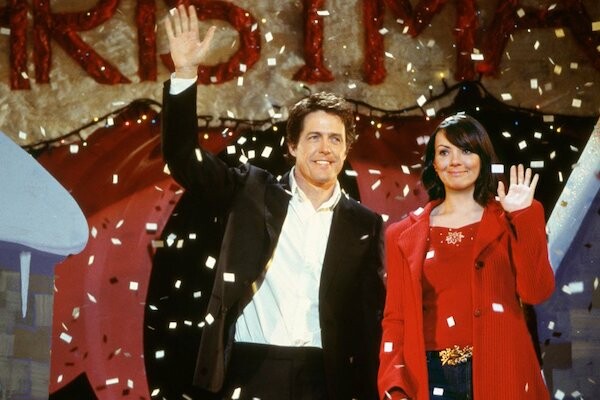 ---
7. The word "actually" is spoken 22 times
Yup. The word "actually" is spoken twenty-two times by various characters in the film. Now, that's actually pretty clever.