What's on ITV?
ITV have some fantastic, brand-new shows dropping with nothing but great TV hitting your screens. Here's our top picks of what's coming up on ITV this week...
OUR TOP PICK ON ITV THIS WEEK:
The Brit Awards 2021 
ITV, Tuesday 11th May at 8pm 
Hosted by comedian Jack Whitehall, 2021's annual Brit Awards will air on ITV this Tuesday at 8pm live from London's O2 arena! Tune in for a star-studded ceremony and an audience of the key workers who have helped us through the pandemic.  
Why should I watch it? 
As the first major music event in over a year, the Brit Awards 2021 will kick off with a bang with performances from Dua Lipa, Arlo Parks, Rag'n'Bone Man, Griff P!nk and the NHS Choir and many more.  
---
LOOK OUT FOR...👀
Trevor McDonald & Charlene White: Has George Floyd Changed Britain? 
ITV, Wednesday 12th May at 9pm 
The footage of George Floyd's death at the hands of a US police officer last year shook and outraged the world, prompting Black Lives Matter marches across the USA and UK. Now, Trever McDonald and Charlene White explore how his death has impacted us here in the UK. 
Why should I watch it? 
This tragic event has given new weight to conversations about race and the police which have been ongoing for some time. With the recent verdict of guilty for George Floyd's killer, police officer Derek Chauvin, and as we approach the one-year anniversary of George Floyd's death, this programme will look more closely at how the UK has reacted.  
Find out how the trial of Derek Chauvin has progressed on Court TV. 
---
Britain's Biggest Families: 31 Kids and Counting the Pennies 
ITV, Thursday 13th May at 9pm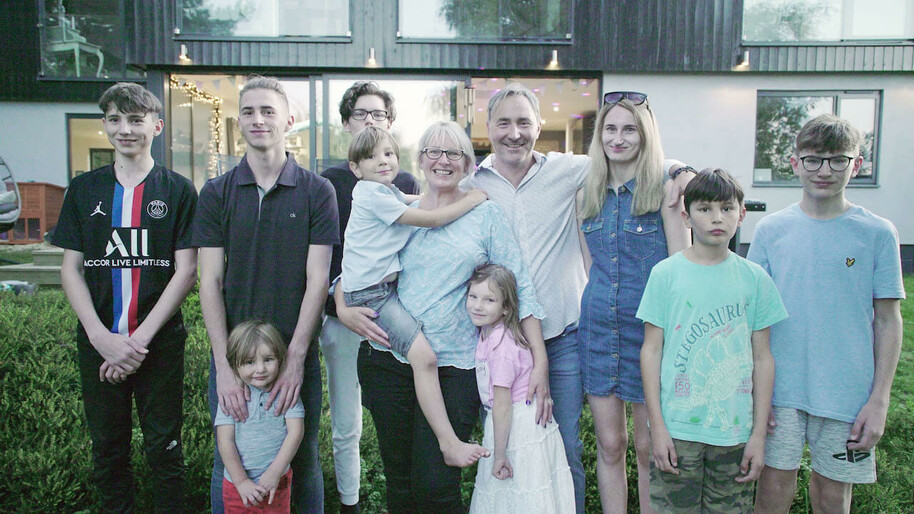 Narrated by Jim Carter, this documentary series explores how some of the biggest families in the UK make ends meet and manage their busy homes on a whole range of budgets.  
Why should I watch it?  
Tune in to see the chaos and celebration of these supersized families!  
---
Van Der Valk 
ITV, Fridays at 8:30pm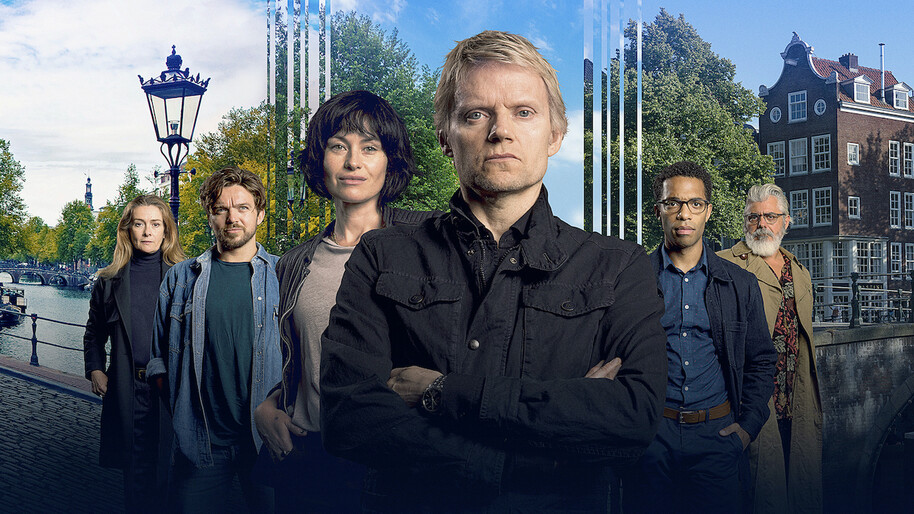 It may not be new, but we absolutely love this Dutch crime drama. Based in Amsterdam, it follows detective Van der Valk (Marc Warren) as he investigates some of the most challenging crimes in the city.  
Why should I watch it? 
If you're in the mood for a gritty crime drama on a Friday night, then Van der Valk should be your first choice!  
Check out the other crime dramas on right now. 
---
In for a Penny, S3 
ITV, Saturdays at 7pm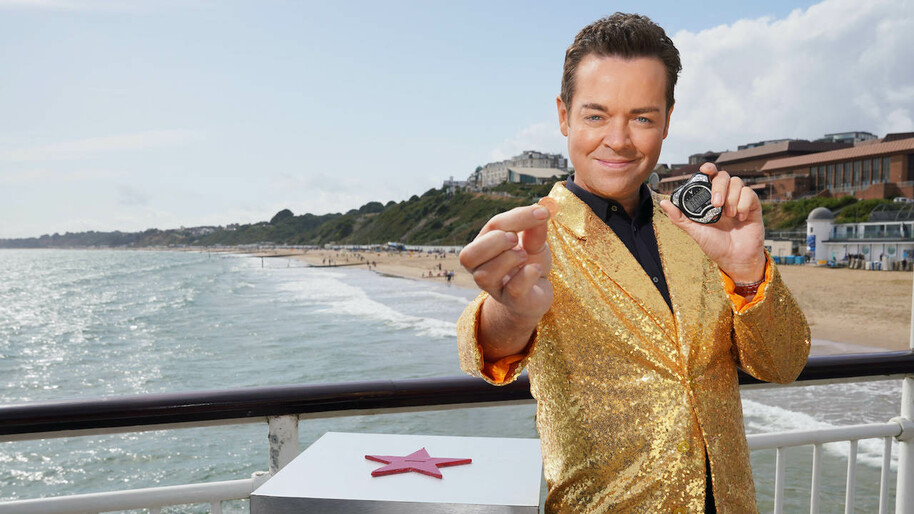 Stephen Mulbern returns for season 3 of In for a Penny on Saturday nights at 7pm. Join Stephen as he travels around the country to set unusual challenges for members of the public for their chance to win anything from pennies to £1000.  
Why should I watch it? 
Tune in to see if members of the public can bag themselves a huge cash prize, or just enough to pay for the car journey home... 
---
Alan Titchmarsh: Spring into Summer 
ITV, Mondays at 8pm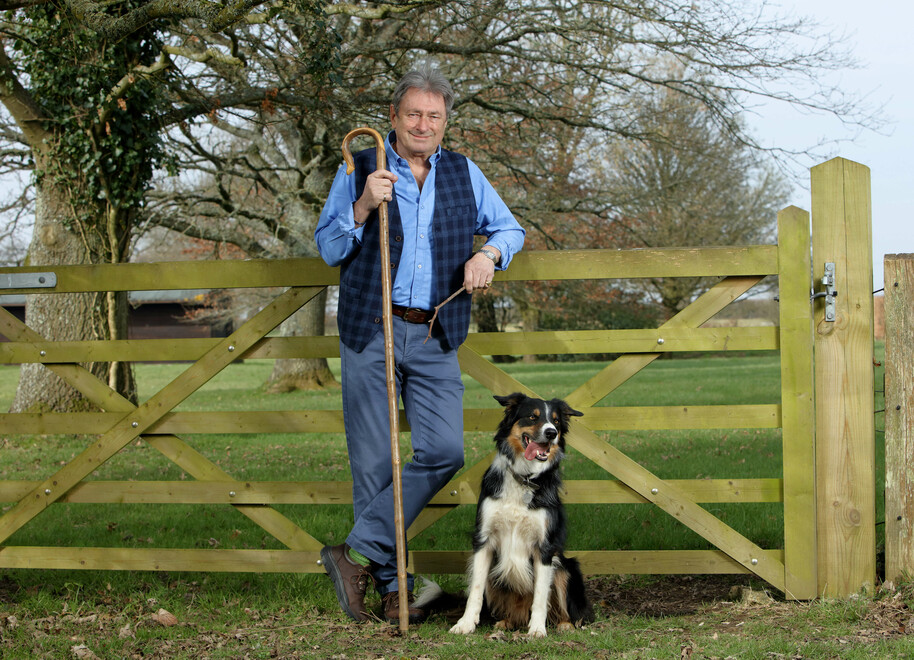 Join Alan Titchmarsh and celebrity guests to celebrate the great outdoors. From seasonal plants to wildlife like birds of prey, the series focuses on the joy of fresh air and outdoor spaces. 
Why should I watch it? 
With lockdown easing and warmer weather (hopefully) on the way, learn more about the British outdoors, from farming to seasonal gardening.  
Check out what other gardening shows are on right now.  
---
Game of Talents 
ITV, Saturdays at 7:30pm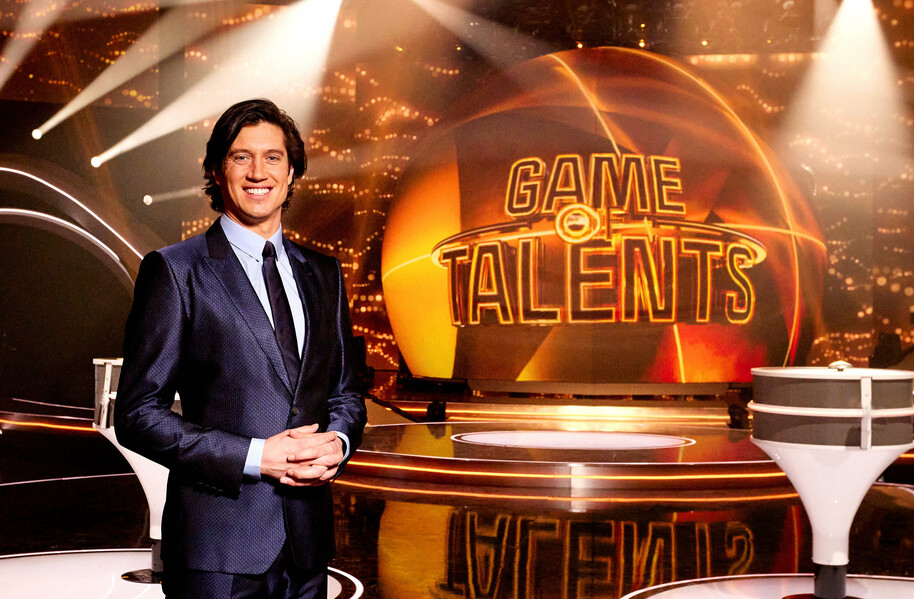 Vernon Kay hosts this brand new game show where contestants team up with celebs to try and find the secret talents of mystery performers. 
Why should I watch it? 
With huge cash prizes at stake along with everything from fire-eaters to lion tamers, this game show brings something new to your Saturday night telly – you'll just have to guess what it is... 
---
Superstore 
ITV2, Weeknights at 7:30pm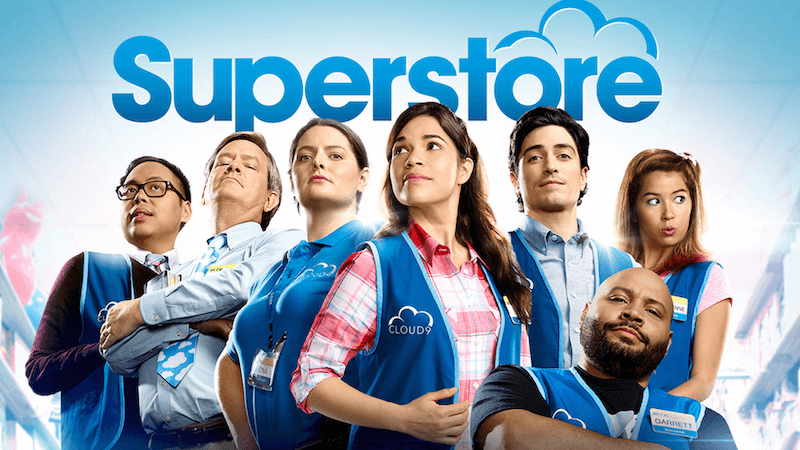 Starting Monday 19th April, you can catch new season 6 episodes of the hit US-comedy on ITV2. Tune in every night for this hilarious sitcom following a group of uninspired employees working at Cloud 9 in St Louis, Missouri as they deal with customers and get up to plenty of antics to keep themselves entertained. 
Watch if you fancy some light watching and are fans of shows like Schitt's Creek and Brooklyn Nine-Nine. We guarantee it won't be long before you're hooked! 
---
Bob's Burgers 
ITV2, Weeknights at 8pm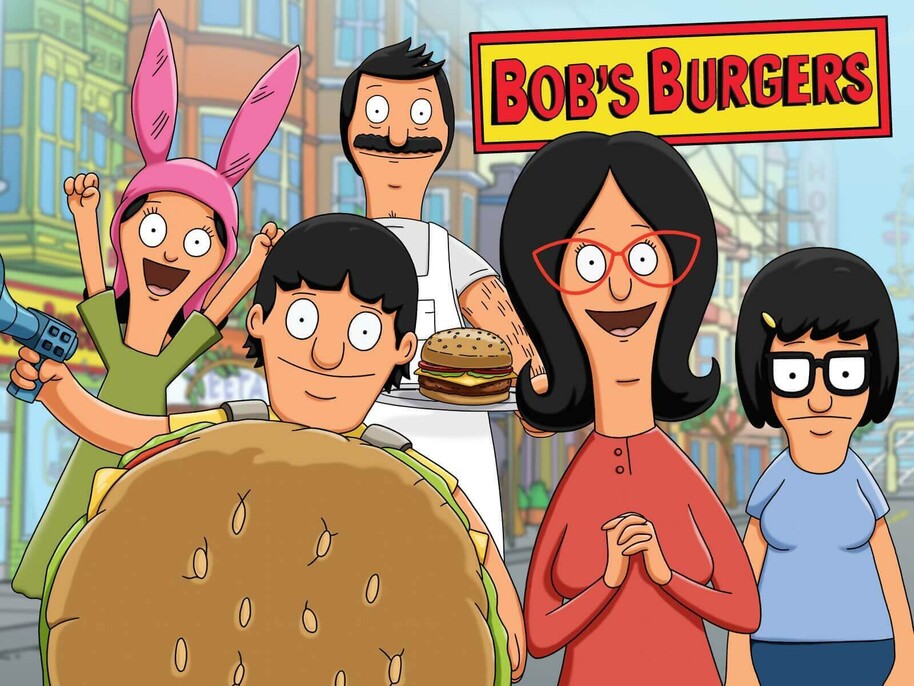 Also starting on Monday 19th April, Bob's Burgers is coming to ITV2. Watch the hit animated series from the beginning to see the adventures of Bob, the owner of an unappreciated burger joint, and his quirky family. Tune in for this hilarious and endearing comedy at 8pm on weeknights.  
Watch if you're a big fan of Archer, Bojack Horseman and other animated comedy hits.  
---
PLUS, don't miss: 
Paul O'Grady: For the Love of Dogs, ITV, Wednesdays at 8pm  

Britain's Brightest Celebrity Family, ITV, Thursdays at 8:30pm 

Alan Carr's Epic Gameshow, ITV, Saturdays at 8:30pm 
---
TOP PICKS ON ITV HUB
Too Close 
Available on ITV Hub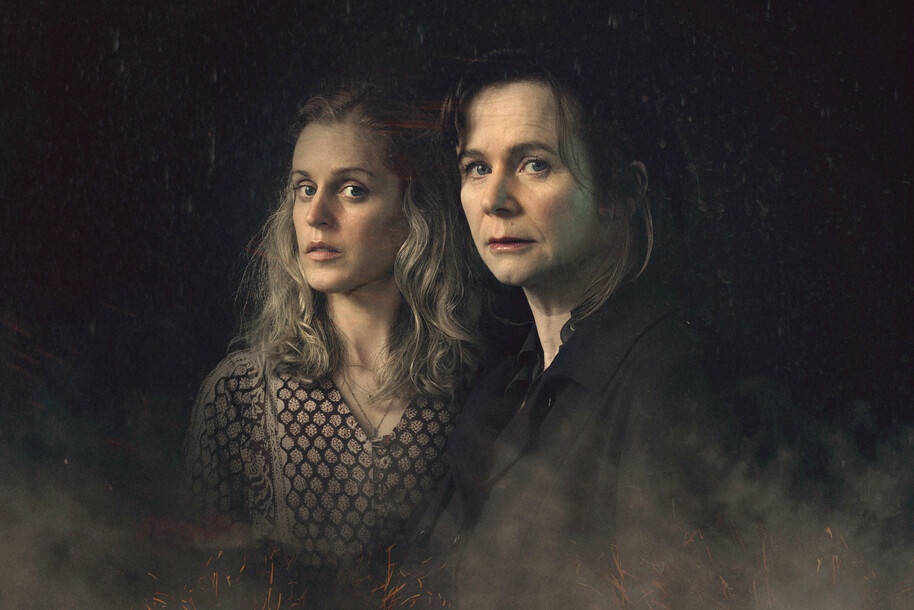 When a forensic psychiatrist is assigned to work with a woman accused of a shocking crime, she finds herself getting dangerously close with her patient. But is her patient telling the truth about having no memory of her crime, or is she playing a game with the psychiatrist? Watch Too Close on ITV Hub.
Why should I watch it? 
Starring Emily Watson and Denise Gough, this psychological thriller is one of the top dramas to watch this month, so make sure you don't miss it!  
---
Midsomer Murders 
Available on ITV Hub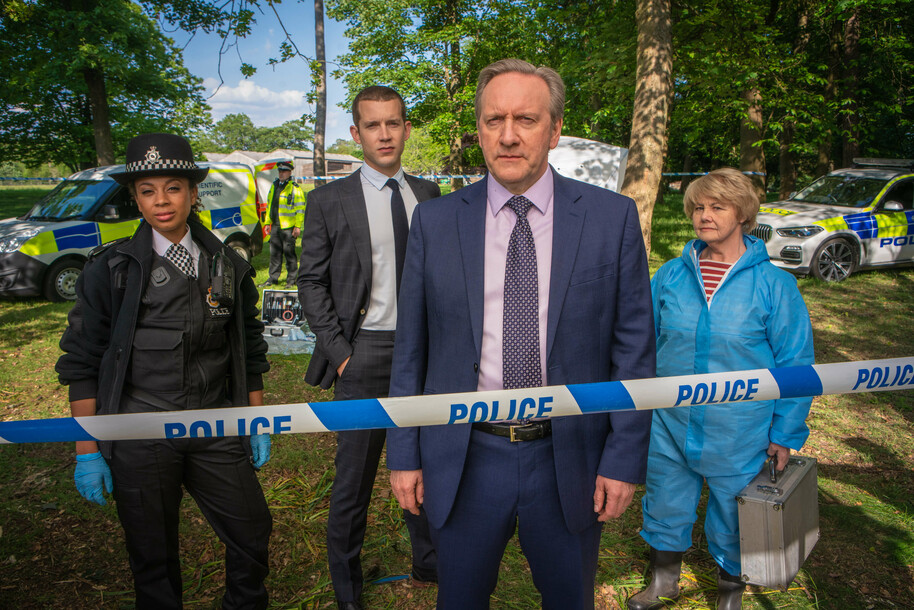 Midsomer Murders returns with new episodes after the recent hiatus. DCI John Barnaby and DS Jamie Winter are back to solve more bizarre crimes. 
Why should I watch it? 
Midsomer Murders is the UK's longest-running detective drama, and it never disappoints! 
---
The Queen: Unseen 
Available on ITV Hub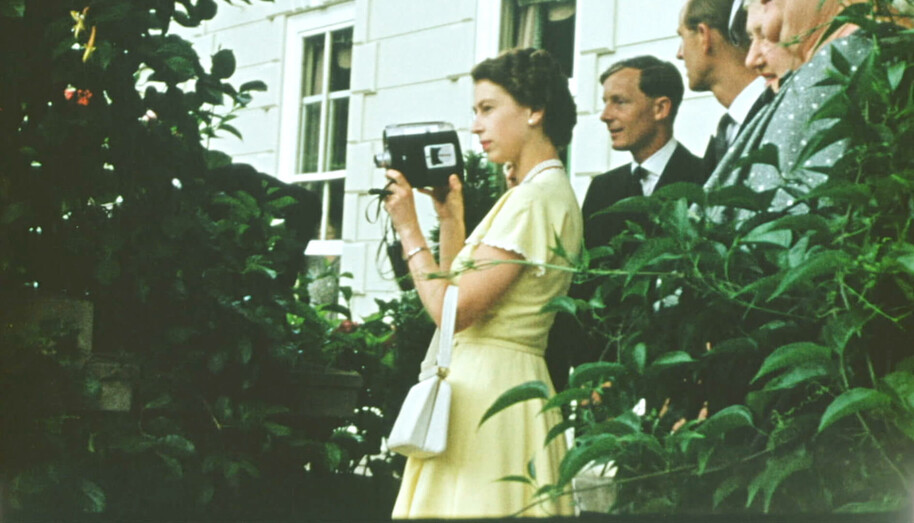 Queen Elizabeth II is one of the most famous and recognisable faces in the world. And yet, decades into her reign, her real personality remains largely unknown. In this new documentary series, find out more about the hidden, private life of not Queen Elizabeth II, but Elizabeth Windsor – wife, mother and animal lover. 
Why should I watch it? 
Find out more about the Queen's real character with unseen home movies, intimate archive footage and rare material from 100+ countries she has visited during her reign.  
Fascinated by the royal family? Check out the other royal family documentaries on right now. 
---
Britain's Tiger Kings – On the Trail with Ross Kemp 
Available on ITV Hub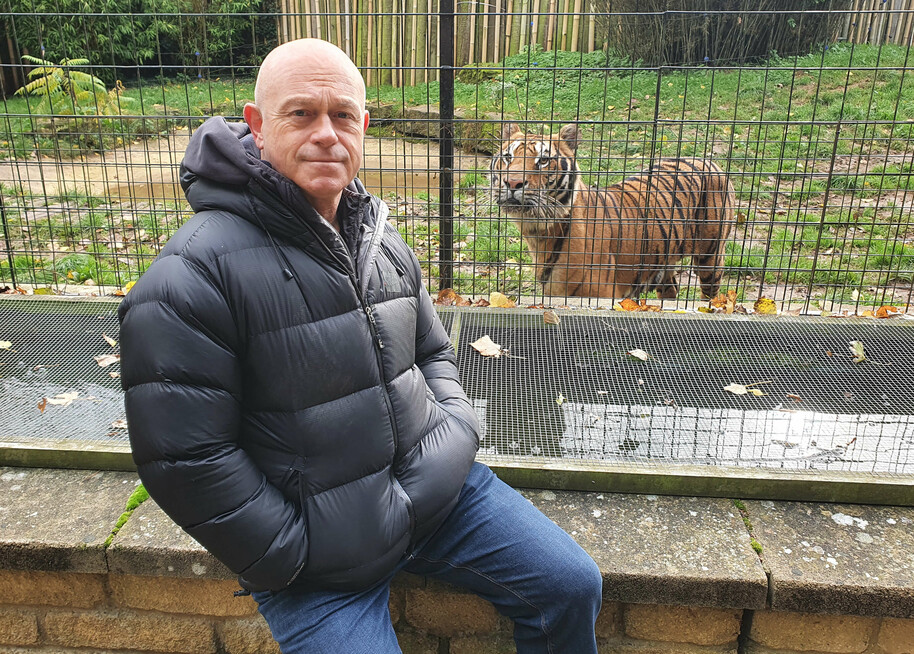 Ross Kemp explores Britain's tiger kings to learn about the people around the UK who own exotic big cats. From an ex-circus trainer to lions kept in a back garden, find out more about this dangerous and surreal trade.  
Why should I watch it? 
Now, find out about the tiger kings closer to home...For all you know, there could be a tiger living down the street which you'd never know about!  
---
DNA Journey
Available on ITV Hub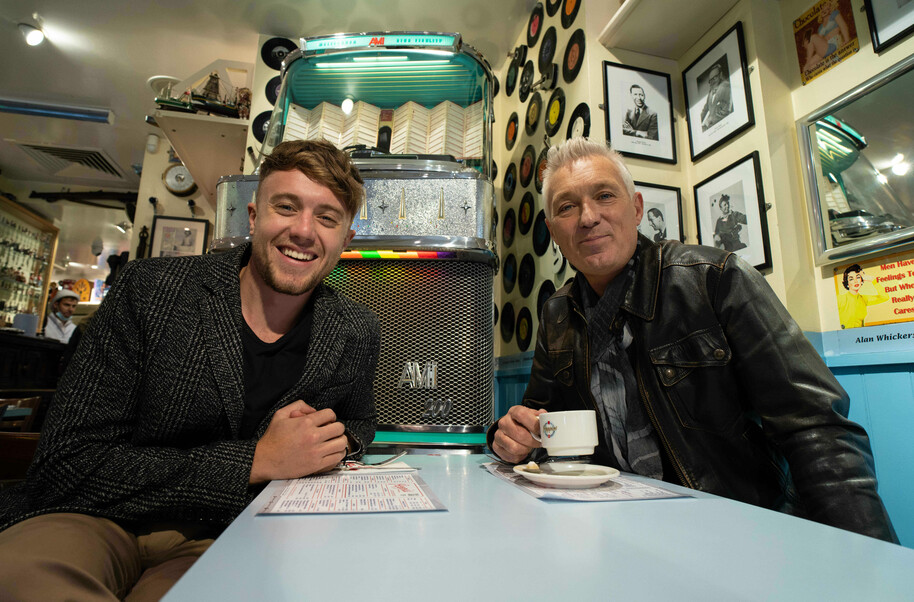 In this brand-new series, eight celebs will set off to explore their family history through the latest DNA technology and genealogy. This exciting new show reveals stories these celebs could never have guessed at, taking them across the UK and the world to uncover family legends and mysteries.  Watch DNA Journey now on ITV Hub. 
Why should I watch it? 
If you're a fan of Who Do You Think You Are?, then DNA Journey is an absolute must-watch. See some of your favourite celebs discover long lost ancestors and stories about their past in this surprising and often emotional show.  
---
Unforgotten
Available on ITV Hub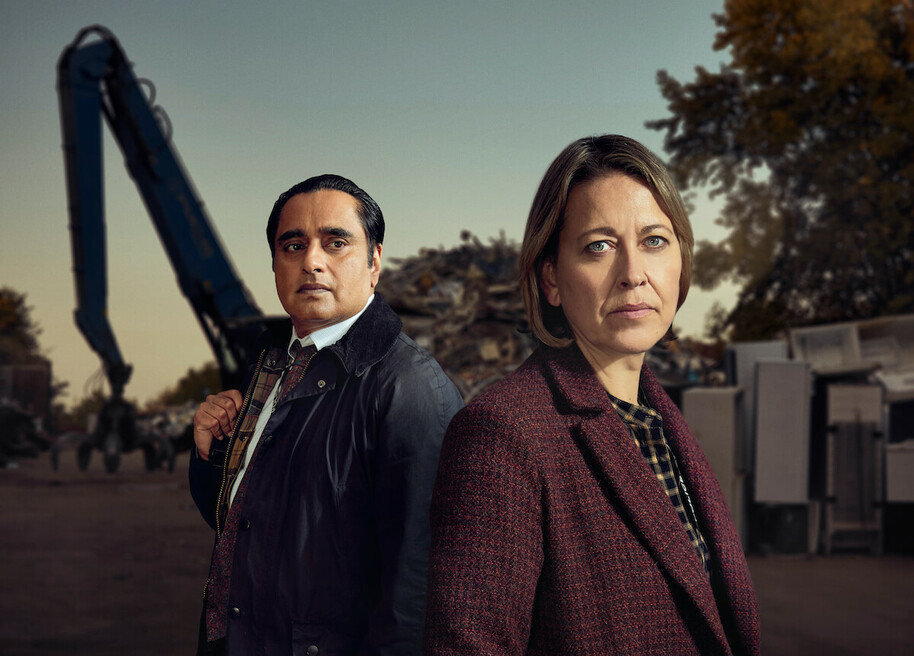 No one stays forgotten forever...Unforgotten returns for a whole new season as detectives Cassie Stuart and 'Sunny' Khan continue on their mission to solve seemingly unsolveable cold cases. Meanwhile, Cassie struggles with her own personal demons. Find out more about what to expect from season 4 of Unforgotten and and watch Unforgotten seasons 3 and 4 now on ITV Hub.
Watch if you fancy something new and can't resist a complex and gripping crime drama. We're certain the new series won't disappoint. 
---
Grace: Dead Simple 
Available on ITV Hub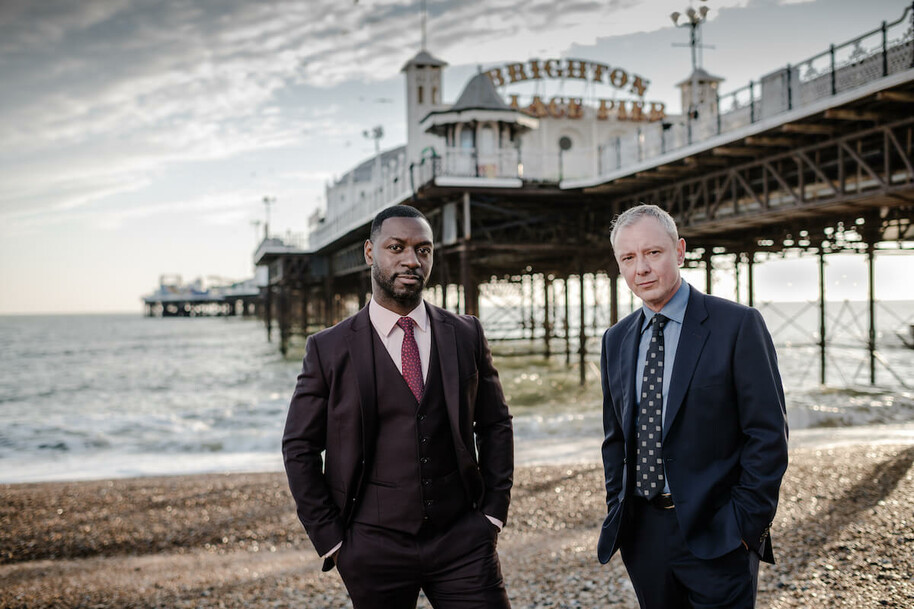 Haunted by the disappearance of his wife and assigned to cold cases to keep him out of the way, the brilliant Detective Superintendent Roy Grace is at rock bottom, until his colleague DS Glenn Branson asks for his help on a chilling case of a groom who went missing on his stag night. Tune in for the first installment of this feature-length, Brighton-based crime drama on ITV Hub.
Find out more about Grace, how it was adapted for TV and the importance of diversity in TV from John Simm (Life on Mars), Richie Campbell (Snatch), Rakie Ayola (Noughts + Crosses) and the producers.  
Why should I watch it? 
Based on Peter James' bestselling novels and adapted for television by Endeavour creator Russell Lewis, Grace has all the makings of a top British crime drama. Plus with John Simm starring, you really can't go wrong.  
---
Finding Alice
Available on ITV Hub
Starring Keeley Hawes (Bodyguard, Honour), this all-new drama follows Alice, who has just lost her partner of 20 years and father of her daughter in a freak accident in their new dream home. Now, Alice is left to pick up the pieces after his death in this relatable, heartwarming and surprisingly funny drama about grief. Don't miss the finale this week, and find out more about Finding Alice from the stars and creators themselves and watch Finding Alice on ITV Hub. 
Watch if you're in the mood for a new drama - Finding Alice is the perfect combination of light and heavy, the dark humour brightening up the theme of loss and grief. Plus, we have a feeling this is the new drama everyone will be talking about...
---
The Bay, Season 2 
Available on ITV Hub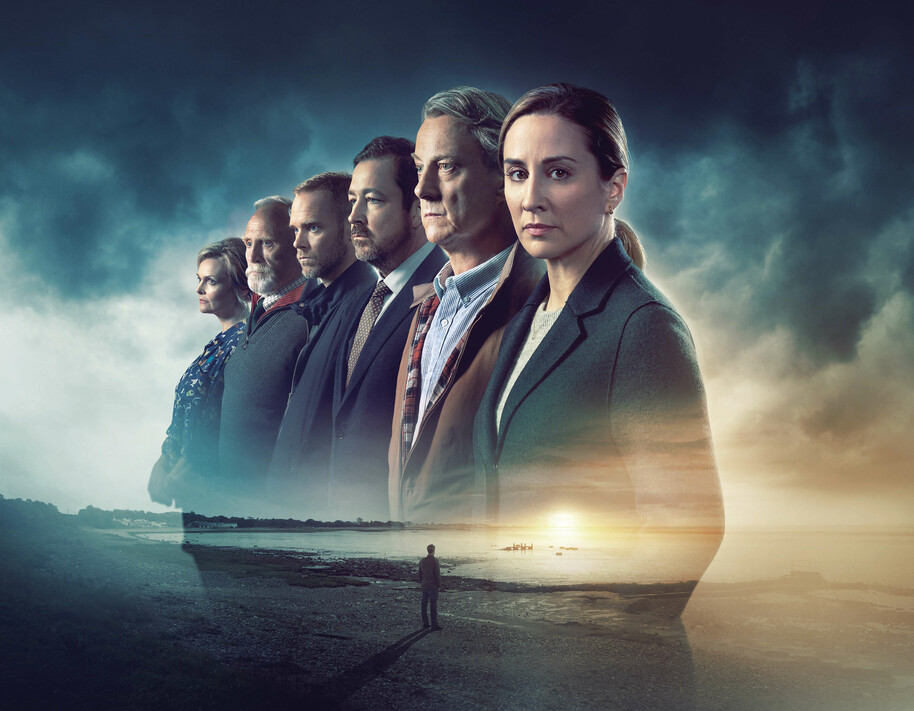 Great news for crime lovers - The Bay is back! Season 2 of this breakout crime drama returns to Morecambe as DS Lisa Armstrong and DI Tony Manning investigate a shocking murder at the heart of what seems like a normal, loving family. Watch The Bay now on ITV Hub. 
Watch if You're a fan of atmospheric crime dramas full of twists and turns... 
---
Marcella, Season 3
ITV, Available now on ITV Hub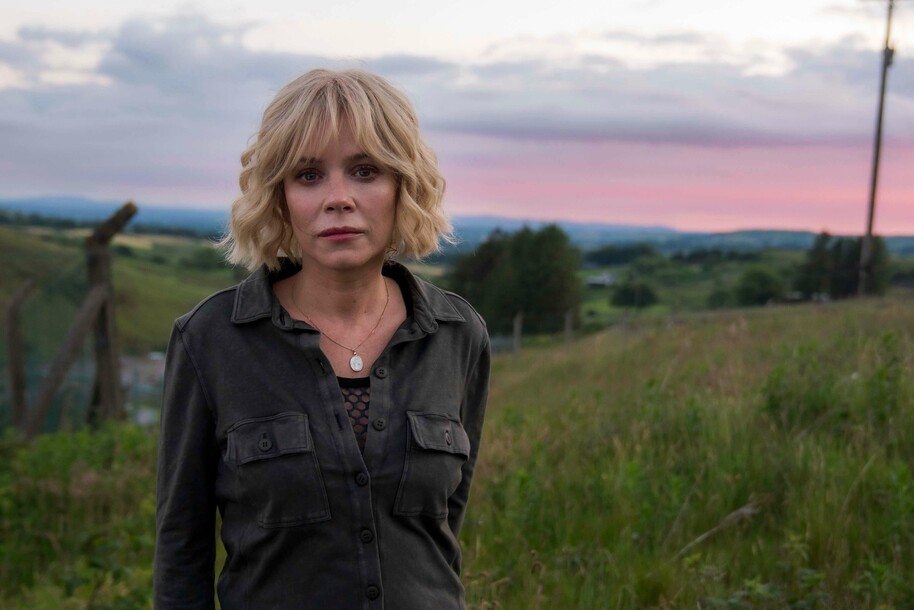 But wait, there's more! Marcella season 3 is now on ITV, following Detective Sergeant Marcella Backland as she goes undercover in Belfast to infiltrate an infamous crime family. Find out what other top crime dramas are on right now, and watch Marcella on ITV Hub.
Watch if you loved previous seasons of Marcella or just can't get enough of gritty crime dramas. 
---
The Pembrokeshire Murders 
Available now on ITV Hub 
Based on the true story of John Cooper, a serial killer who was able to avoid capture for more than two decades, this new crime drama follows Detective Superintendent Steve Wilkins who decides to reopen two unsolved homicide cases from the 1980s to try and catch the killer and end his reign of terror once and for all. Watch The Pembrokeshire Murders now on the ITV Hub.  
Watch if you're in the mood for a dark murder drama based on a true story. 
---
The Real Housewives of Jersey S1 
ITVBe, Mondays at 9pm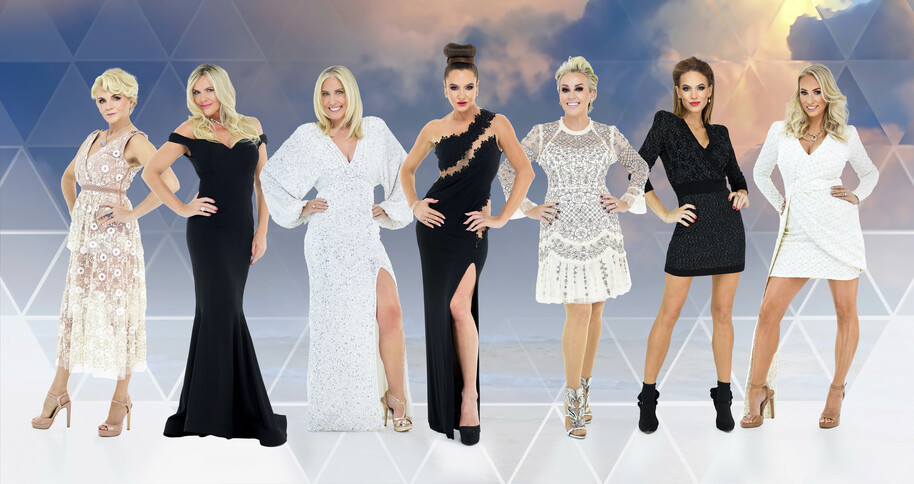 If you love The Real Housewives of Cheshire, then we have a special surprise for you...Are you as addicted as we are? Enjoy a good old binge on ITV Hub. 
Watch if you're in the mood for glitz, glamour and plenty of drama!
---
Long Lost Family, S10 
ITV, Available on ITV Hub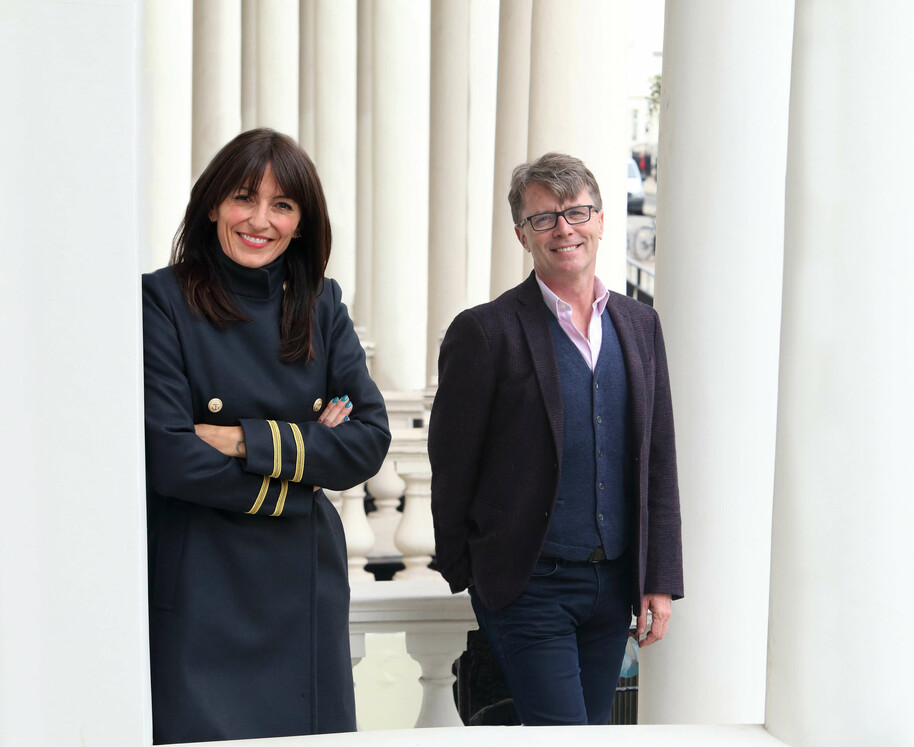 Davina McCall and Nicky Campbell are back to help reunite people with long-lost family. Tune in to find out the stories which tore family members apart and see their heartwarming reunions in in season 10 of Long Lost Family on ITV Hub. 
Watch if: You're fascinated by family history and personal stories, and aren't afraid of a little cry.  
---
Check back every week to find out what else is coming up on ITV. From top drama to documentaries, sport, comedy and entertainment, there's something for everyone! Find out what's on TV tonight and see our top picks of what to watch this week on Freesat. You can also give us a follow on Facebook, Twitter and Instagram for the latest telly news and recommendations. 
Find out more about how to get TV Smart with Freesat, satellite TV, subscription-free.