Summer on ITV Hub: Freesat's hot picks
This summer you can expect plenty of great shows on demand, courtesy of ITV Hub. Catch up with some of the best TV of the year or sit back and enjoy some of your favourites again. Whether you're in the mood for some nail-biting drama, fancy taking a trip across the world with some of your favourite celebs or want to binge the best in reality TV, you'll have it all at your fingertips on ITV Hub.
FREESAT'S HOT PICK FOR DRAMA
Quiz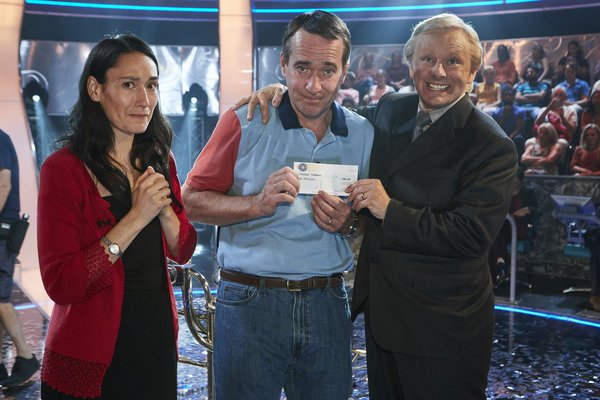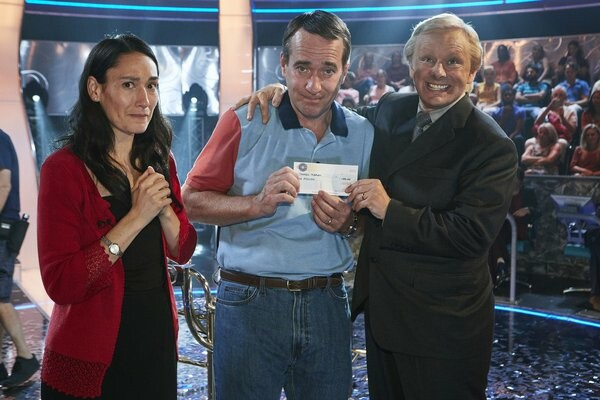 First released in April, this is your chance to watch one of the top dramas of the year so far. Quiz follows the extraordinary story of Charles and Diana Ingram (Matthew Macfadyen and Sian Clifford) when they were accused of cheating on the hit quiz show Who Wants to Be a Millionaire?  
Starring Michael Sheen as a spot-on depiction of Chris Tarrant, this drama broke ITV records when it reached a combined audience of over 10 million for the first episode alone. Scoring an impressive 94% on Rotten Tomatoes, this three-part smash hit had us all glued to our seats.  
Already seen Quiz? Don't worry, there's lots more ITV drama for you to dive into. From dark detective dramas to psychological thrillers which will keep you on the edge of your seat, here's just a few of the dramas coming to ITV Hub this summer:  
Liar, Season 2
When Laura Nielson (Joanne Froggatt, Downton Abbey), a teacher in the middle of a break up,agrees to a date with a recently widowed surgeon (Ioan Gruffudd, Fantastic Four), she never could have guessed what would happen next and what the consequences of that night would be. Things quickly spiral out of control, affecting friends and family members as their lives begin to fall apart.Find out what happens next in the thrilling second season of this must-see drama.  
Flesh & Blood
The dynamic of one family is drastically changed when recently widowed mother-of-three, Vivien (Francesca Annis), falls in love with a new man. Tension builds as Vivien's adult children become suspicious of their mother's new partner, quickly spiralling towards tragedy. Starring Russell Tovey (Being Human, History Boys), Stephen Rea (V For Vendetta, Interview with the Vampire) and Imedla Staunton (Downton Abbey, Harry Potter and the Order of the Pheonix), this drama is guaranteed to keep you guessing. Catch up with all four episodes now. 
Bancroft, Season 2
For anyone who fancies a gritty detective drama, you'll love Bancroft. Follow Detective Superintendent Elizabeth Bancroft (Sarah Parish) take on a disturbing new case which threatens to bring both her personal and professional worlds crashing down around her.  
---
FREESAT'S HOT PICK FOR CELEBRITY-LED TRAVEL SHOWS
Harry's Heroes: Euro Having a Laugh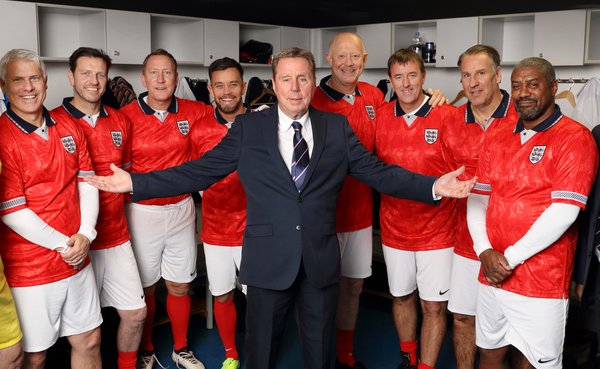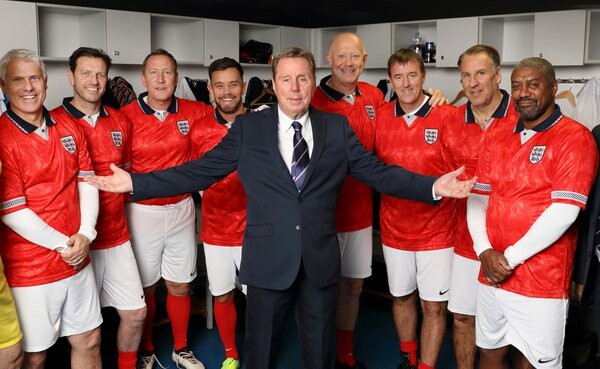 Just because there hasn't been much football so far in 2020 doesn't mean you can't get your footyfix. Follow Harry Redknapp and his team of England legends on a European tour. Joining Harry will be Liverpool legend John Barnes, along with a veritable who's who of England football stars, including David Seaman, Paul Merson, Lee Hendrie and many more big names. If you missed it in May, watch it now on ITV Hub to get up close and personal with these football legends.   
There's plenty more fun to be had with ITV Hub's other new arrivals. Just because you may not be able to go travelling this summer doesn't mean you can't travel the world from the comfort of your sofa. Here's just a few shows for you to get stuck into: 
Gordon, Gino & Fred: American Road Trip
If you're missing fine cuisine as much as you are travel, tune into Gordon, Gino & Fred: American Road Trip. Watch the trio take on belt-busting burgers, goat yoga, dune buggy racing, as well as compete to become the king of the kitchen and king of the road. Plus, with their signature brand of humour, hilarity is sure to ensue.  
Absolutely India: Mancs in Mumbai
For more worldly adventures, switch on Absolutely India: Mancs in Mumbai to watch brothers Ryan, Adam and Scott Thomas (and their dad Dougie) travel around India to discover more about their family roots and heritage. Jam-packed with the humour and warmth the brothers are known for, this travel series is the perfect feel-good watch.  
Bradley Walsh and Son: Breaking Dad
Follow actor and television presenter Bradley Walsh as his 21-year-old travel junkie son drags him on this coming-of-age road trip around the USA and experience all the thrills America has to offer. 
---
FREESAT'S HOT PICK FOR REALITY TV
Love Island (Season 6)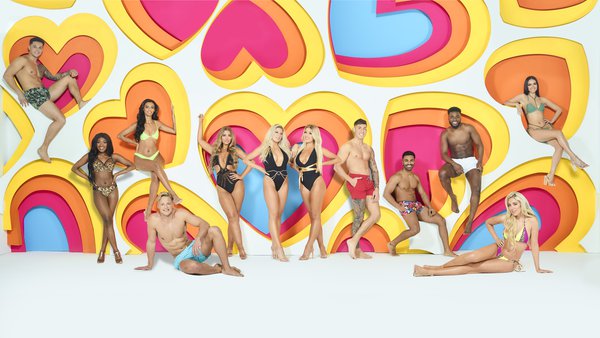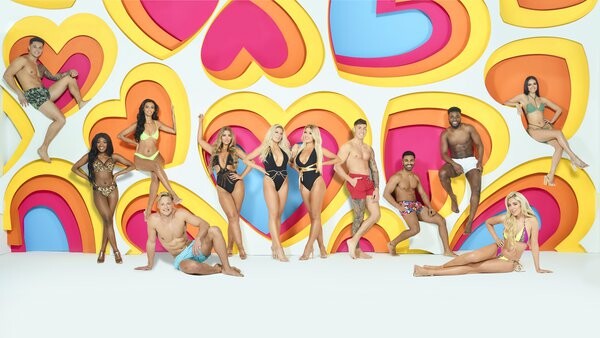 Nothing says summer quite like Love Island. There may not be a new season this summer, but that doesn't mean you can't get your Love Island fix. Tune into season 6 of one of the UK's most popular reality shows and watch gorgeous singletons in their hunt for love (and to win big!) Featuring fan favourites like Shaughna, Siânnise, Paige and many more, there's plenty of bikinis and banter to be found in season 6.  
There's plenty more reality TV up for grabs on the Hub this summer. Sit back and enjoy the real lifedrama of the rich, famous and beautiful with these fab new additions to ITV Hub: 
The Real Housewives of Cheshire
If you're really in the mood to binge, you can find all 11 seasons of The Real Housewives of Cheshire so you can watch it from start to finish. Enter the world of the rich and glamorous housewives in their stunning Cheshire mansions. Take a peek at their decadent lifestyles and watch as arguments and drama bubble to the surface.  
Sam & Billie: The Mummy Diaries 
Follow sisters Sam and Billie Faiers from The Only Way is Essex stardom on their motherhood experiences. Get an intimate inside look into their lives as they try to balance their careers with motherhood and all the challenges along the way. 
Gemma Collins: Diva on Lockdown
Even lockdown can't slow down this diva. Watch the one and only Gemma Collins to see her unique take on COVID-19 and how she manages her business amid a pandemic, all with lovable relatability and humour. The combination of The GC's signature vibrant personality and hilarious one-liners all is sure to bring a smile to your face. 
Watch ITV Hub for free and on demand with Freesat to get your summer plans sorted! PLUS, find more of the freshest releases in our new tv shows to watch list to stay up to date on what's coming up soon.