BBC Three is now on TV!
BBC Three was a favourite BBC channel, showing hit dramas such as Killing Eve and Fleabag before it was taken off linear viewing to head to its new home of BBC iPlayer. However, the top BBC channel is set to return to our television screens for the first time in six years in early 2022 with new comedy, drama and more! So let's get into everything we know about the relaunch of BBC Three...
How can I watch BBC Three?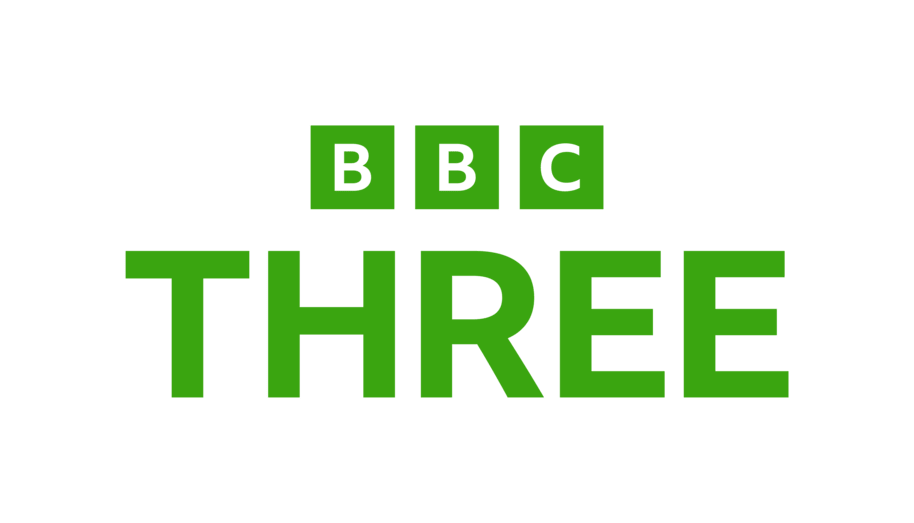 BBC Three will be officially back on our tellies from Tuesday 1st February, with TV shows airing from 7pm.  
You can watch BBC Three on Freesat channel 107/179 and BBC Three HD on Freesat channel 107. 
BBC Three programming will also still be available On-Demand on BBC iPlayer, as well as on Freeview, Sky and Virgin.  
BBC Three was originally taken off linear viewing in February 2016 and was moved online as the channel appealed largely to a younger digital audience. However, following its success in recent years with hit's such as RuPauls' Drag Race UK and Normal People, calls for it to return to linear viewing have finally been answered, with BBC Three controller Fiona Campbell saying she was "absolutely thrilled" by the relaunch of the channel,  
"This is a big moment, with the new channel providing a destination for young audiences to discover more content on the BBC" and that the relaunch will "bring the audience a distinctive mix of programmes that are there to entertain, inspire and challenge thinking, at a pivotal and exciting time to be young in the UK". 
Freesat channel changes following BBC Three launch
Just so you know, a few channel numbers will move around as BBC Three joins the fold. This change should be automatic, but if you're not seeing the correct channel numbers, we recommend a Freesat channel scan. Head to Help for more. 
| | | |
| --- | --- | --- |
| Channel | Previous Channel Number    | New Channel Number   |
| BBC Three HD  | N/A | 107 |
| BBC Three | N/A | 107/179 |
| BBC Four HD | 107 | 108 |
| BBC Four SD | 107 | 108 |
| BBC Scotland HD | 108 | 110 |
| BBC Scotland | 108 | 110 |
| BBC Two (England HD and G2 only)   | 110 | 180 |
| BBC One Scotland | 110 | 180 |
| BBC One Wales | 110 | 180 |
| BBC One NI | 110 | 180 |
---
What's on BBC Three?  
Here's a peek at what's coming up on BBC Three... 
RuPaul's Drag Race UK Versus The World 
Starts Tuesday 1st February at 9pm 
The first show to add to your watchlist is RuPaul's Drag Race UK Versus The World, which will see our beloved UK drag queens lip-sync their hearts out against international drag stars. Judged by RuPaul, Alan Carr, Michelle Visage and Graham Norton along with guest judges including Katie Price, Mel C and Michelle Keegan, expect more comedy, glamour and glorious drag acts in this exciting new BBC Three series.  
---
Killing Eve, S4 
Coming soon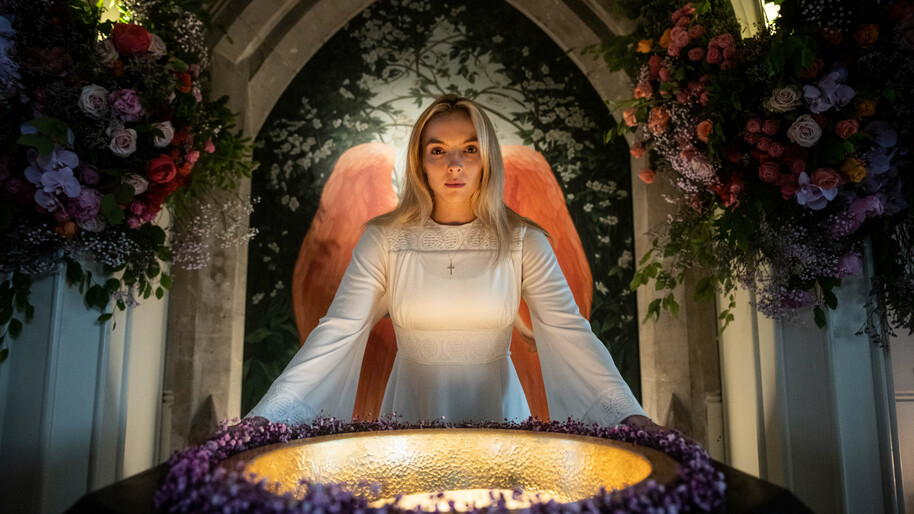 The fourth and final season of the worldwide hit Killing Eve will also air on BBC Three. Starring Jodie Comer, Sandra Oh and Fiona Shaw, the British spy thriller following the cat-and-mouse chase between assassin Villanelle and British Intelligence Agent Eve Polastri draws to what we're sure will be a dramatic end.  
---
Conversations With Friends 
Coming soon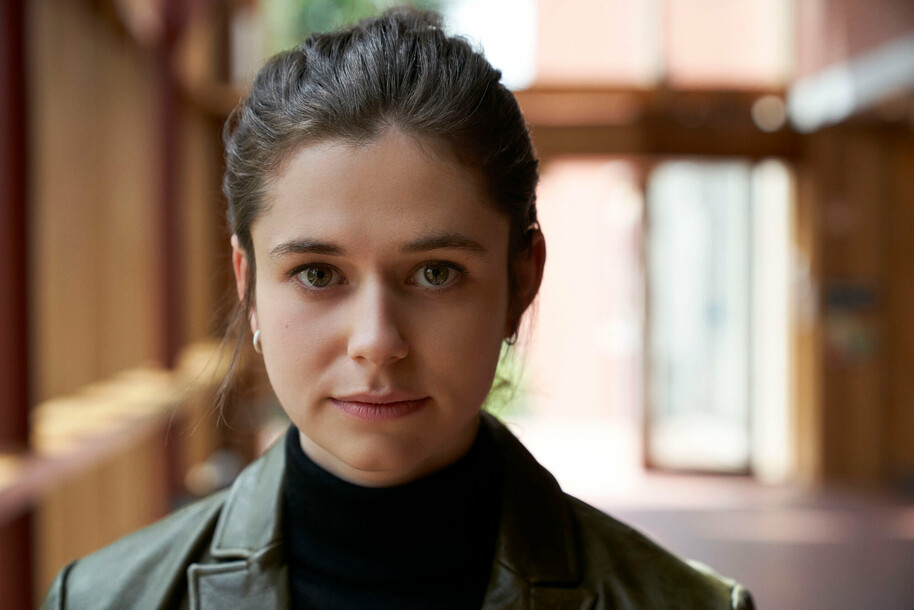 Following the success of Normal People in 2020, another television adaptation of a Sally Rooney bestseller is coming to BBC Three. Like Normal People, Conversations with Friends is set lately in Ireland, following a group of Irish millennials in their romances, class dynamics, careers and more. Alison Oliver, Jemima Kirke, Joe Alwyn and Sasha Lane are just a few of the cast set to star in this exciting new drama.  
---
Starstruck, S2 
Coming soon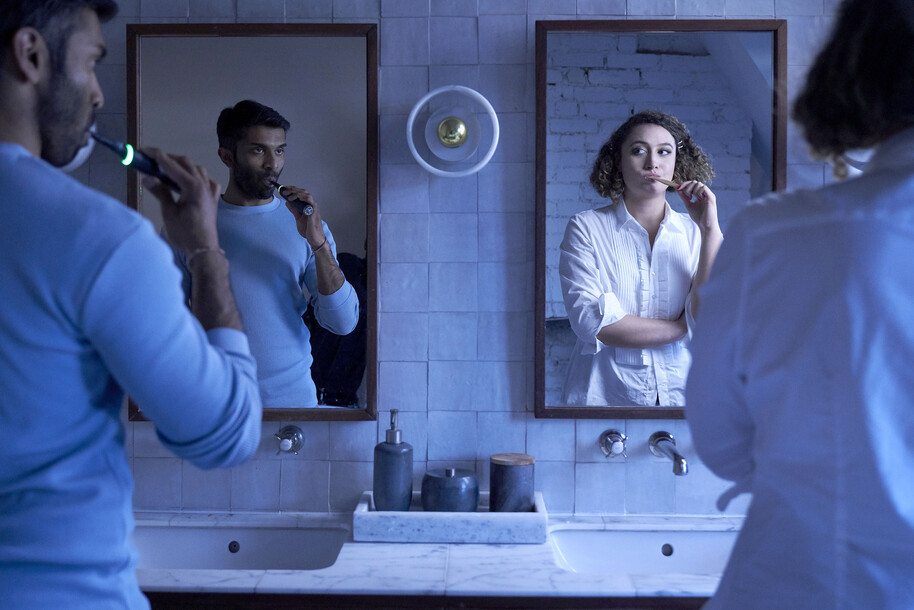 Rose Matafeo's Starstruck was one of the stand-out comedies of 2021 following millennial Jessie (Rose Matafeo) who finds she has had a casual New Year's Eve hook up with a famous film star, Tom (Nikesh Patel). Season two will continue to follow Jessie and Tom's turbulent and complicated relationship in six new episodes.  
---
Mood 
Coming soon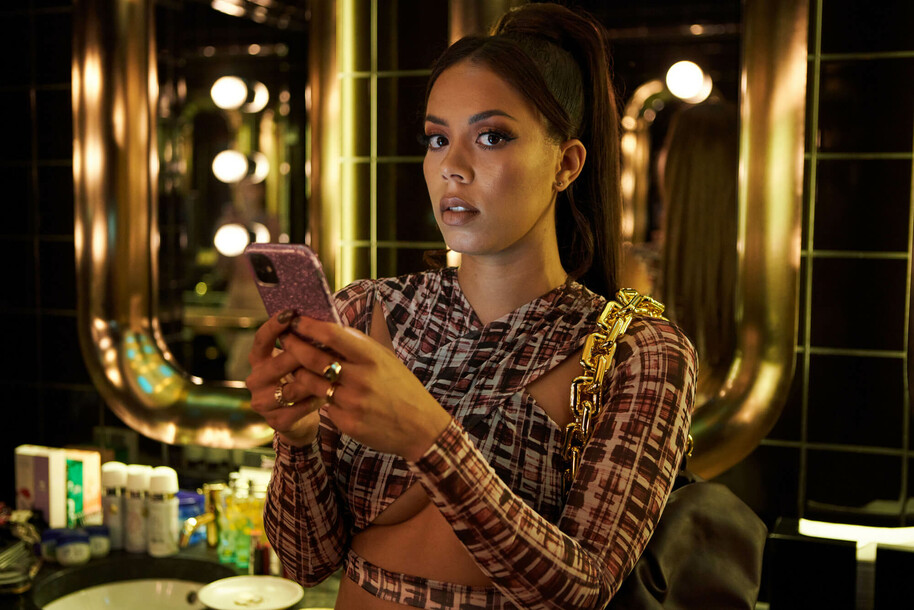 With an original soundtrack performed by actor, writer and singer-songwriter Nicôle Lecky, Mood is a TV adaptation of Royal Court Theatre play Superhoe. Lecky will star as Sasha Clayton alongside Lara Peake, Jessica Hynes, Paul Kaye, Mia Jenkins and many more names, both known and new to our screens. Told largely through Lecky's songs, the drama will follow 25-year-old wannabe rapper and singer Sasha as she tries to get signed to a record label while also navigating life in her mid-twenties. 
---
Santa Claus the Serial Killer 
Coming soon  
From award-winning journalist Mobeen Azhar comes a six-part true crime documentary series exploring the case of Canadian serial killer Bruce McArthur whose eight-year killing spree in Toronto brings themes of race, sexuality, culture and faith to the forefront.  
---
Flight Club 
Coming soon  
This new ten-part series follows the lives of the staff and crew of Loganair to explore what a career above the clouds is really like.  
---
Africa Cup of Nations (AFCON)  
Coming soon 
And it's not just comedy and documentaries coming up on BBC Three – there will also be a healthy helping of sport, starting with the Africa Cup of Nations. Tune in for live coverage and commentary from Jermaine Jenas starting at 7pm on the week of launch, or from 6:30pm onwards on BBC iPlayer.  
---
Find out what else to watch on BBC, as well as new shows and highlights to watch out for this month on Freesat.  
---
| | | |
| --- | --- | --- |
|   |   |   |
| Get the best TV picks of the week from our team of telly experts |   | Find out what's coming up this week on Freesat's TV Guide |
---
Follow us
Get the latest telly news and updates PLUS access to competitions and exclusive content