Sarah Beeny's Renovate Don't Relocate on HGTV
We've all just spent the last year inside – for many of us that's meant squeezing a desk into a corner, working at the kitchen table or, aside from watching telly, repainting the hallway for the third time just for something to do! In Sarah Beeny's Renovate Don't Relocate, the famed property guru and renovation expert helps you to re-imagine your home to make the most of the space you already have, so rather than packing up and starting over, you can redesign your home so it feels brand new.
New episodes of Sarah Beeny's Renovate Don't Relocate are coming to HGTV (Freesat channel 166) starting Monday 17th May at 8pm. But what's the show all about? Read on to find out more, PLUS our latest competition which gives you the chance to win an expert interior design consultation worth £250 and £1,000 to spend at IKEA... 
Who is Sarah Beeny?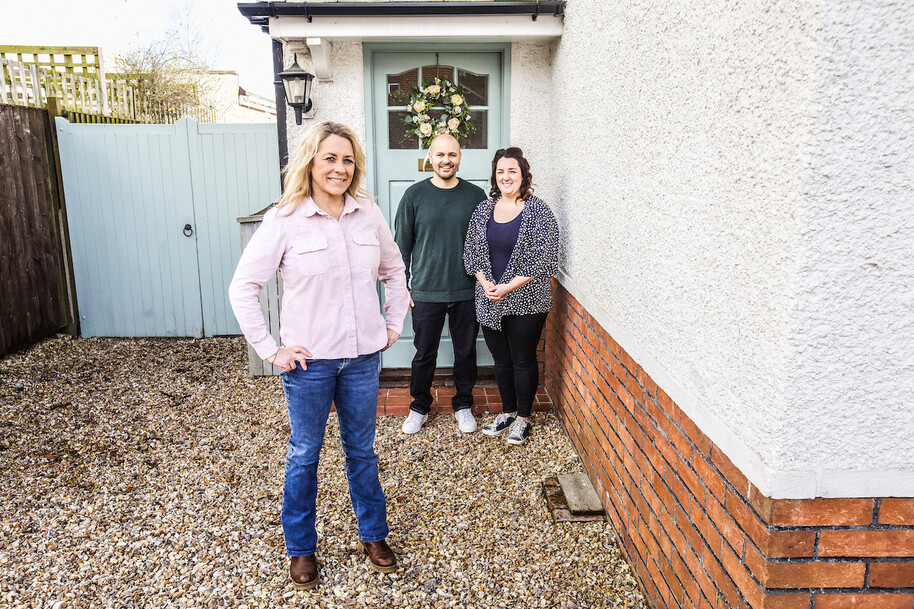 Sarah Beeny is a well-known home renovation expert who has spent years helping people reimagine their living spaces. You might've seen Sarah before on shows like Property Ladder, Britain's Best Homes or Sarah Beeny's New Life in the Country.  
But of course, our personal favourite is Sarah Beeny's Renovate Don't Relocate which uses cutting-edge technology to help us understand how we actually use our homes and how we can revamp them to make them work for us.  
Whether you want more space to relax, an area for the kids to play, or a dedicated workspace at home, there's always a way to make it happen, no matter how small your space or budget!  
---
How does Sarah Beeny's Renovate Don't Relocate work?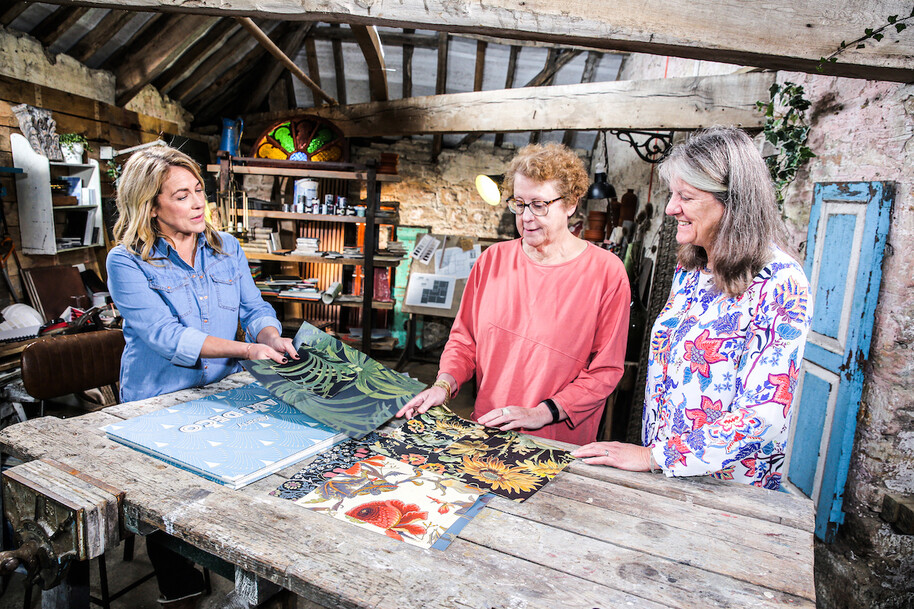 Why move somewhere new when your dream home has been right here all along? 
Using some cleverly placed smart cameras, Sarah Beeny observes how families and homeowners use their space on a day-to-day basis. Sarah then creates a nifty heatmap to show you what rooms you actually use and what rooms end up empty most of the time to re-imagine your home and help redesign it to make it work for them.  
Maybe the dining room you only use once a year can be transformed into a stylish workspace and lounge? Maybe that badly designed corner full of boxes in the living room can be put to better use, freeing up space for something you've always wanted, like a home cinema? Every episode, watch Sarah overhaul rooms to better suit their owners and transform a stale, badly utilised space into the house they always hoped for.  
Plus we bet watching will get the inspiration flowing for how to spruce up your home...Tune into HGTV every Monday at 8pm to watch new episodes of Sarah Beeny's Renovate Don't Relocate or stream on discovery+ to start getting ideas!  
---
Fancy winning a room makeover?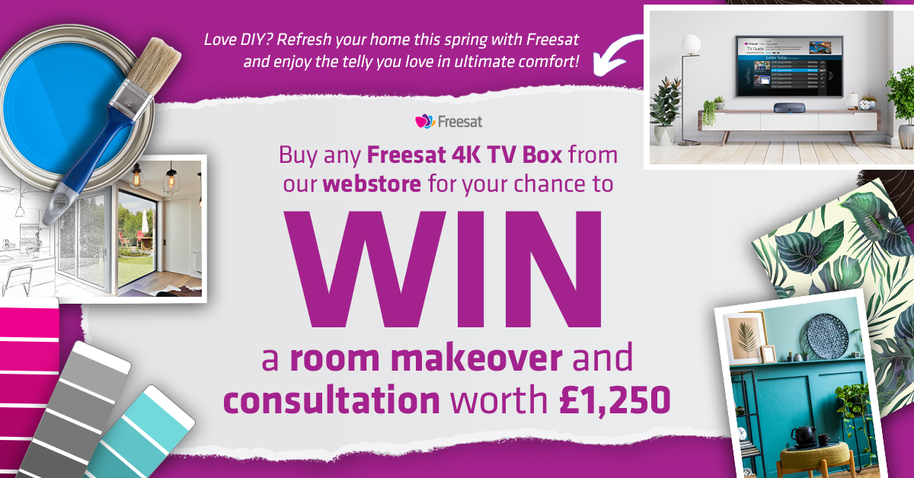 If you've been itching to give your home a little TLC, we've got a treat that we think you'll love... 
When you buy any Freesat set-top box from the Freesat Webstore, you'll be entered into a sweepstake for the chance to win an expert consultation with an interior designer worth £250 to get some advice on how to redesign a room in your home. This includes:  
A personal phone/video consultation 

2x 2D visualisations 

A mood board based on your ideas 

Styling tips 

A furniture layout plan 
A curated shopping list 

Up to 3 weeks Design time 

14 days post-design support 
But that's just the start! You'll also win £1,000 to spend at IKEA on new furniture and home accessories to make your dream space a reality.  
Whether you want to make your living room a place of rest and relaxation to watch your favourite telly or take your home office to the next level, Freesat can help make it happen! 
---
How to enter 
For your chance to win, head to the Freesat Webstore and purchase any Freesat set-top box, then enter your order number on our entry page before Friday 4th June at 13:00pm GMT. To find out more, head to our entry page and take a look at the full Terms and Conditions below. Best of luck!  
---
| | | |
| --- | --- | --- |
|   |   |   |
| Get the best TV picks of the week from our team of telly experts |   | Find out what's new on your favourite channels every week |
---
Follow us
Get the latest telly news and updates PLUS access to competitions and exclusive content
---
Terms and conditions of the Freesat Webstore DIY 2021 Prize Draw ("Terms and Conditions")
By entering the prize draw ("prize draw"), you agree that you have read and understood these Terms and Conditions and agree that you will be bound by them.

1. Participation
1.1 To enter the prize draw you must complete the following steps during the Entry Period (defined below at clause 3.1):
a) purchase any Freesat 4K TV Box via the Freesat Webstore accessible at freesat.co.uk/get-freesat/set-top-boxes/4k-tv-box for the Freesat 4K TV Box (non-recordable) and at freesat.co.uk/get-freesat/set-top-boxes/recordable-4k-tv-box for the Freesat Recordable 4K TV Boxes (500GB, 1TB and 2TB options) (the "Freesat Webstore"); and 
b) go to the entry webpage at https://news.freesat.co.uk/public/m/diyprize and submit your first name, last name, email address, order number (included in your order confirmation email) and 4K TV Box model that was purchased, using the entry form. 
1.2 Access to the internet is required.
2. Eligibility
2.1 Only one entry per person is permitted.
2.2 The prize draw is open to residents of England, Scotland and Wales only, aged 18 or over, except employees of the Promoter, their families, agents, or anyone professionally connected to the prize draw. 
2.3 For the avoidance of doubt, you are only eligible to enter the prize draw if you purchase a Freesat 4K TV Box direct from the Promoter via the Freesat Webstore (www.freesat.co.uk/get-freesat), and purchases from other retailers, stores or online platforms will not be counted. 
2.4  The first name, last name and order number you submit via the entry form must match the details in Freesat's online purchase records. You cannot use someone else's purchase to enter the prize draw, nor enter the prize draw on behalf of someone else.  The time and date of your purchase as recorded in Freesat's online purchase records must be a time and date within the Entry Period. 
3. Entry Period
3.1 The prize draw entry period runs from 11:00 GMT Wednesday 19th May 2021 (the "Starting Date") until 13.00 GMT on Friday 4th June 2021 (the "Closing Date") (collectively the "Entry Period").
3.2 No entry will be counted before or after the Entry Period.

4. The Winners
4.1 The winner will be selected at random by way of computer process. 
There will be one winner from each category listed above (four winners in total) (the "Winners"). 
4.2 The Winners will be notified by the Promoter by email within 10 days of the prize draw Closing Date. 
4.3 In order to claim their Prize, the Winner must respond appropriately to the Promoter's email notification within the following 10 days ("Claim Period"), and provide their full name, postal address, and contact telephone number.
4.4 If the Promoter has not received a response from a Winner during the Claim Period, or if any of the requirements set out in these Terms and Conditions are otherwise not met in respect of a Winner, the Promoter reserves the right to select a new Winner in accordance with Paragraph 4.1 above. No discussion or correspondence will be entered into with unsuccessful entrants or Winners not meeting the requirements. The Winner will receive the Prize within 30 days from the prize draw Closing Date.
4.5  There will be one prize allocated which shall comprise of: 
a) one (1) House Designer Basic Consultation (worth £250) 
b) one (1) £1000 gift card to spend at Ikea for both online and in-store purchases (conditions may apply) 
(the "Prizes").  
£250 worth of basic room consultation quoted from the housedesigner.co.uk website. Prices available at https://housedesigner.net/online-interior-design-pricing/ and may vary from time to time. 
4.6 The Promoter cannot take responsibility for any lost Prizes and replacements cannot be issued. 
5. General
5.1 The Promoter reserves the right to amend or withdraw the prize draw, temporarily or permanently, with or without prior notice, if deemed necessary due to circumstances beyond its reasonable control (including, without limitation, in the case of anticipated, suspected or actual fraud).
5.2  In the event that you do not, or are unable to, comply with the Terms and Conditions, the Promoter shall be entitled at its discretion to disqualify you, without any further liability.
5.3 No liability will be accepted for any entries not received, or not received in the Entry Period due to internet or other errors or failures. No incomplete, delayed or corrupted entries will be accepted.
5.4 No applications from agents, third parties, organised groups or applications automatically generated by computer will be accepted. 
5.5 In order to show that a valid award took place:
The first names and first initial of surnames of the Winners may be published on the Promoter's social media accounts (Facebook, Instagram and Twitter) and in the Promoter's email newsletter sent to customers; and 
The surnames and counties of residence of the Winners will be available from the Promoter on reasonable request to those enclosing a self-addressed envelope marked "Freesat Webstore DIY May 2021 Prize Draw" to the following address: Freesat (UK) Limited, 23-24 Newman Street, London, W1T 1PJ. Requests must be received within one month of the Closing Date. 
In the event that you are a Winner, you may object to the publication of your details listed above.
5.6 Personal data supplied during the course of this promotion will only be processed by the Promoter as set out in the Promoter's Privacy Notice https://www.freesat.co.uk/legal-policies/privacy-notice 
5.7 This prize draw is in no way sponsored, endorsed or administered by, or associated with, Instagram, Facebook or Twitter, Ikea or House Designer.
5.8 Nothing in these Terms and Conditions shall exclude the liability of Promoter for death, personal injury, fraud or fraudulent misrepresentation as a result of its negligence. 
5.9 The prize draw is governed by the laws of England and will be subject to the exclusive jurisdiction of the English Courts.
5.10 The promoter is Freesat (UK) Limited, 23-24 Newman Street, London, W1T 1PJ, company no 6250097 (the "Promoter").