How to BBQ like a Fire Master
We had a chat with the Fire Master himself, Dylan Benoit, to ask him a few questions about his time on set, his favourite cuisines and his alternate career path!
Fire Masters: BBQ Wars is coming to BLAZE today, 25th May and will air daily at 8pm, so make sure you tune in each evening to see three chefs compete for a chance to be crowned 'Fire Masters Champion'. But it isn't as easy as it sounds, because whoever makes it to the final is pitted against one of the judges and must cook up a storm if they have any chance of beating them. And with even higher steaks (pun intended), the winner will receive a cash prize of $10,000, making the final pro-down all-the-more tense.   
Keep reading to discover the best way to achieve the perfect barbecue!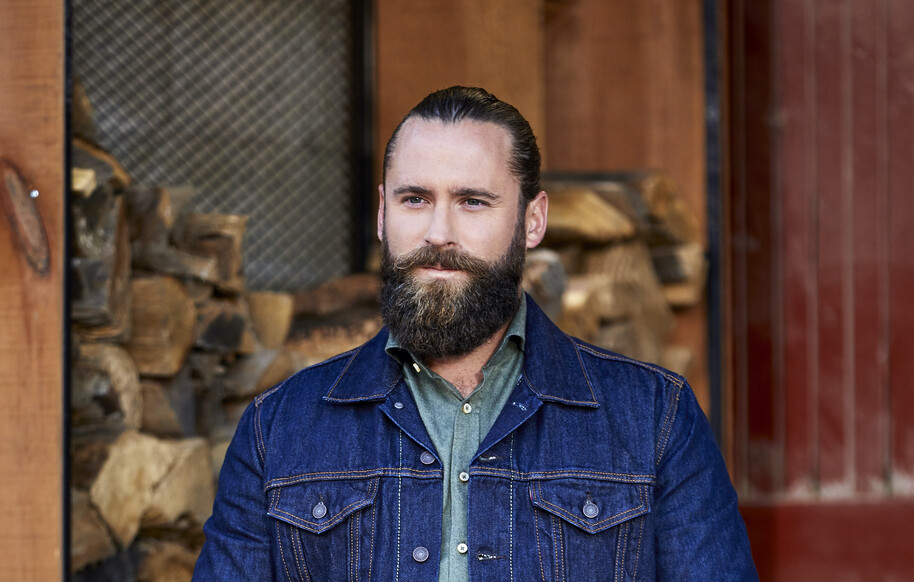 So, Dylan, what was your experience like filming Fire Masters: BBQ Wars?
DYLAN: I came in to filming Fire Masters as an accomplished chef with over 15 years of experience in professional kitchens, but I was completely green to television and hosting. It was a totally new experience for me, but I fell in love with the craft and the process instantly. Filming a show and running a successful restaurant have an astounding number of parallels and the production team made me feel right at home. Our days filming are surrounded by live fire and sharp knives, world renowned chefs, a seemingly endless supply of incredible ingredients and a roster of hungry up-and-commers putting it all on the line for 10k (and bragging rights). In fact, filming Fire Masters may just be the best job on the planet. I'm pretty convinced.
 
What can the UK take away from this show?
DYLAN: One of my favourite aspects of Fire Masters is that the chefs come from all over North America including Mexico and the Caribbean, bringing with them a vast array of experiences, techniques and ingredients. I think viewers can really look forward to being exposed to dishes and ingredients they may not be familiar with, or at the very least, unique ways of preparing typical items. Have you ever heard of calamansi, a small citrus fruit from the Philippines? Or seen cucumber's cooked "caveman-style" directly on blazing hot charcoal until completely charred and black? Cooking over live fire opens a whole new world of possibilities and that's what I love most about it.
 
What's the ultimate secret to the perfect BBQ?
DYLAN: Heat Management. If you can't control your heat, you can't control your food! Learning the difference between direct heat and indirect and when to use each is paramount.
 
How does the UK's BBQ approach differ to the traditional USA BBQ? And what about the UKvs closer to home where you live now, the Caribbean islands?
DYLAN: To be honest, my experience cooking in the UK is limited so I'm hardly an expert on the BBQ approach on your side of the pond (however I'm keen to come cook if any chefs over there want to invite me over for a cook up to school me on UK BBQ once we can travel again!). I do have several chef and butcher friends over there however, and I often see them cooking larger bone-in roasts, smoked lamb shoulders and the like which I love to see on grills and smokers! We all know American BBQ is heavy on briskets, pulled pork and ribs, smoked chicken and so on which are all incredible. Here in the Caribbean we tend to grill a lot of whole fish, particularly red snapper and you can't miss the unmistakable aroma of low-and-slow cooked jerk chicken and jerk pork as you're driving around the islands.
 
Do you have a preference when marinating meat? Are you a saucy guy or do you prefer to use herb and spice rubs?
DYLAN: It all depends on the type of meat and the application. I like rubs for things like pork and beef ribs. I almost always rub them with mustard then season aggressively with any number of seasonings before smoking or slow roasting. I don't often marinade beef, however a skirt or flank steak that's been chilling in some chimichurri before grilling and slicing for tacos is always a knock-out. Chicken certainly benefits from liquid marinades, especially dark meat that has a little extra fat to keep it juicy when cooking. I'm definitely on team sauce though, a good sauce (or a bad one) will make or break your dish.
Could you recommend any affordable cuts of meat to BBQ that might surprise people?
DYLAN: Absolutely. We're currently working with a lot of Denever steaks at my butcher shop Carnivore Premium Meats which is a great cut and reasonably priced. The Denver is cut from the chuck (shoulder) of the cow and has incredible flavour. The shoulder is mainly made up of tougher muscles, however the Denver sits directly under the shoulder blade and doesn't get used the same way the rest of the shoulder does. This produces a well marbled uniquely textured steak that has a pronounced beefy flavour. Best cooked to medium since the muscle fibres benefit from a little extra time and heat to break them down and make them tender, and I always recommend slicing it against the grain like a flank steak which greatly improves the bite.
 
Since your mum's home cooking was a huge inspiration to you growing up, what is her most stand-out dish?
DYLAN: I always loved her chili and meatballs, these are big-time childhood favourites for me. Every year at Christmas she would so a smoked brisket and this incredible molasses bread that we would make sandwiches with and I remember that very fondly. My mom was an incredible cook, I'd have a hard time remembering a bad dish she made.
 
What is the most amazing place you've travelled for work and why?
DYLAN: As a region all of Asia is amazing. The food, the people, the landscapes are incredible and widely varying. I believe you could live 100 lifetimes in Asia and never get bored.
 
Out of all the countries you've visited, which had the widest variety of food?
DYLAN: I think Hong Kong has to top this list for me. One of the great culinary epicentres of the world, Hong Kong has it all from top-tier Michelin Star restaurants to $2 bowls of noodles on the street. Either of which I'd be happy with any time of any day.
 
What's the most interesting thing you've learned being a chef?
DYLAN: I think it may be impossible to pinpoint a singular thing that I've learned that tops all other things, however I have learned that if you keep an open mind you can absorb something about food from every single person around you. Everyone has a different experience with food, techniques and ingredients from around the world and I guarantee you no matter their skill level in the kitchen, that they know something you don't. You just need to ask and listen.
 
If you weren't a chef, would you be:
a. A professional scuba diver
b. A professional motorcycle racer
DYLAN: Motorcycle racer, 100%. I used to work on scuba boats for a while many years back and trust me when I tell you that swimming with sharks and shipwrecks every day is a pretty sweet gig, however, there is a little more adrenaline in motor racing!
And last but not least, what is the precise length of your beard? 

🤨
DYLAN: Ha! I'd say it's about six or seven inches right now. It fluctuates in length, but I keep it well trimmed. The last time I shaved was in 2010 or 2011 and it took what seemed like years to return, but it was likely only a couple weeks.
Getting into the summery BBQ spirit, BLAZE have also teamed up with National BBQ Week for the 'Barbi for Britain' event this Bank Holiday Monday, in hopes to raise money for the NHS who are doing a remarkable job in this current COVID-19 pandemic.
Don't forget to tune into Fire Masters: BBQ Wars on Monday 25th May at 8pm, channel 162! Find out what else is on with Freesat's TV Guide and get our telly expert's top picks this week.