Unforgotten makes a "timely" return for season 4
We've all been eagerly awaiting the release of season 4 of Unforgotten after production was abruptly stopped due to Covid-19 – but at last, it's back! The cold case detective drama returns to ITV with its stars, Nicola Walker playing DCI Cassie Stuart and Sanjeev Bhaskar as DI Sunny Khan.
What to expect from Unforgotten season 4 
The duo will continue to seek justice in long-forgotten cold cases when bodies which have remained hidden are finally found, uncovering secrets which people have left buried for years. But now, along with their struggles at work, Cassie will be dealing with personal problems at home following her father's illness which was teased in season 3.  
Check out the trailer for a sneak peek at what's to come... 
The trailer shows Cassie struggling to cope, balancing her home life and mental health with the stress of the job. In the first episode we know Cassie requests to leaves the force and get her pension early for her "own sanity and wellbeing" – a request which is denied. She finds out she won't get her full pension unless she completes 30 years of service, forcing Cassie to return to her high-stress job while also worrying about her father, who is suffering from early dementia.  
In the trailer she somewhat bitterly says "If I have to be here, I might as well do what I do", as well as saying "I haven't just had enough, I've been off sick", justifying herself to someone, though it's clear that she is feeling more burnt out than in previous seasons. Even her father asks, "What's happened to you Cass?" 
We see Cassie say, "There is a small part of me that wants to punish them." Is she talking about suspects on the case, or the police force she is a part of? Unforgotten's creator, Chris Lang, has said that this season examines "society's relationship with the police", something which has been at the forefront of the news in recent years. This season's key investigation will "show the best of the police and the worst...it will ask a number of difficult questions about the police force as an institution."  
Nicola Walker, who plays Cassie, has also said, "the storyline and the suspects this year [are] very timely...There is a lot this year that chimes with the big conversations we have all been having." 
In terms of the case, Cassie finds herself thrown back into the thick of it when the dismembered body of a Millwall Football Club supporter is found in a scrap metal yard with signs that the body had been stored in a domestic freezer, suggesting his time of death was actually 30 years previously. Lang describes the case as Cassie and Sunny's "most challenging case to date."  
---
When is it on?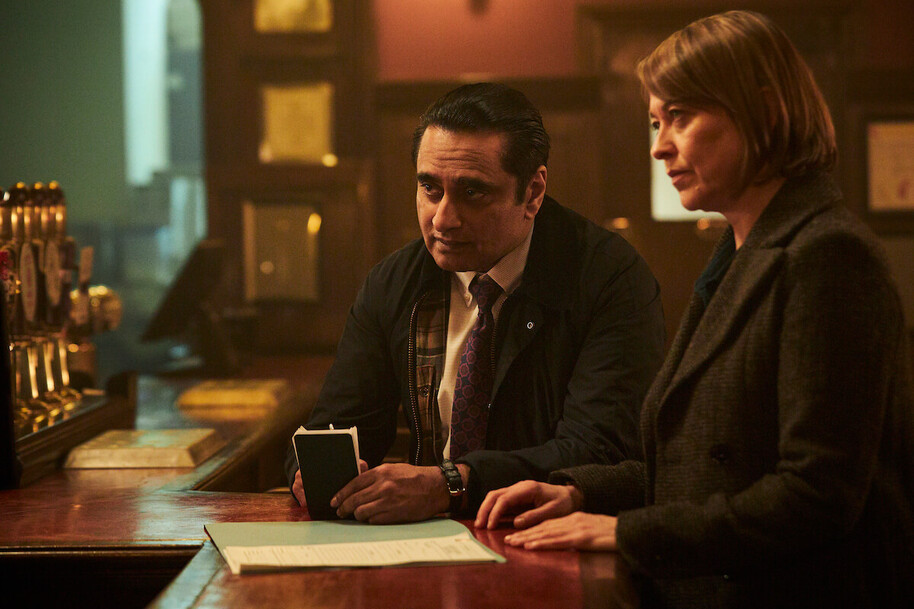 The first episode of Unforgotten season 4 will air on Monday 22nd February at 9pm on ITV. There will be six episodes which will air every Monday at 9pm, and you can also watch the latest episodes and season three on ITV Hub.  
Season three finished in August 2018, so we were all relieved when ITV confirmed season 4 was once again filming in January 2020 after a long gap, only to be disappointed when filming had to be understandably paused due to lockdown and the pandemic. Lang commented, 
"When Unforgotten 3 broadcast in the summer of 2018, and we were immediately asked to make series 4, Nicola, Sanjeev and I [...] all agreed that although we were delighted to be making another series, we needed a short break to recharge our batteries. Which is why we did not end up going into pre-production on series 4 till October 2019, to start filming in January 2020. Oh. If only we had known..." 
But at least now we'll have the new season to keep us entertained through lockdown 3! 
---
Who is in the cast of Unforgotten season 4?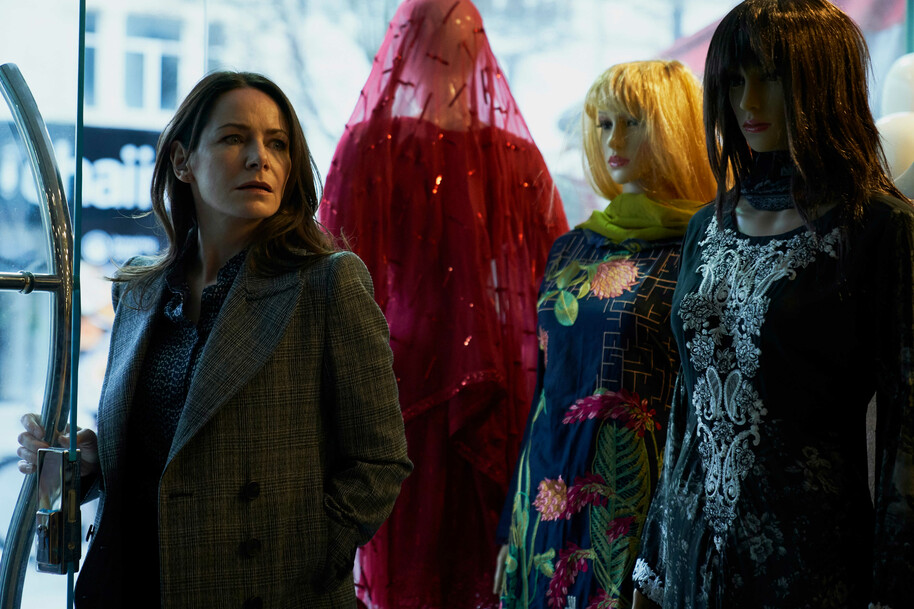 Nicola Walker and Sanjeev Bhaskar will be reprising their roles as DCI Cassie Stuart and DI Sunny Khan.  
The cast will also include: 
Peter Egan as Cassie's father, Martin Hughes 

Alastair Mackenzie as John Bentley 

Carolina Main as DC Fran Lingley 

Lewis Reeves as DC Jake Collier 

Jordan Long as DS Murray Boulting 

Sheila Hancock as Eileen 

Susan Lynch as Liz Baildon 

Phaldut Sharma as Ram Sidhu 

Clare Calbraith as Anna Sidhu 

Liz White as Fiona Grayson 

Andy Nyman as Dean Barton 

Lucy Speed as Marnie Barton 
---
What happened in season 3 of Unforgotten? 
*SPOILERS AHEAD!*  
If you've not watched Unforgotten season 3 yet, watch it now on ITV Hub. If you're ready for season 4 and just want a recap, read on... 
In season 3, Cassie and Sunny were investigating the bones of a young women who had been found on a carriageway repair site. While at first it is believed to be an ancient skeleton, it turns out to be that of a teenage girl, Hayley Reid, who has been missing since New Year's Eve 1999 and made the national news, but was never found, until now.  
While there were many theories about her disappearance, from boyfriend troubles to a secret pregnancy, it turned out to be blind bad luck which meant she crossed paths with her killer, Dr Tim Finch (Alex Jennings), who is also revealed to have killed another teenager, Alison Baldwin. While Finch played the role of a respectable, upstanding member of his community, his masks slips and it's revealed he is psychopath, rapist and serial killer who has long been leading a second life.  
When it became clear that he would be arrested, we see his true colours confirmed and he takes control of the situation in the only way he can, which is to withhold information and only reveal what he wants to.  
Dr Finch says, disturbingly calmly and with a slight smile on his face, 
"I'd like a cup of tea, please. And then maybe I'll go through it all with you. These girls. What happened to them. How they died." 
Cassie asks "Are you admitting that you killed them? Both of them?" To which he responds, 
"I am. And if we can do this properly, if we can do this with respect, if we can avoid turning it all into some sort of sordid circus – I'll tell you where the others are buried too." He teases that he's not only guilty, but he's done this many times before. Suddenly, the story becomes much bigger and even more sinister.  
This was something different for Unforgotten, which has much of its appeal in its extraordinarily ordinary characters, avoiding classic detective drama tropes of troubled, haunted detectives and glamorised serial killers, opting instead for more realistic characters (and iconic backpacks), along with people who were pushed to kill through bad choices or extreme circumstances. In season 3, we were confronted with real, shocking and unexpected evil, but Unforgotten still managed to retain its heart and relatability alongside this dramatic and unexpected twist, making for even better TV.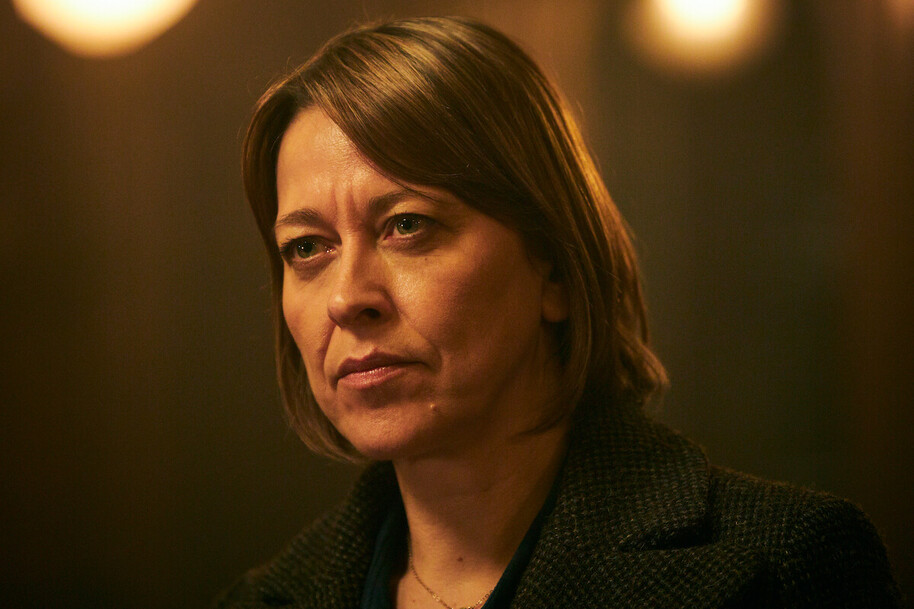 Cassie is deeply disturbed by the case and the sadistic doctor, and chooses to take some much-needed time off to recover and make a go of it with her romantic interest DCI John Bentley (Alastair Mackenzie), who is confirmed to be returning in season 4. Sunny, too, finds love at the end of what was a dark season as his daughters tell him they want him to stay with Sal despite their mother's request to rekindle their relationship, meaning Sunny is free to move on with his new romance rather than reluctantly return to his estranged wife (yay Sunny!)  
However, the case of season 3 obviously shook Cassie to her core, and along with her problems at home, it'll be interesting to see how she is faring as she trudges on with the force. We, for one, are very glad to have her back! 
---
Will there be a season 5 of Unforgotten?
ITV have confirmed a fifth season of Unforgotten, so there are still more stories to look forward to. ITV stated:
"ITV would like to thank Nicola Walker for playing the brilliant role of Cassie Stuart in four series of Unforgotten which has become one of the best-loved and most critically acclaimed police dramas on TV. Nicola and writer Chris Lang decided that Cassie's story would come to an end [...], but that Unforgotten would continue, in series 5, with a new case, and a new 'Partner in Crime' for DI Sunny Khan."
So while we'll be sad to say goodbye to Cassie, we're extremely excited to see more of Sunny and relieved we won't be saying goodbye to Unforgotten for good quite yet. Watch this space for more updates on the next season! 
---
The fourth season of Unforgotten aired on ITV in February 2021 and was meant with a record-breaking season. Watch Unforgotten now on ITV Hub, Plus, check out what other crime dramas are on right now, or head to our TV Guide to see what's on. Sign up for our email newsletter or follow us on Facebook, Twitter and Instagram for more reviews and recommendations from our telly experts.