TV Shows to watch after Bridgerton
Bridgerton is the Netflix regency romance which has been all anyone can talk about the last few weeks. From the colourful costumes to the delectable gossip and abundant steamy scenes (which totally weren't awkward to watch with the family this Christmas), it seems like we're all hooked. In fact, if you're anything like us, you binged through it all way too quickly and are now left looking for your next Regency romp to fill the gap...

Never fear, here's six great TV shows like Bridgerton for you to watch next.
If you like your period drama with a side of comedy... 
1. The Great 
Channel 4, Sundays at 9pm 
(Very) roughly based on the life of Catherine the Great, The Great takes us to 1700s Russia to follow Catherine (Elle Fanning) as she marries Emperor Peter (Nicolas Hoult) and gradually rises to power to become the longest reigning female ruler in Russia's history. Described by Channel 4 as "a modern love story that incorporates historical facts, occasionally", this is a great period drama for those who aren't too fussed about the facts and are in it for the drama.  
Why should I watch it? 
This is the perfect historical drama to watch after Bridgerton. It's got all the decadence of the show as well as fantastic humour in a period drama setting (though with a dose more dark humour than Bridgeton, which we're more than fine with). Plus, Elle Fanning is a badass, subversive female lead as she plots to kill off her less than intelligent husband for the good of her country. Needless to say, we're big fans.  
---
If you're a fan of Regency romance... 
2. Pride and Prejudice 
Watch now on Netflix  
Sure, the Keira Knightley version great is (and also available on Netflix), but if you're looking for something to binge, you can't go wrong with the classic 1995 Pride and Prejudice adaptation. Starring Colin Firth and Jennifer Ehle in the leading roles, this Austen classic has all the romance, society, beautiful settings and wit of Bridgerton, albeit with slightly less nudity.  
Why should I watch it? 
That scene where Colin Firth walks out of a lake in that white shirt. Enough said.  
---
If you love the strong female leads...  
3. Vanity Fair 
Stream now on Prime Video 
Another one set in the Regency era, Vanity Fair follows Becky Sharp who will stop at nothing to claw her way up the social ladder.  
Why should I watch it? 
Not only is it full of wit and jam-packed with political satire on a backdrop of beautiful costumes, glitz and glamour, but it even features Bridgerton fan-favourite Eloise Bridgerton, Daphne's fierce younger sister played by Claudie Jessie, as Becky's friend Amelia. We love you Eloise!  
---
If you're in it for those steamy scenes... 
4. Outlander 
If you didn't already know, Bridgerton is based on a series of historical romance novels by Julia Quinn. Outlander has similar origins from the author Diana Gabaldon, and has a similar modern twist on historical fiction with the lead, Claire Randall (Caitriona Balfe), time-travelling from the 20th century back to the mid 18th century Jacobite era, forcing her to find her way as a woman in difficult times. The time travel thing might sound a bit cheesy, but trust us, it works.  
Why should I watch it?  
If you loved Bridgerton for its steamy romances, Outlander should be right up your alley – plus the combination of historical drama and sci-fi makes for a really original, interesting story which breaks the mold.  
---
If you're all about the costumes (and more scandal)... 
5. Beecham House 
Beecham House follows former soldier John Beecham (Tom Bateman) as he starts a new life in a stunning mansion in Dehli on the cusp of the 18th century. However, the handsome and brooding Beecham has a secret which may catch up with him... 
Why should I watch it?  
From the Bend it like Beckham screenwriter Gurinder Chadha, Beecham House is a gripping and exotic period drama full of brooding, handsome leading men and a hidden scandal which could blow everything apart. Not only that, but while Bridgerton was set in lush, decadent Regency England, Beecham House's backdrop is of 17th century Dehli, meaning the visuals are absolutely stunning from start to finish. Whether you're gripped by the drama or the setting, you won't want to take your eyes off the screen. There's also a fair few shirtless scenes, if that's what floats your boat. 
Not convinced? Read our review of Beecham House to find out more.  
---
If you just love that juicy gossip... 
6. Gossip Girl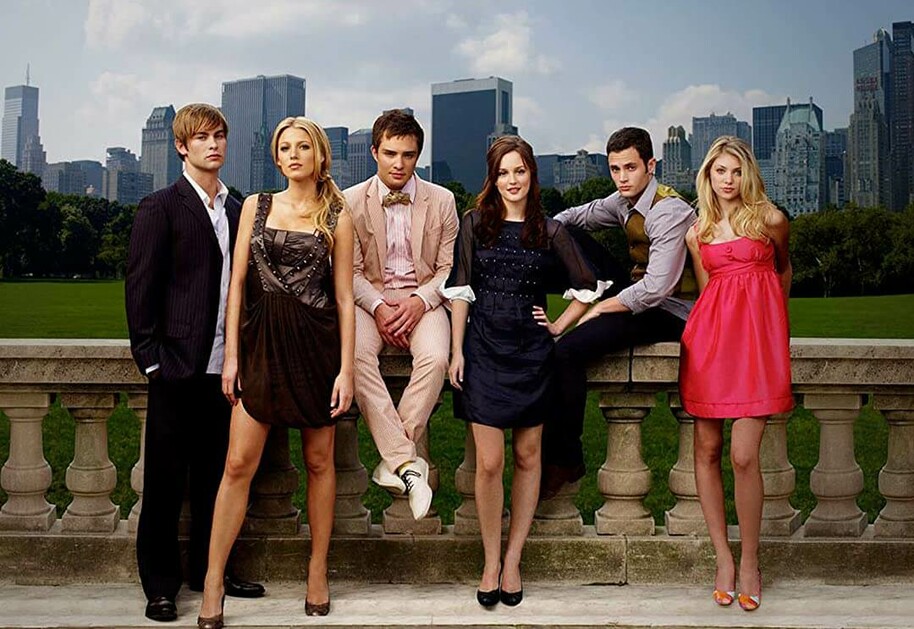 Okay, it's not a period drama, but Mrs. Featherington is basically the Regency era version of Gossip Girl, no question. The mysterious gossipmonger is an expert at stirring the pot, revealing and creating scandal every step of the story and somehow hiding in plain sight. Seriously, give it a watch and tell us they're not the same. xoxo 
Why should I watch it? 
It's fun, painfully addictive and swaps 1813 London for early 2000s New York. If it was the scandalous drama which kept you hooked to Bridgerton, then Gossip Girl will be the perfect show to tide you over until you're ready to watch Bridgerton all over again...  
---
Will Bridgerton have a season 2?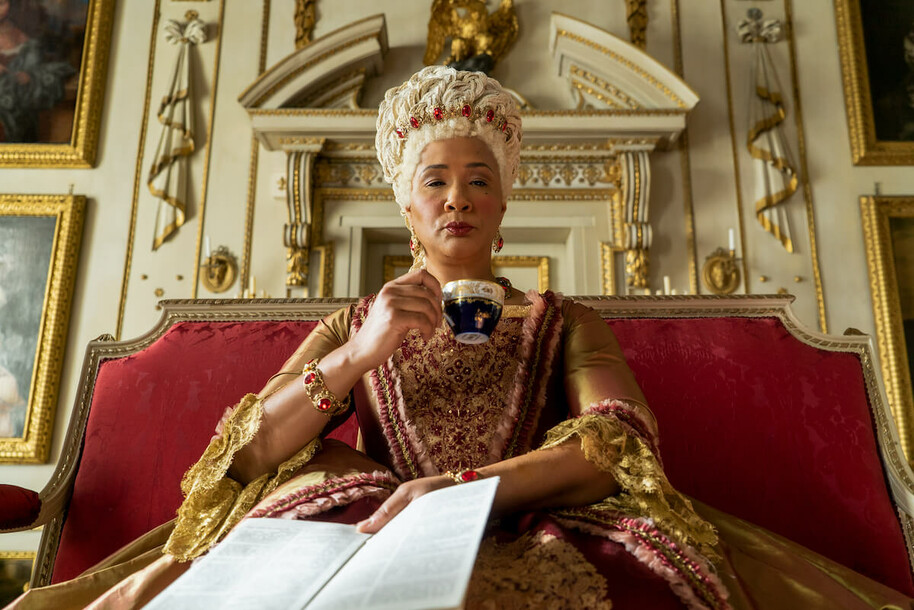 It's official! Bridgerton will return for a second season, with production starting in Spring 2021. We don't have much more info yet, but Netflix has stated that Bridgerton season 2 will focus more on Lord Anthony Bridgerton's story.
It has now been confirmed that season 2 of Bridgerton will come to Netflix on Friday 25th March 2022! Mark your diaries, we all know what we'll. bedoing that weekend...
DEAREST READERS, BREAKING NEWS...

Bridgerton *will* return for a second season!

— Netflix UK & Ireland (@NetflixUK) January 21, 2021
It's also been confirmed that Bridgerton has been renewed for a third and fourth season...we can hardly contain our excitement!
Dearest readers, this author brings a most exciting announcement... pic.twitter.com/sV0QiYcn8z

— Bridgerton (@bridgerton) April 13, 2021
However, we were sad to hear that Rege-Jean Paul, who plays the Duke, Simon Bassett, will not return for season 2 of Bridgerton 😢 Suffice to say, we're heartbroken...but we're sure Bridgerton still has plenty more fantastic stories to tell without the Duke! 
Your Grace, it has been a pleasure. 💜🐝 pic.twitter.com/kX1nIG8pz7

— Bridgerton (@bridgerton) April 2, 2021
 
For more of our top picks, reviews and news, sign up for the Freesat newsletter to be kept in the loop. If you're looking for something to watch right now, check out our TV guide to see what's on.