A chat with Extant creator Mickey Fisher
Starting from Tuesday 11th May, you can watch every episode from both series of Extant on weeknights at 8pm on Horror Channel (Freesat channel 138). With Halle Berry in the starring role and Steven Spielberg as executive producer, the thrilling drama is an intriguing, must-see watch for any sci-fi fan, bringing an out-of-this-world story to very real, down-to-earth (excuse the pun) characters.
We were lucky enough to have a chat with the show's creator, Mickey Fisher, whose screenplay won the TrackingB TV Pilot Contest and gave him his "big break" in the industry. Mickey tells us more about his inspirations behind the story, the strong female lead and his own personal picks of his favourite telly and lockdown watching.  
So Mickey, for anyone who hasn't seen it yet, could you tell us a bit about Extant, its key themes and what it's all about? 
Extant is about an astronaut named Molly Woods (Halle Berry) who comes home from a year or so long solo mission in space to find that she is carrying a child.  Meanwhile, back on Earth, her inventor husband John has created the prototype for an entirely lifelike android child named Ethan, who they've been raising as their son.  When the mystery behind Molly's miraculous pregnancy is revealed to be a threat to the human race, it's up to Molly and her family to save us, but that means investing Ethan in our survival.  On a deeper level it deals with questions about what it means to be human, about our connection to each other, about love and loyalty, and whether we are divinely created beings, with a soul, or if we're merely a collection of memories and our experiences. 
---
What was it like winning the TrackingB TV Pilot Contest and suddenly working with Stephen Speilberg?  
Winning the contest was the culmination of 20 years of trying to break into the entertainment industry. I'm the proverbial 20-year overnight success story who went from being a total unknown, working on small, independent projects outside of Hollywood to working with the most successful director in history (and a lifelong artistic inspiration) within the space of a few months. It was surreal and terrifying and super fun all at the same time. There's nothing like hearing the word, "Steven Spielberg loves your script." If that was all that happened that would have been enough. Luckily, I've had eight years of a career since then!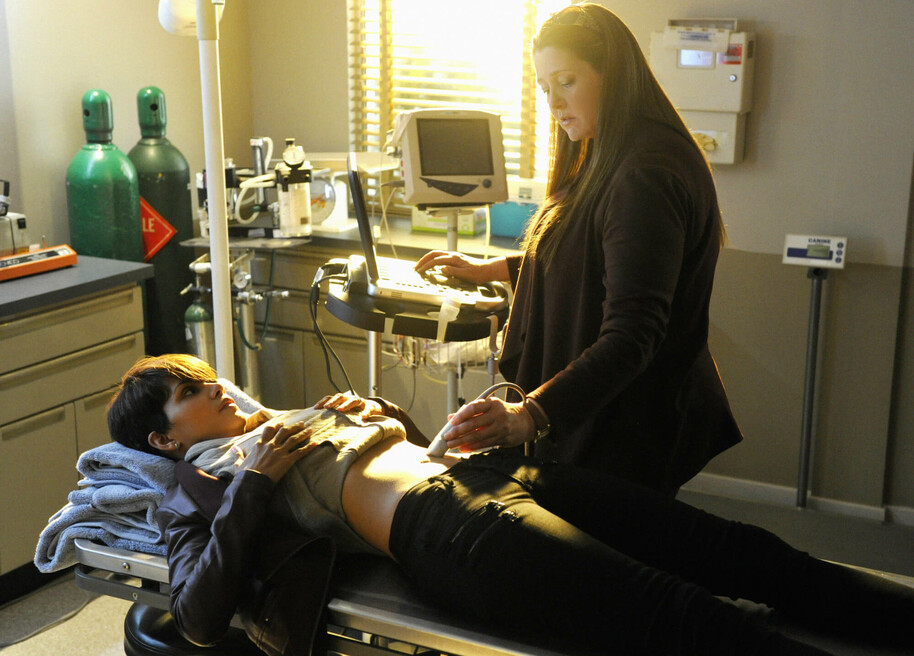 ---
What were your key inspirations for Extant? 
I grew up on the Amblin movies and Steven's work, so obviously things like Close Encounters and A.I. factored in. There's a bit of Solaris. Rod Serling is a major influence.  But when I sat down to write the pilot I was in the middle of watching two series: Friday Night Lights and Doctor Who. Extant has elements of both of those in that there's a family drama wrapped up in the kind of unsettling mystery that Steven Moffat does so well.  In fact, when I was writing the pilot script, I taped up a post-it note to the corner of my desktop computer that said, "WWSMD?"  Meaning, "What would Steven Moffat do?" The answer was always,"He would write it better.  He would make it deeper, more emotional, more surprising." 
---
Tell us more about the Halle Berry's character, astronaut Molly Woods.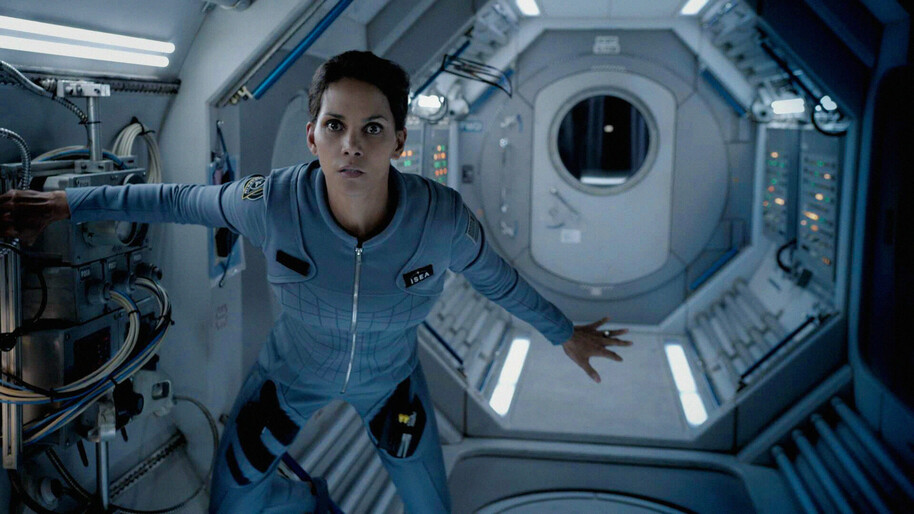 I had been obsessed with astronauts for a few years because I just find them to be the most extraordinary people. Most of them have a drive to go to space from a very young age. There is so much training involved and at the end of the day you're talking about people who willingly strap in on top of a bomb that then explodes and sends them hurtling toward a tiny target an impossible distance from Earth. One of the basics of drama is taking an ordinary person and putting them in extraordinary situation. My goal was taking an extraordinary person and giving her an impossible problem to solve. I wanted her to be someone that the audience would root for, that we would see her mind working in the same way that astronauts approach problems in space.  
---
Do you have a favourite memory from filming?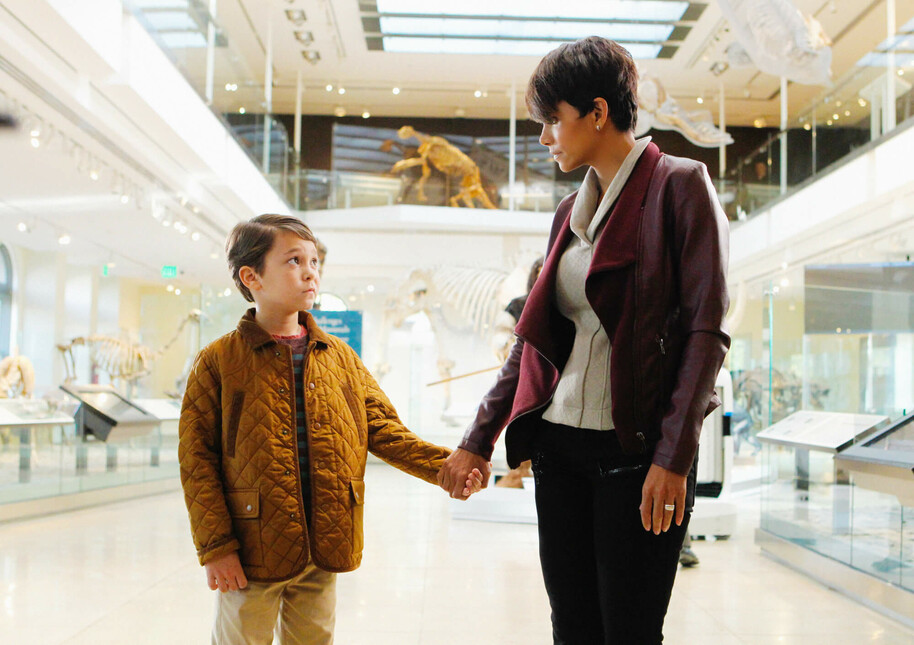 I have SO MANY.  The first time Steven came to visit the set we were shooting the pilot at Culver Studios.  While he was there we were on break and standing around with Halle (Berry), Goran (Visnjic), Pierce (Gagnon) and the showrunner Greg Walker, and he casually mentioned that he had shot some of E.T. on the same stage.  Any time I got to watch Halle do an emotional scene was a high point because she's so courageous, she just goes into it with her whole heart.  I think my personal favorite episode is the season one finale because it had heart, big ideas, some fun action, and a creep factor, and so much of that credit goes to Miguel Sapochnik, who went on to direct some of the biggest and best episodes of Game of Thrones. 

In season two, I went out to visit while they were shooting on location in Griffith Park and it was the night the first trailer for The Force Awakens was released. I pulled it up and watched it with Jeffrey Dean Morgan and the moment we saw Darth Vader's mask I just heard this low chuckle behind me.  It was such a great reminder that the people who still love this business still have a bit of that kid in them who loved playing pretend.   
---
Did you always envision a second season for Extant?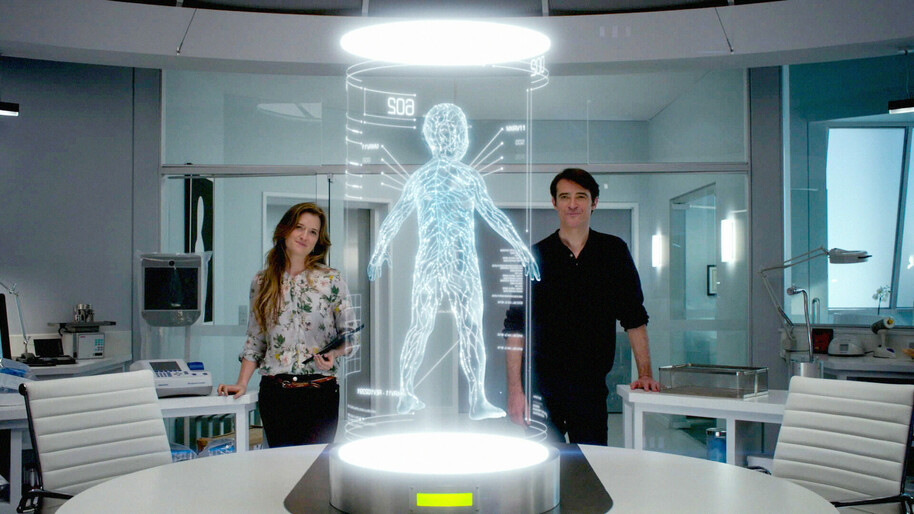 Yes, definitely.  It was always intended that each season would evolve organically and scale up as the threat began to spread on Earth.  It wasn't exactly a "mystery box" kind of story where there was a single answer we'd get to, it was more like, at the end of every season we'll be at a new turning point for our species, locked in an escalating conflict between the alien species, the humanichs, and ourselves.  Every season was meant to ask, "How do we survive?  What does it cost us, in terms of our humanity?" 
---
Have you always been a fan of the sci-fi genre? 
Going to see Star Wars is my earliest memory as a human. When E.T. came out, I went to see it every weekend for a summer. I used to spend the night at my grandma's a lot as a kid and she'd let me stay up late to watch reruns of The Twilight Zone with her, and those episodes just scrambled my brain as a kid in the best possible way.  
---
What are some of your personal favourite films or TV shows? 
I hate to sound like a broken record but Twilight Zone is an all-time favorite series, still. I loved Lost, Breaking Bad, The Sopranos, Homicide, Better Call Saul, Killing Eve, so many more in terms of movies. I'm a sucker for Stranger Things because it felt like it was ripped from my soul. I loved the German series Dark. Anything with aliens, robots, superheroes, time travel, I'm generally down for.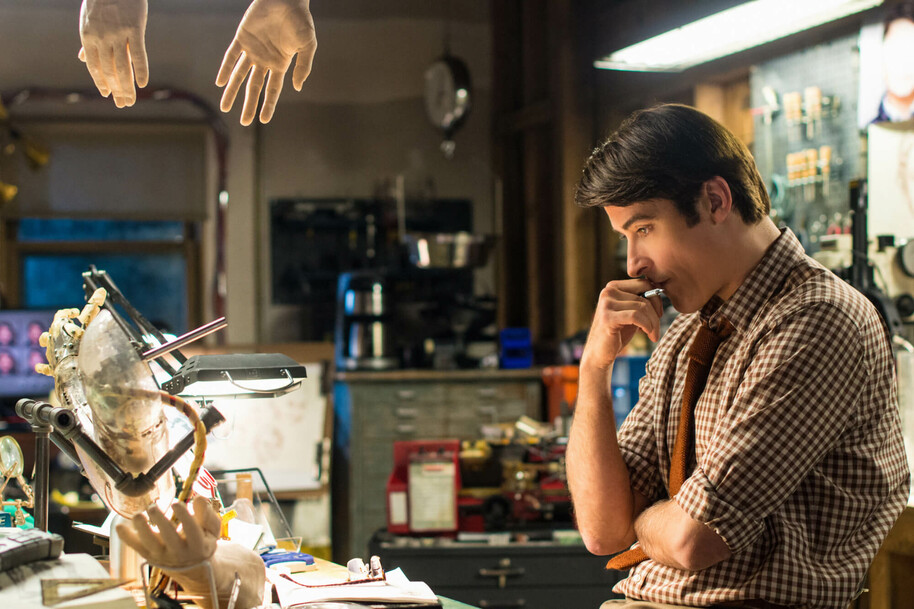 ---
Excellent choices! What have you been watching during lockdown? 
Strangely, my recent go-to has been working through every episode of The Muppet Show. My girlfriend and I watch a lot of documentaries. We loved Crip Camp and The Last Dance. We burned through Ted Lasso in a matter of days and never wanted it to end. There are so many great shows I'm forgetting.  We are truly in a golden age for television.  
---
Are you working on anything right now that we should watch out for? 
I'm still in the pilot-writing phase for a new show for Netflix that I'm co-creating with a screenwriter from Minnesota named Wenonah Wilms. We're adapting a fantastic novel that came out recently called Firekeeper's Daughter. We're still in the early stages but hopefully you'll get to see it one of these days!  
Amazing, we'll look out for that Mickey – and thanks again, we loved hearing from you!  
Thanks so much for having me, I'm so excited that Molly Woods is still out there saving the world! 
Watch the first episode of Extant on Horror Channel starting Tuesday 11th May at 8pm, then every weeknight at the same time to watch both seasons in full! You can also catch-up with Extant on Horror Bites. Find out more from Mickey about the process of writing and selling Extant and who knows, maybe you could hear from Steven Spielberg one day too!  
---
| | | |
| --- | --- | --- |
|   |   |   |
| Get the best TV picks of the week from our team of telly experts |   | Find out what's new on your favourite channels every week |
---
Follow us
Get the latest telly news and updates PLUS access to competitions and exclusive content