The scoop on All Creatures Great & Small series 2
All Creatures Great and Small returns for series 2 on Channel 5, starting Thursday 16th September at 9pm. We can't wait to return to the Dales as autumn rolls in, this feel-good drama acting like a big hug on Thursday nights as veterinarian James Herriot tends to the animals of the small Yorkshire town.
Set in the late 1930s and based on the much-loved novels by James Herriot (Alf Wight), this new Channel 5 adaptation went down a treat when the first series was released in 2020, topping off with a Christmas special. It follows a newly trained veterinary assistant, James Herriot (played by Nicholas Ralph) who makes the journey from Glasgow to a rural town in Yorkshire to work in the small veterinary practice, tending to everything from beloved family pets to vital livestock. As he settles into his new life, Herriot gets to intimately know the locals, and even falls for the even falls for local farmer's daughter, Helen Alderson (Rachel Shenton), and there are plenty of obstacles to their romance. 
---
Who's in the cast of All Creatures Great and Small S2?  
We'll see many familiar faces return for the second season, including: 
Nicholas Ralph (James Herriot) 

Samuel West (Siegfried Farnon) 

Rachel Shenton (Helen Alderson) 

Anna Madeley (Mrs. Hall) 

Callum Woodhouse (Tristan Farnon) 

Matthew Lewis (Hugh Hulton) 

And, most importantly, Derek the dog (Tricki Woo)  
Sadly, Dame Diana Rigg, who played Mrs Pumphrey, passed away last year. The larger-than-life Mrs Pumphrey and her pet dog Tricki Woo played a huge role in series 1 and quickly became fan favourites. Mrs Pumphrey returns in series 2, Patricia Hodge taking up the role.  
Freesat was lucky enough to interview Nicholas Ralph and Rachel Shenton just before the release of series 1 last year. Take a look at our exclusive interviews with the two stars to find out more about their characters and feelings about taking on these iconic roles.  
---
What happened in the series 1 Christmas special? *SPOILERS*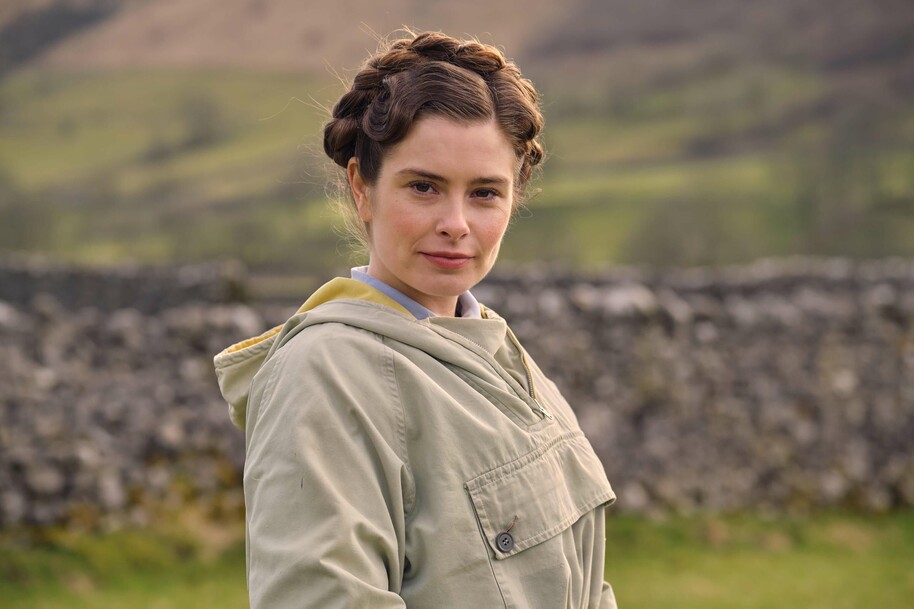 As we all remember, in the Christmas special we were expecting to see Helen and he fiancé Hugh's much-anticipated wedding. Set on Christmas Eve, Darrowby is in a flurry getting ready for the big day, and James is desperately trying to push his feelings for Helen down, even inviting his new girlfriend Connie to the town's Christmas party in his attempts to put on a brave face.  
When James gets a call from Bert Chapman, whose dog is struggling to give birth to her litter, Helen goes with him as she tries to avoid all the wedding chaos and gossip. The two are then trapped up in the Dales by a thick fog, though James promises to get her back in time for the wedding. However, Helen ultimately leaves Hugh at the altar, opening the door for her and James' romance. But in such a small, gossip-prone community, they'll have all eyes on them (and our eyes glued to the screens.) The will-they-won't-they dance continues...  
Siegfried's love life is also looking up as his relationship after he kissed Dorothy at the Christmas party. Meanwhile, it was found that Tristan Farnon failed one of his veterinary exams, but he has no idea this is the case because his brother, Siegfried Farnon, lied and burnt the letter.  
---
What to expect in series 2 of All Creatures Great & Small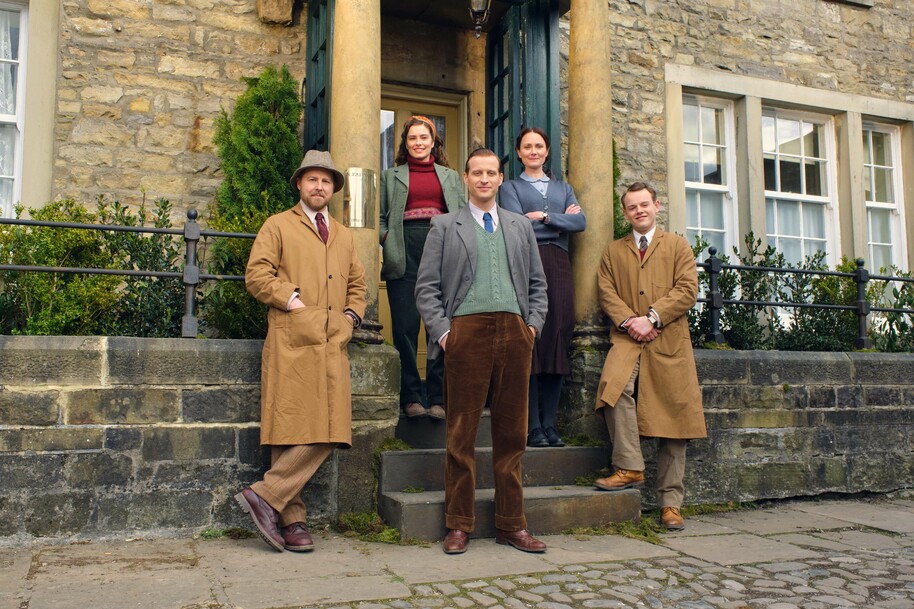 Series 2 kicks off three months after Helen's would-be wedding day. James returns after a trip home to Glasgow where he was offered an exciting job opportunity with a modern veterinary practice, leaving him in a dilemma of whether to follow his head and return to Glasgow to support his family and take on a new challenge, or follow his heart and remain in Darrowby. Meanwhile, him and Helen still delicately try to navigate their feelings for one another. 
Whilst James  and Helen still delicately try to navigate their feelings for one another, Siegfried, Tristan, and Mrs Hall are also forced to consider their places in the world – particularly when  Seigfried's lie about Tristan's exam results begins to catch up with him.  
As well as all this, there will of course be plenty more animals for the vets to take care of, along with eccentric locals and heartwarming stories.  
---
Our thoughts on episode 1 of All Creatures Great & Small, S2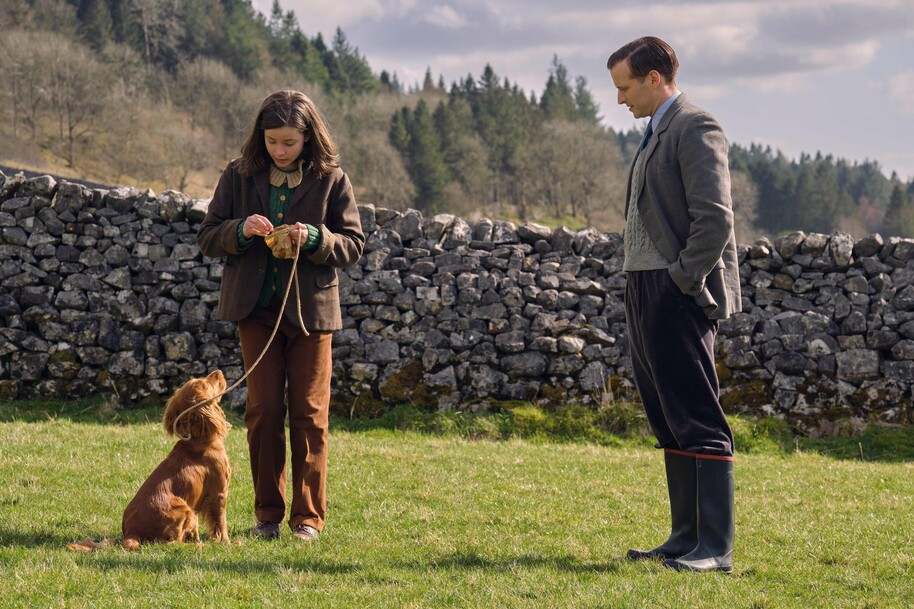 As James returns from Glasgow to the Dales, it's clear he's battling with a dilemma. Although he could move back to Glasgow to a well-paid job closer to his family, it's obvious how much he loves Darrowby and the people (and animals) in it, and of course his feelings for Helen play no small part in his decision about whether to stay or go.  
However, since Helen jilted Hugh at the altar, she's been keeping to herself, and James has been giving her space to recover from the dramatic events of Christmas. But on James' return, the two are quickly pushed together when local farmer Rob Benson's sheep run into a spot of trouble.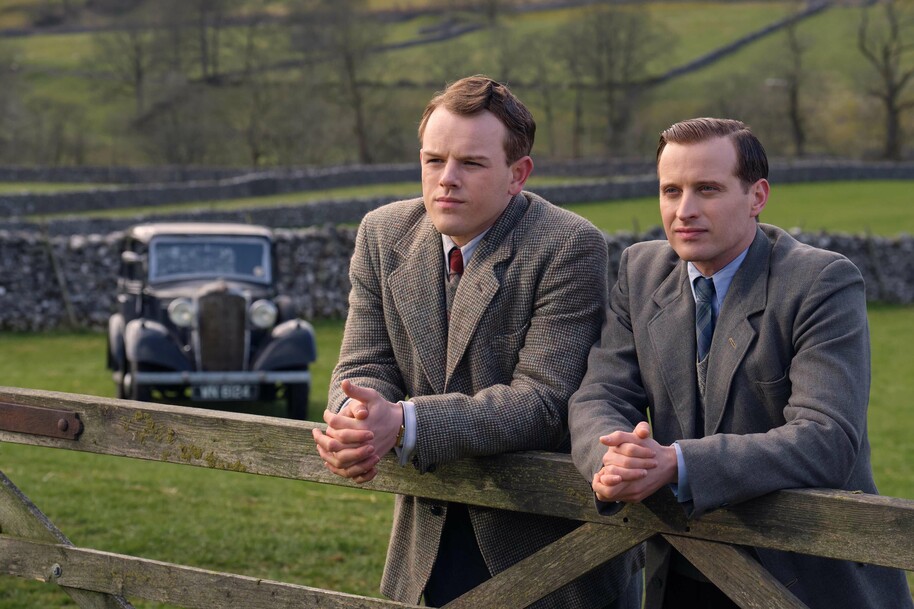 Meanwhile, Tristan has begun working at the veterinary practice despite not technically being qualified (though he's still unaware of this fact), and sets off on his first job tending to a beloved budgerigar.  
From the very first scene, the new series of All Creatures Great and Small is joyous and highly addictive. This feel-good comfort telly feels like the perfect antidote to what's been a difficult year for many of us, letting us escape to the quaint, Yorkshire setting and the small-town dramas and relationships of Darrowby – plus, dogs! What more could you ask for? ❤️  
At times emotional and always heartfelt, All Creatures Great and Small series 2 is on Channel 5 every Thursday at 9pm, and will also be available to watch on My5. Tune in to enjoy the stories of both the animals and the people of Darrowby, and stay tuned for more telly news from Freesat.  
---
| | | |
| --- | --- | --- |
|   |   |   |
| Get the best TV picks of the week from our team of telly experts |   | Find out what's coming up this week on Freesat's TV Guide |
---
Follow us
Get the latest telly news and updates PLUS access to competitions and exclusive content