Shopping channels on Freesat this Christmas 🛍️
Did you know you could shop from your settee and bag some amazing bargains with Freesat? We have a great range of shopping channels which will give you some shopping inspiration, whether you're on the hunt for the perfect Christmas gift for mum or a little something for yourself...
Find out what's on: 
QVC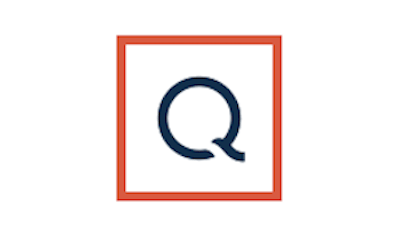 QVC has a range of fantastic shopping channels for you to tune into, whatever you're shopping for. Whether you're in the market for some nifty home gadgets, luxury beauty products, wellbeing essentials or even some delectable food and drink delicacies, QVC have a fab selection of goodies from must-have brands, including Elemis, Shark, L'Occitane and many more at amazing prices.  
The main QVC channel is on Freesat channel 800. For beauty deals, head to QVC Beauty on Freesat channel 801. For a little extra try QVC Extra on Freesat channel 802. Or, if you're all about the latest trends, head to Freesat channel 803 for QVC Style.  
Get it in time for Christmas!
If you want to get your Christmas pressies in time for Christmas, make sure you order by 8pm on Monday 20th December! Don't worry if you've missed the deadline though, there's still plenty of New Year deals and sales to come... 
PLUS read on for a special discount for Freesat watchers... 
What's on QVC?
From Christmas shopping ideas to deals on home and garden goodies and stunning jewellery at unmissable prices, take a look at our top picks of what's coming up on QVC:  
The Wildlife Friendly Garden, 22nd December at 1pm  

Kelly Hoppen Home Year End Sale, 27th December at 4pm 

Lola Rose Jewellery Designs Sale, 3rd January at 9pm  
What's on QVC Beauty?
For luxurious skincare, haircare, makeup and more, tune into these top shows on QVC Beauty to bag some end of year bargains:  
Elemis The Gift of Great Skin, 12th December at 2pm  

Neom Organics London, 14th December at 4pm  

Hair by Philip Kingsley, 20th December at 7pm 

Tili Beauty Year End Sale, 21st December at 2pm  

Bath & Body Year End Sale, 27th December at 2pm 
This is just a small taste of what's on QVC. Check out Freesat's TV Guide for more of what's on QVC's top channels!  
As a special treat for all new customers shopping with QVC, you can get £5 off your first purchase with the code:
FSAT4U
Make sure you make the most of your £5 off in time for Christmas, and find out more on the QVC website. Happy shopping!
---
The Craft Store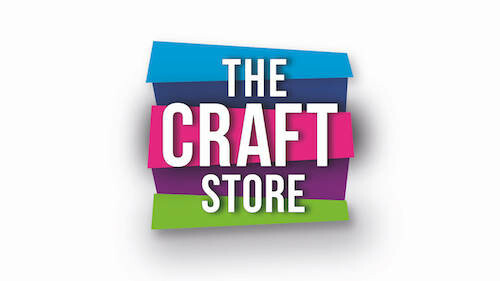 If you're all about arts and crafts, head straight to The Craft Store on Freesat channel 817. See real time demonstrations of crafty projects from The Craft Store's team of talented presenters and guests to help you get inspired, whether it's to start your own project or buy a gift for a crafty friend.  
With supplies from top brands including Heartfelt Creations, Claritystamp and many more, as well as craft-alongs and kits for everything from crochet to watercolours, fuel your creativity with the great deals and TV on The Craft Store!  
What's on The Craft Store?
Here's just a few of our top picks coming up soon: 
Crochet with The Crafting Cow, Saturday 18th December at 11am
Jewelley Making with Beads by Verchiel, Saturday 18th December at 7pm
Quilting with Juberry Designs, Sunday 19th December at 9am 
Check out our TV Guide for more of what's coming up on The Craft Store TV channel to get cracking on your crafty Christmas shopping!   
---
TJC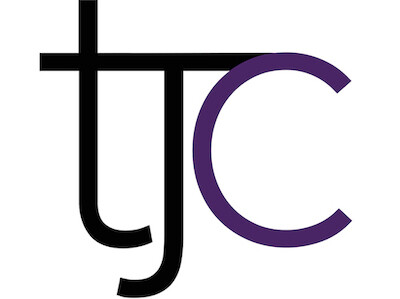 Or maybe you'd prefer something sparkly? If you're a lover of the finer things in life (at an affordable price), TJC (The Jewellery Channel) is the shopping channel for you! Selling jewellery from the likes of Swarovski and Rachel Galley as well as premium skincare, fragrances, accessories and homeware at bargain prices, there are hundreds of great deals waiting to be snapped up.  
Tune into Freesat Channel 809 to watch TJC's charismatic presenters showcase the latest offers up for grabs with up to a whopping 60% off and auctions starting as low as £1! Head to Freesat's TV Guide to find out what live shows are coming up on TJC.  
---
Keep checking back for the latest shopping channel highlights and deals on Freesat!  
---
| | | |
| --- | --- | --- |
|   |   |   |
| Get the best TV picks of the week from our team of telly experts |   | Find out what's coming up this week on Freesat's TV Guide |
---
Follow us
Get the latest telly news and updates PLUS access to competitions and exclusive content