Shopping channels on Freesat 🛍️
Did you know you could shop from your settee and bag some amazing bargains with Freesat? We have a great range of shopping channels which will give you some shopping inspiration, whether you're on the hunt for the perfect gift for mum or a little something for yourself...
Find out what's on: 
QVC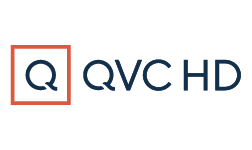 QVC has a range of fantastic shopping channels for you to tune into, whatever or whoever you're shopping for. Whether you're in the market for some nifty home gadgets, luxury beauty products, wellbeing essentials or even some delectable food and drink delicacies, QVC has a fab selection of goodies from must-have brands, including Elemis, Shark, L'Occitane and many more at amazing prices.  
The main QVC HD channel is on Freesat channel 800. For beauty deals, head to QVC Beauty on Freesat channel 801. For a little extra try QVC Extra on Freesat channel 802. Or, if you're all about the latest trends, head to Freesat channel 803 for QVC Style.  
Plus, Freesat customers can bag themselves £5 off their first order over £20 with this voucher code: 
FSAT4U  
Check out the full voucher T&Cs for more details.  
---
Easter on QVC 
QVC is going big this Easter Bank Holiday to make it a weekend to help you celebrate in style! Discover a huge bundle of bank holiday deals to choose from on everything from garden essentials to top brand fashion.  
And that's not all... From Friday 15th – Monday 18th April, QVC are hosting a big Easter Giveaway, giving customers a chance to win one of two bumper QVC bundles featuring huge brand names such as Hotel Chocolat, Shark, Ninja and much more, PLUS two Innovators Valencia Loungers! Here's how to be in with a chance to win:  
Tune in to the QVC Morning Show from Friday 15th April at 9am to hear the first daily hashtag

Tweet the daily #hashtag each day to @qvcuk to be entered into our prize draw
And that's it - easy peasy. The winners will be announced at 8pm on Monday 18th April to end the Easter Weekend with a bang!  
Tune into QVC this Bank Holiday and keep your eyes on their Twitter feed for plenty of chances to bag a bargain, and maybe even win an amazing prize!  
---
What's on QVC?
From bank holiday shopping inspiration to deals on home and garden goodies and stunning jewellery at unmissable prices, take a look at our top picks of what's coming up on QVC:  
Fashion Day Review, Thursday 14th April at 5pm 

In the Garden with Thompson & Morgan, Saturday 16th April at 11am 

Electrical Home with Shark, Sunday 17th April at 11am 

Michael Perry's Garden, Monday 18th April at 9am  

JM by Julien Macdonald Fashion, Wednesday 20th April at 11am 

Al Fresco Dining with Ninja, Saturday 23rd April at 4pm 
What's on QVC Beauty?
For luxurious skincare, haircare, makeup and more, tune into these top shows on QVC Beauty to bag some bargains:  
Gale Hayman Beverly Hills, Monday 11th April at 7pm 

Alpha-H Skincare, Wednesday 13th April at 6pm 

Beauty with Elizabeth Arden, Thursday 14th April at 2pm  

Ultrasun Professional Suncare, Friday 15th April at 4pm  

Moda in Pelle, Ultrasun, Monday 25th April at 9pm 

Hourglass Cosmetics, Monday 25th April at 6pm  

The Charlie Bears Collection, Tuesday 26th April at 2pm 

Estee Lauder, Tuesday 26th April at 5pm  

JM Home by Julien Macdonald, Wednesday 27th April at 5pm 

Outdoor Living, Saturday 30th April at 11am  
This is just a small taste of what's on QVC. Check out Freesat's TV Guide for more of what's on QVC's top channels, and happy shopping!
---
The Craft Store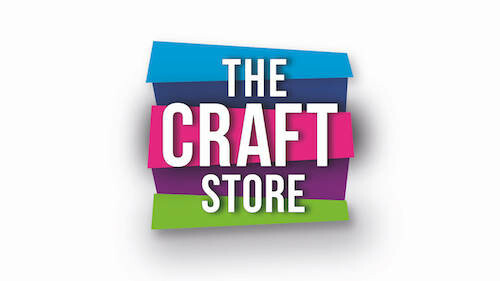 If you're all about arts and crafts, head straight to The Craft Store on Freesat channel 817. See real time demonstrations of crafty projects from The Craft Store's team of talented presenters and guests to help you get inspired, whether it's to start your own project or buy a gift for a crafty friend.  
With supplies from top brands including Heartfelt Creations, Claritystamp and many more, as well as craft-alongs and kits for everything from crochet to watercolours, fuel your creativity with the great deals and TV on The Craft Store!  
Check out our TV Guide for more of what's coming up on The Craft Store TV channel to get cracking on your crafty shopping. 
---
TJC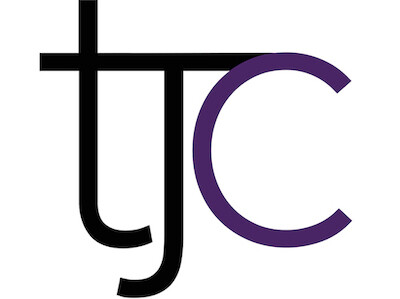 Or maybe you'd prefer something sparkly? If you're a lover of the finer things in life (at an affordable price), TJC (The Jewellery Channel) is the shopping channel for you! Selling jewellery from the likes of Swarovski and Rachel Galley as well as premium skincare, fragrances, accessories and homeware at bargain prices, there are hundreds of great deals waiting to be snapped up.  
Tune into Freesat Channel 809 to watch TJC's charismatic presenters showcase the latest offers up for grabs with up to a whopping 60% off and auctions starting as low as £1! Head to Freesat's TV Guide to find out what live shows are coming up on TJC.  
---
Keep checking back for the latest shopping channel highlights and deals on Freesat, plus sign up for our newsletter for more telly news. 
---
| | | |
| --- | --- | --- |
|   |   |   |
| Get the best TV picks of the week from our team of telly experts |   | Find out what's coming up this week on Freesat's TV Guide |
---
Follow us
Get the latest telly news and updates PLUS access to competitions and exclusive content