Best home renovation shows on TV right now
Itching to turn your house into your dream home? Or maybe you just want to other people do it...Either way, check out these home improvement shows to get some handy DIY tips and tricks to help get you inspired! After all, what better time than lockdown to kick your home decorating skills up a notch (or just enjoy some great telly!)
DIY SOS 
BBC One, Mondays at 9pm 
Nick Knowles and his team of experts are on a mission to visit homes across the country and help home owners revamp their homes. Tune in every Monday at 9pm on BBC One for endless home decorating advice and ideas.  
Watch if you want some DIY tips that you can really use, from quick fixes to complete revamps of a stale space.  
---
Interior Design Masters with Alan Carr 
BBC Two, Tuesdays at 8pm 
Alan Carr presents as 10 aspiring designers go head-to-head to win a life changing design contract with interior design guru Michelle Ogundehin. But to bag the prize, they'll have to compete in interior design challenges and show off their skill and creativity. Watch on Tuesdays at 8pm on BBC Two. Also streaming now on BBC iPlayer.  
Watch if you're a fan of shows like The Great British Bake Off, but are more into home decor than cake decorations.  
---
Sarah Beeny's Renovate Don't Relocate 
HGTV, Sundays at 2pm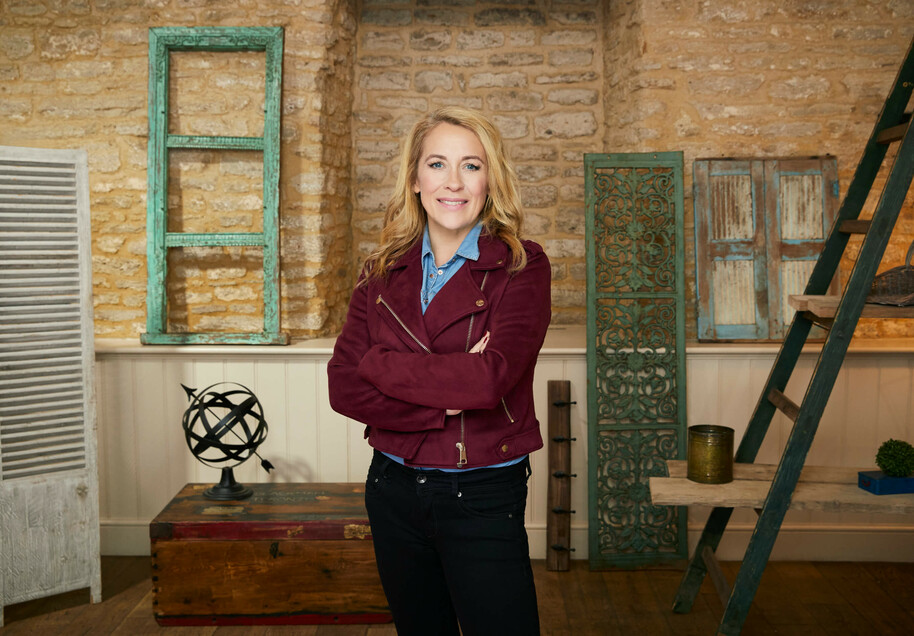 Renovations expert and property guru Sarah Beeny comes to the aid of homeowners who desperately need to give their homes a makeover. Sarah reveals the potential their current spaces have, encouraging them to transform the homes they already have rather than jumping ship and moving elsewhere. By the end, their homes will feel brand new! 
Watch if you want to learn how to see the potential of a space and see your home in a whole new way.  
---
Masters of Flip 
ITVBe, Mondays at 6pm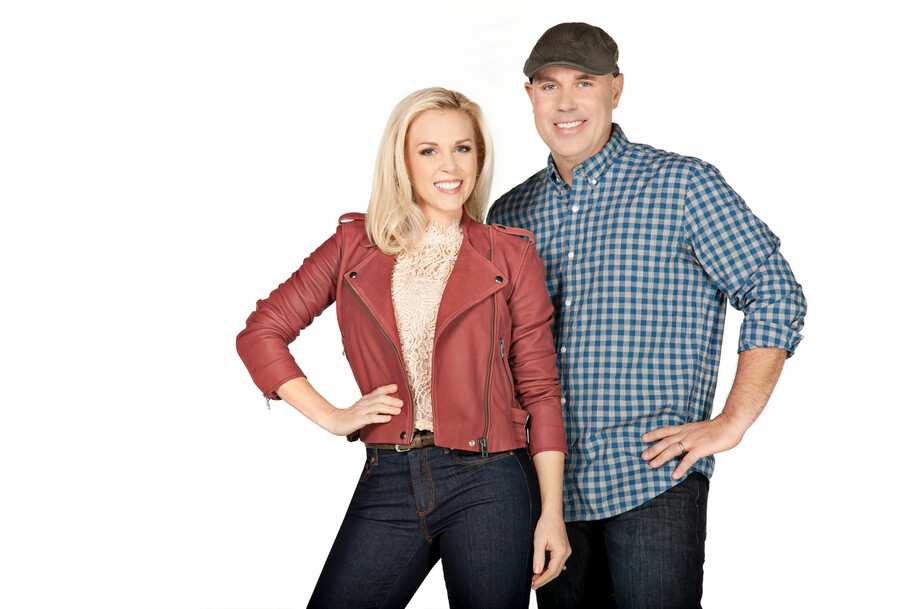 Watch as dream team Dave and Kortney Wilson buy rundown properties to do them up and flip them for an amazing profit. Fancy binge-watching this addictive show? Catch up with Masters of Flip on ITV Hub.  
Watch if you want to see the trials and tribulations of a top to bottom home renovation on a budget, and the amazing results at the end!  
---
Escape to the Chateau: DIY 
More4, Weeknights at 6:55pm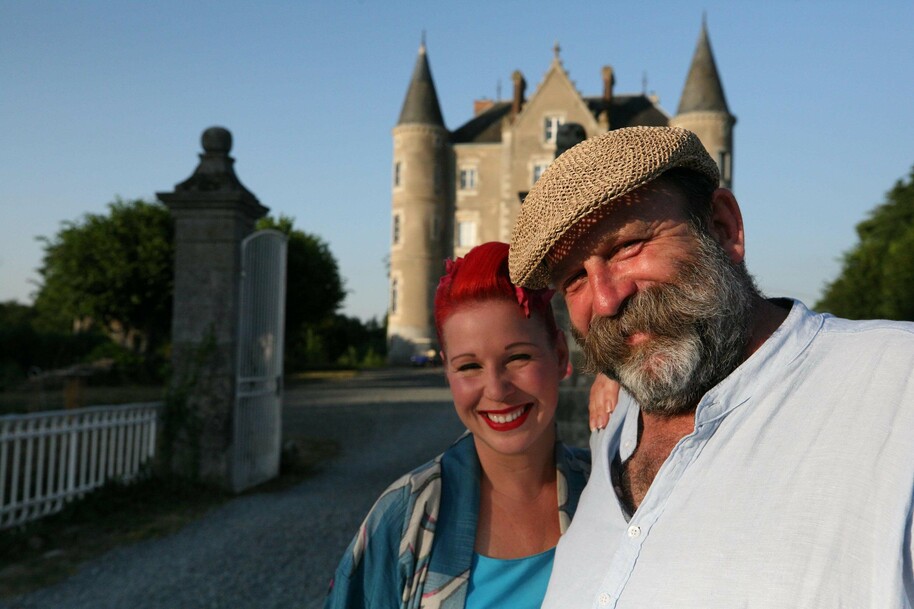 If these British families want to find their dream French châteaux, then they'll have to roll up their sleeves and get stuck in with some serious DIY. With the help of Dick Strawbridge and his wife Angel Adoree, will these couples be able to restore their châteaux to its former glory? 
Watch if you want to see a combination of historic and modern renovations from start to finish, as well as the hunt for the perfect property and all the ups, downs and surprising stories which are discovered along the way.  
---
Jay and Dom's Home Fix 
BBC One, Weekdays at 3:45pm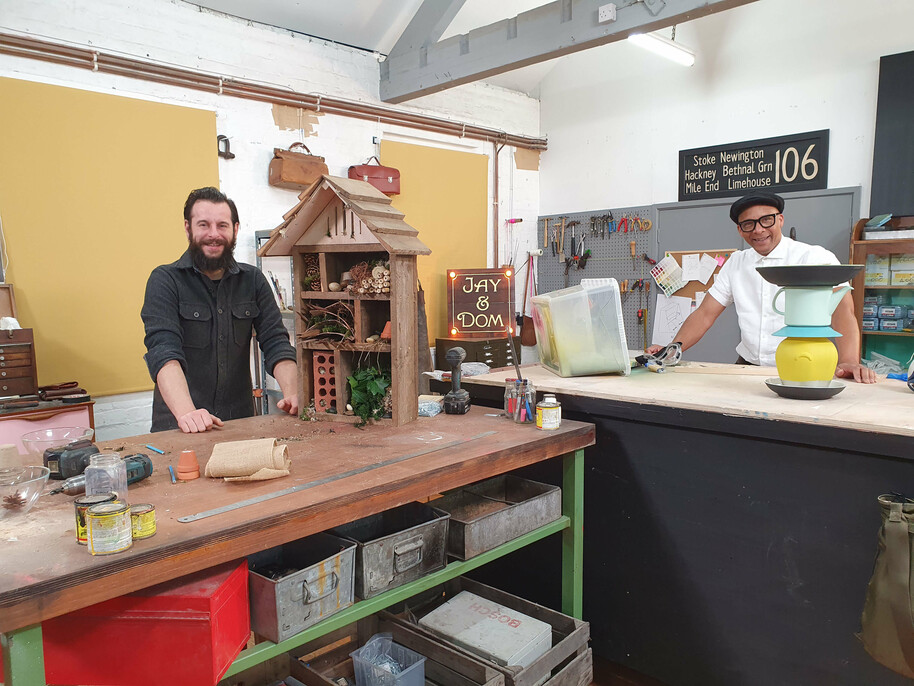 On a budget? Experts Jay Blades and Dom Chinea are on BBC One every weekday at 3:45pm to give you some fab DIY tips and tricks which you can actually use and which won't break the bank.  
Watch if you've had enough of those ugly kitchen tiles or finally put up those shelves and want some real advice.  
---
New Home DIY 
Together TV, Weeknights at 5:15pm 
New homes are always exciting, but they also come with a whole stack of DIY challenges as you do the place up and make it your own. Luckily, expert DIY guy Dave Wellman is here to lend a hand to new homeowners to get their homes looking ship shape in just 48 hours, and avoid any DIY disasters! 
Watch if you've got DIY dilemmas which you're not sure how to tackle, or just fancy learning more about easy ways to improve your home.  
---
George Clarke's Amazing Spaces 
Channel 4, Thursdays at 8pm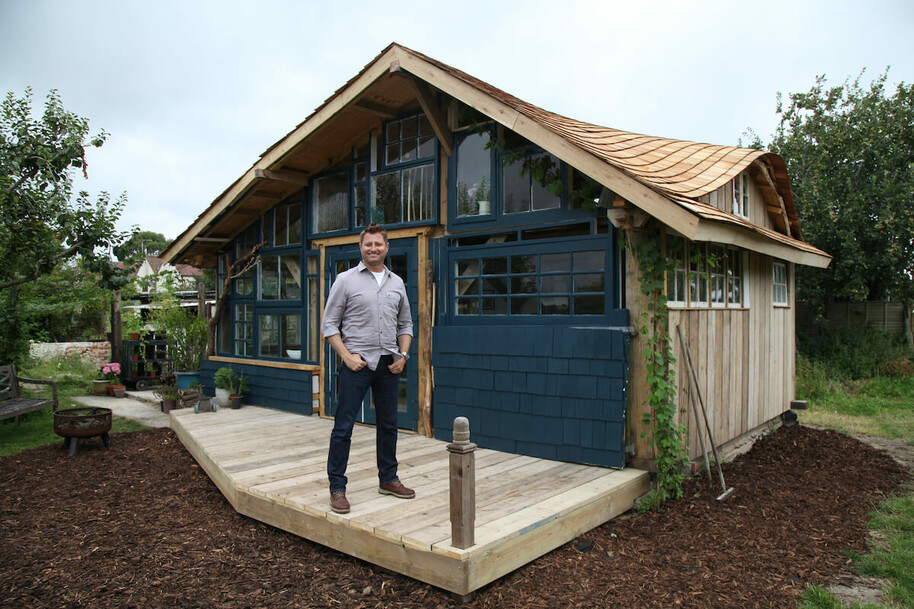 Join architect George Clarke as he travels across the UK to explore some of the most unique and creative builds. Every episode looks at a new property which incorporates some ingenious design. Plus, George helps create dream homes out of small spaces to show that even the "cosiest" homes can use space and design to adapt to an owners' needs.  
Watch if you just want to see some really cool designs and ideas, as well as some tips of how to make that tiny room in your house reach its true potential.  
---
Grand Designs 
More4, Mondays at 7:55pm and Sundays at 8pm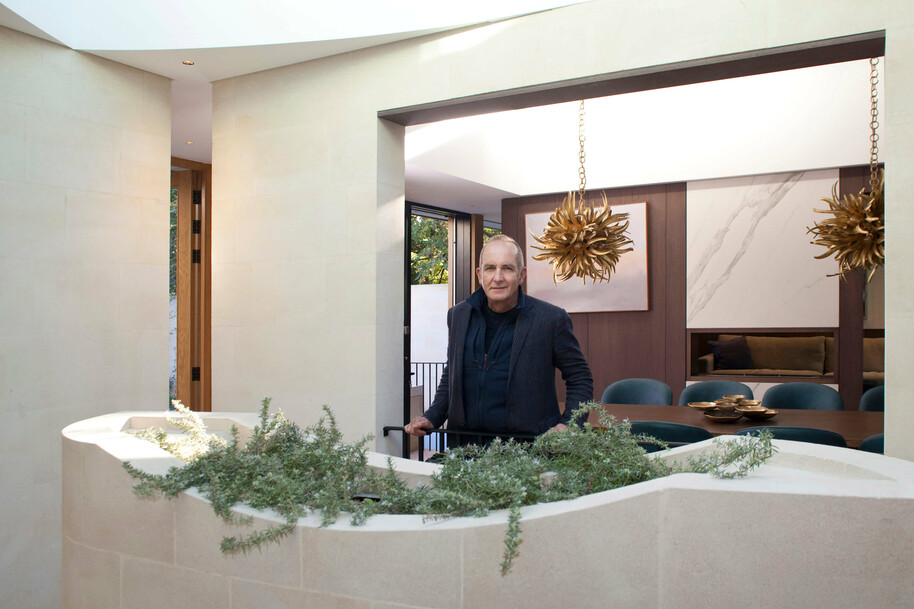 Designer Kevin McCloud visits couples and families who are determined to create their dream homes and build it themselves. From finding the property or land to all the small custom elements which go into building your dream home, Grand Designs shows us how creative you can really get, from a house built into a hillside to a glass house on top of a cliff! 
Watch if you love seeing real, unique designs which are totally different every episode and start adding to your own dream home ideas...  
---
Restored by the Fords 
HGTV, Tuesdays from 2nd March at 10pm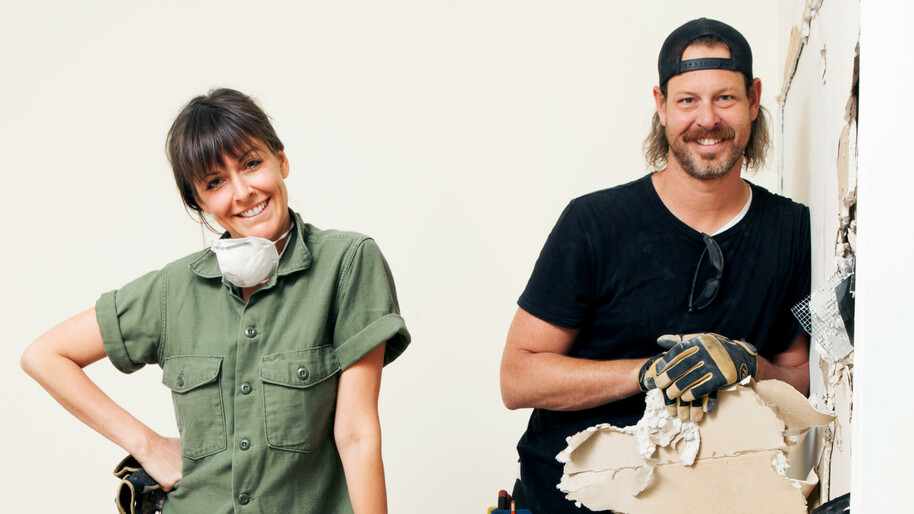 In its UK premiere, Restored by the Fords sees sibling duo Leanne and Steve Ford renovate average homes into modern masterpieces using Leanne's creativity and Steve's expert carpentry skills.  
Watch if you just love seeing home makeovers and what goes into the transformation.  
---
Help! I Wrecked my House 
HGTV, Mondays from 22nd March at 10pm 
Another UK premiere on HGTV, Help! I Wrecked my House is an exciting new hands-on series in which Jasmine Roth takes homeowners who took on huge DIY jobs which they couldn't handle under her wing to save them from themselves and turn their DIY mishaps into home renovation victories in a short space of time. 
Watch if you want to see some DIY fails turned into DIY wins!   
Keep checking back to see what new home improvement shows are coming up on Freesat. While you're waiting for your next DIY fix, check out our TV Guide to see what's on tonight and our Showcase to see our telly expert's top picks. Want more TV updates, recommendations and reviews? Follow Freesat on Facebook, Twitter and Instagram.