Fearless Females in Film
For International Women's Day, we're exploring *some* of our favourite fearless females in film. Let us know on our socials if you spotted any of your favourite characters!
Alien (1979) - Ellen Ripley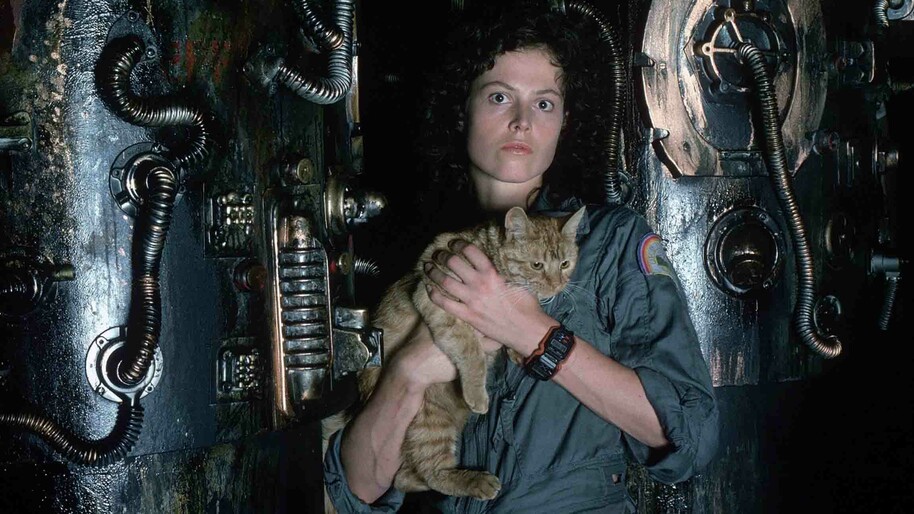 Friendship and bravery, two incredibly strong characteristics (among others) that the 1979 character Ellen Ripley possesses in the Alien franchise, to which Sigourney Weaver starred in four of the movies as a result of her beloved character and the impact it had on women in sci-fi and women in action movies. Ripley was truly a game changer for women in film, and a worthy number one on our list.  
---
Terminator (1984) - Sarah Connor 

Mid-eighties provided us with another powerful female lead in The Terminator, which starred Linda Hamilton as a woman who, having seen the machine from the future is deemed psychotic and locked away. She uses her time in confinement to improve herself physically and when she finally escapes, she is the target of a cyborg assassin, who she eventually defeats. No special powers, just some serious determination.   
---
Star Wars (1977) - Princess Leia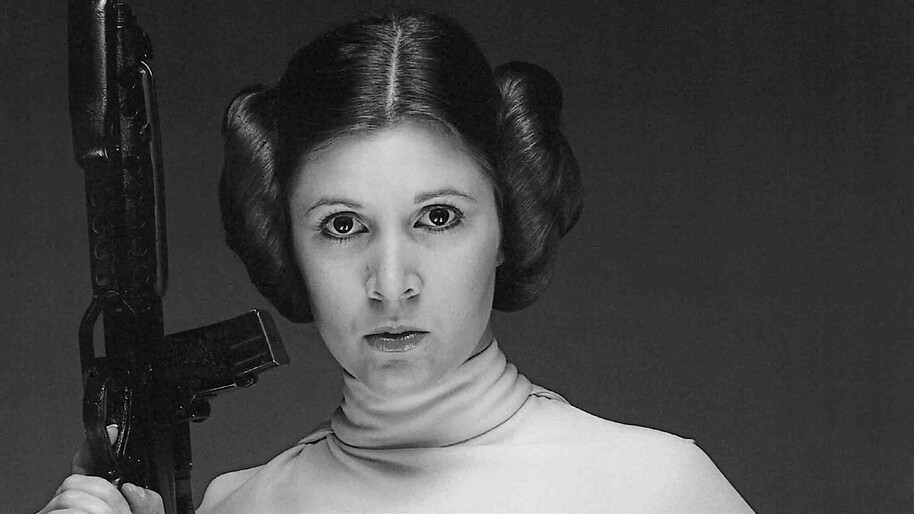 Starting life as an orphaned prisoner of the empire, Princess Leia becomes a kick-ass space general with plenty of wit and grit needed to be a leader. She is also a visual symbol of hope for protestors today, and Carrie Fisher's portrayal of the iconic role will live on forever in these movies. 
---
Moana (2016) - Moana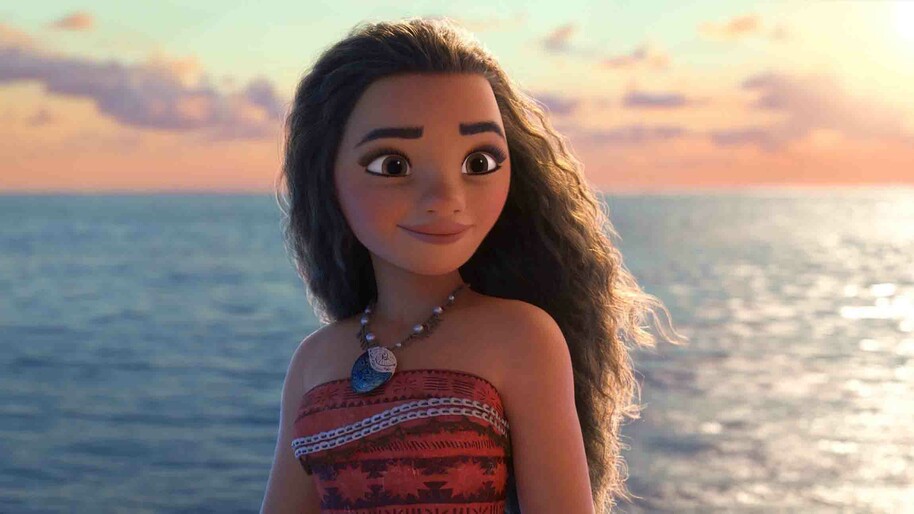 Headstrong and sometimes stubborn, Moana never backs down from a challenge, no matter how hard it tries to stop her. Though she knows she will one day lead her people, she is determined to first find out how to do the right thing by her. She faces tough challenges along the way and is ultimately a refreshing role model for Disney fans. The only love interests in this Disney princess movie for Moana is her love of the sea, her island and her family. 
---
Bend it Like Beckham (2002) - Jess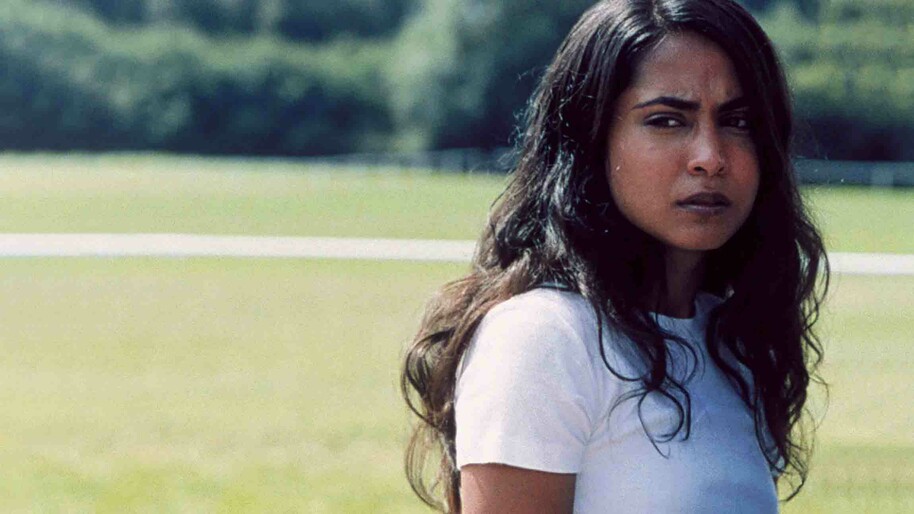 Jesminder "Jess" Bhamra overcomes the restrictions she faces coming from a conservative household who tells her that because she is a woman, she shouldn't be playing football. Despite this, she tries out for the team and ultimately becomes an invaluable player. 
---
Erin Brockovich (2000) - Erin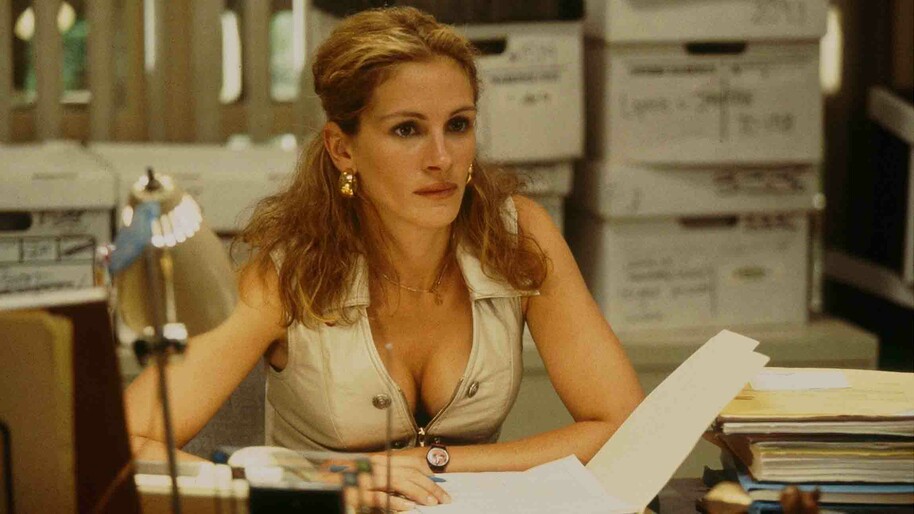 Based on the real life of Erin Brockovich, a powerful, hard-working woman raising two kids on an incredibly low income lands a job at a law firm and discovers a shocking secret about the company poisoning the town's water supply. She does everything in her power, using all her skills and flaws to seek justice. Played by Julia Roberts, the real Erin Brockovich makes an appearance at the beginning of the movie as a waitress!  
---
Little Women (2019) - Jo, Amy, Meg and Beth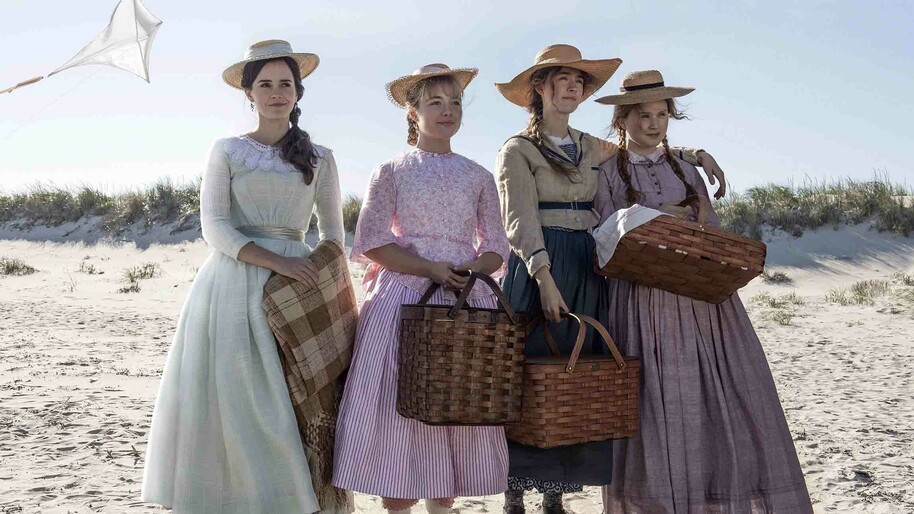 Jo, Amy, Meg and Beth March from Louisa May Alcott's novel Little Women each deserve their own spotlight on International Women's Day. Highlighting the fact that women's dreams are just as important as men's dreams, the four sisters, though leading very different lives, love each other endlessly, support each other no matter what and remind each other that although they live in a man's world, they matter. One of our favourite quotes from Jo: "Women, they have minds, and they have souls, as well as just hearts. And they've got ambition, and they've got talent, as well as just beauty. I'm so sick of people saying that love is just all a woman is fit for." 
---
Kill Bill (2003) - The Bride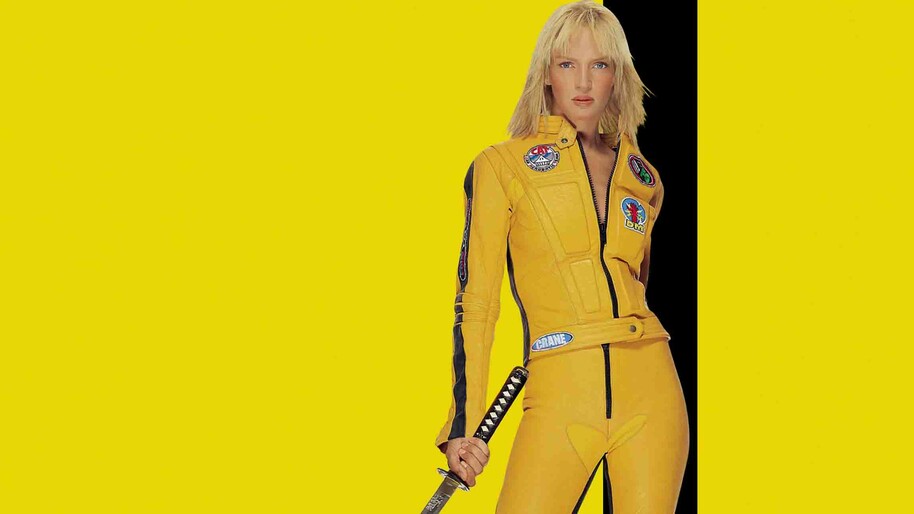 Usually we'd say not naming somebody by their name makes them easier to dislike or fear, but Tarantino plays with this trope and makes us root for The Bride, despite not knowing her actual name. Kill Bill is a series of films from 2003 starring Uma Thurman as a deadly assassin out for revenge on those who wronged her and her family, and it doesn't disappoint in the bad-ass women department.  
---
Wonder Woman (2017) - Princess Diana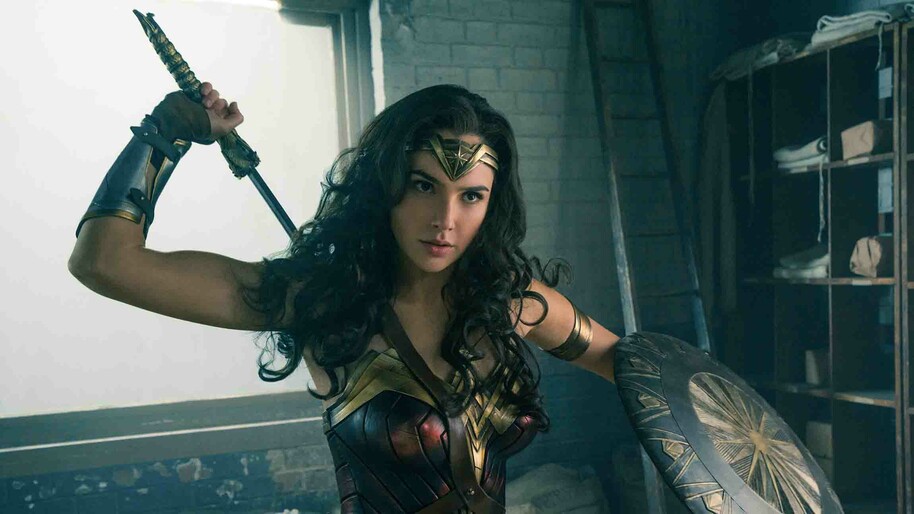 Gal Gadot stars in 2017's version of Wonder Woman, though there have been plenty of fantastic versions played throughout the years, as a much-needed powerful female superhero in the twenty first century. Her devotedness to her planet means that she will do anything she can to protect it and transfers that same determination to Earth when she learns of a war and wishes to help.  
---
The Help (2011) – Minny Jackson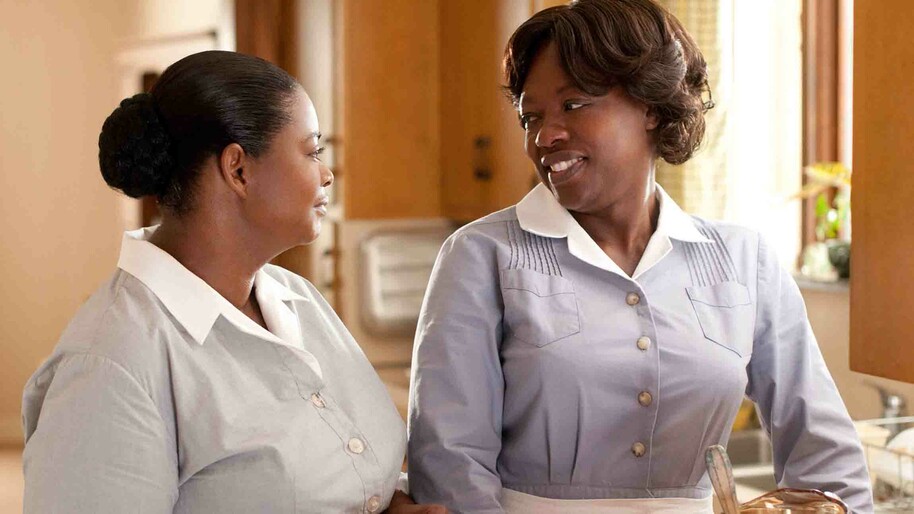 Minny is a quick-tempered, wise-cracking mother of five who, rightly so, refuses to suppress her outspoken personality, even though it gets her into trouble with her white employers. But this sarcastic exterior is used to hide her vulnerability. Her husband Leroy mercilessly beats her, yet she pushes though and remains fierce, determined by any means to provide for her children and give them a better life than she has. This drive is inspirational to many, and an incredible characteristic to have.  
---
Hunger Games (2012) - Katniss Everdeen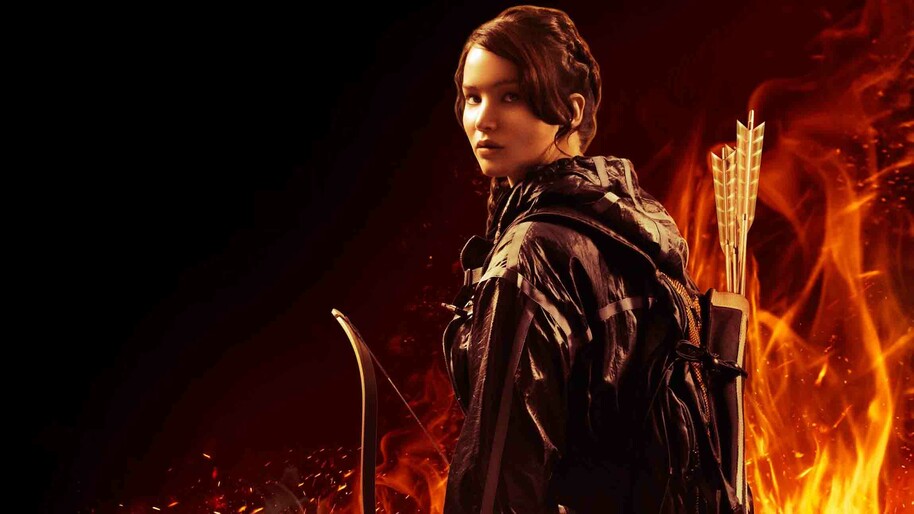 When her little sister is signed up to partake in a vicious game of cat and mouse, Katniss (Jennifer Lawrence) offers to take her place, the first person to ever volunteer to take part willingly in a live broadcast game which sees contestants fight to the death. Her love for her sister made her sign up for an early death, but her intelligence and bravery triumphed, meaning that both her and Peeta would survive and win the Hunger Games.  
---
Silence of the Lambs (1991) - Clarice Starling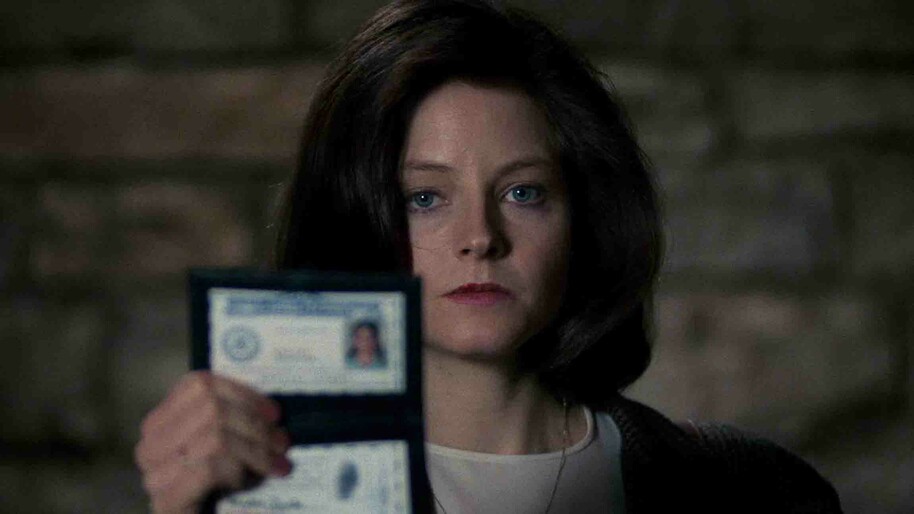 It takes a lot to come face to face with a serial killer, and Clarice Starling does that more than once during Silence of the Lambs. Jodie Foster's portrayal of the outwardly cool and collected detective is nothing less than impressive. She is particularly careful with what information she gives about her life to Hannibal Lecter but is willing to compromise with him. The film only empowers her character more as she is faced with far more gruelling tasks, and she overcomes them stronger than ever.  
---
Thelma and Louise (1991) - Thelma and Louise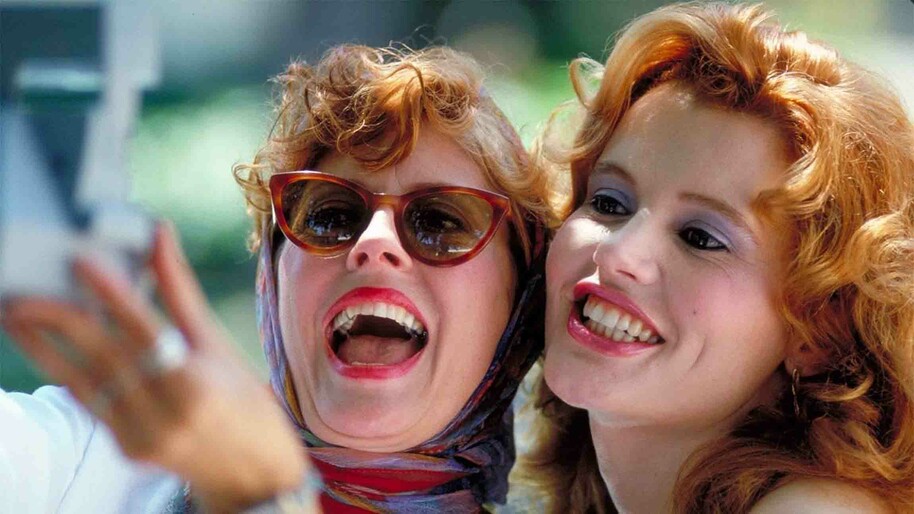 Though initially it is Louise with awareness of the world around her, Thelma soon learns when she is assaulted by a man outside a bar that she has been sexually objectified her entire life and decides to take action against it. They learn a lot from each other and the world on their road trip, and it's an exciting story of their escape to freedom from the bounds society had trapped them in.  
---
Juno (2007) - Juno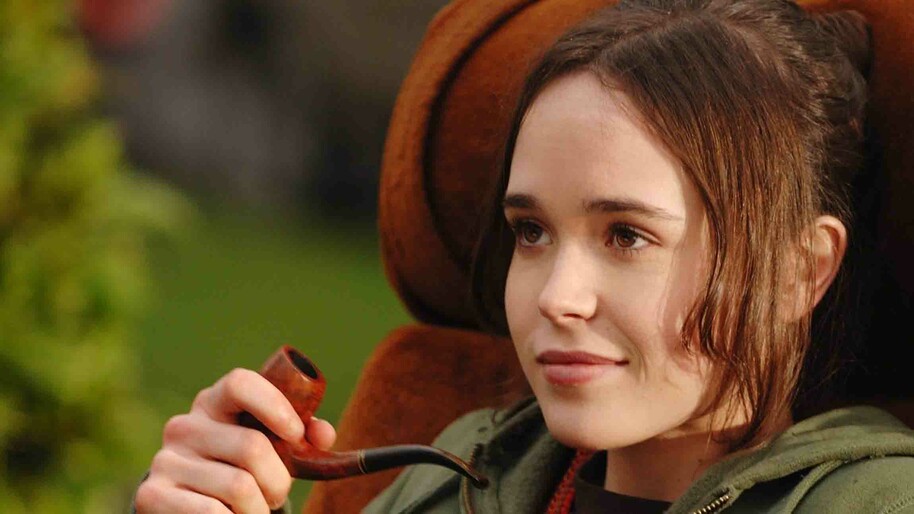 Juno (Elliot Page), a social misfit, falls pregnant, decides to commit to having the baby with a plan to give it up for adoption to a loving couple. She finds out soon the real-life struggles of being pregnant, getting involved in the lives of the adults that are going to take her baby, and she starts to question everything. Juno herself begins the story as somebody that doesn't care what others think of her. This doesn't go away by the end of the film, however her impulsivity is balanced by her genuine good nature, and we appreciate her for it. 
---
Breakfast at Tiffany's (1961) - Holly Golightly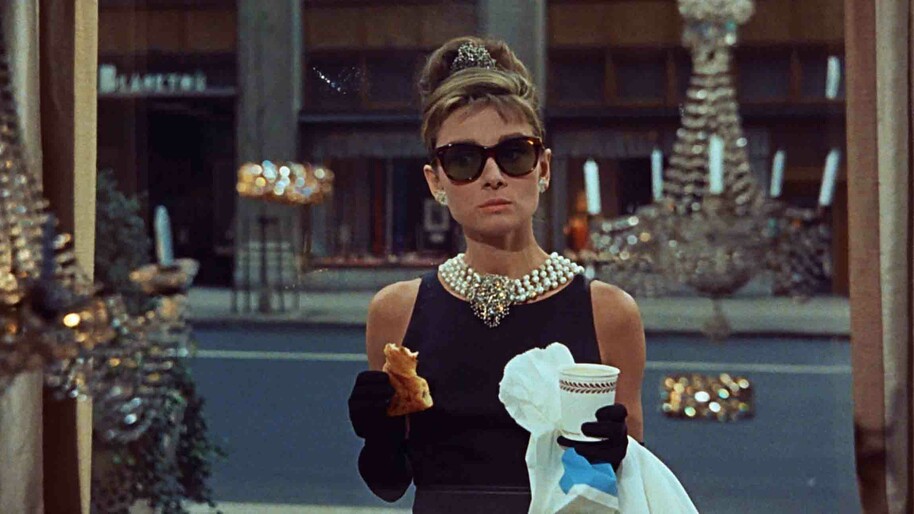 Holly Golightly (Audrey Hepburn) doesn't, as her name suggests, go lightly about much at all. She's fast thinking and takes life as it is, doing whatever means necessary to get by in life the way she wants to. Though hard times fall on Holly multiple times throughout the film (and novel by Truman Capote) the alternate ending she gets in the film makes us happy that a woman during this time period, so headstrong and capable and independent can get the happiness she deserves.  
---
Legally Blonde (2001) - Elle Woods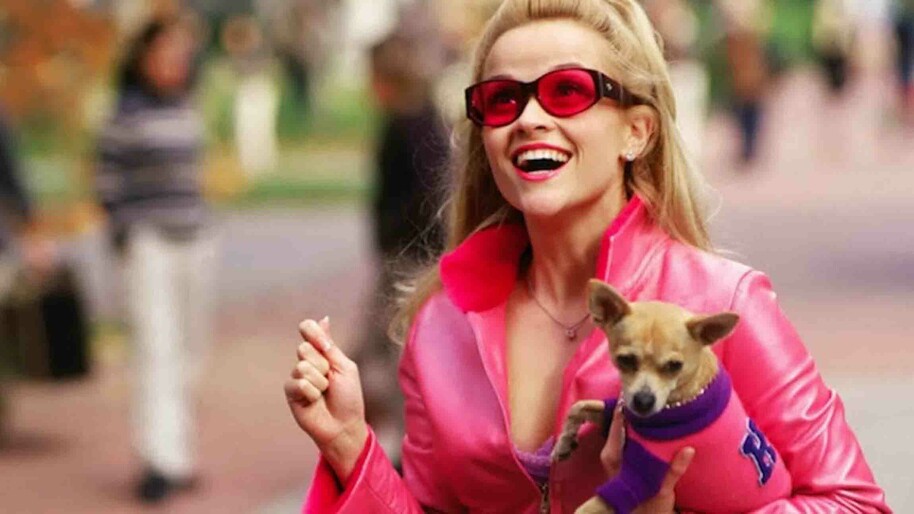 Legally Blonde's Elle Woods, portrayed by Reese Witherspoon, is one of those characters you can't help but fall in love with every time you watch. She begins the movie slightly boy obsessed, but when her ambitions to get the guy lead her to college, she finds a whole new purpose to her time at the school, and she becomes an even better version of herself, with bigger and better ambitions and dreams than she had initially. Her driven personality is definitely something to admire and for young girls to look up to and relate to.  
---
Harry Potter series - Hermione Granger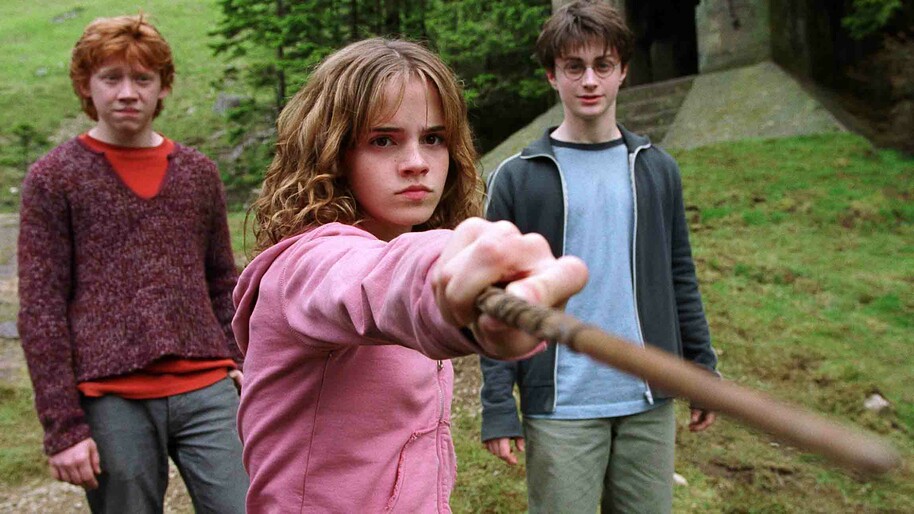 Hermione Granger is a character created for the Harry Potter series by author J.K Rowling, partly inspired by herself, making the character that much more special. Though she comes from a different background to her school peers at magical school Hogwarts (her parents are non-magical – muggles), she doesn't let this stop her from being the 'brightest witch of her age'. 
---
The Incredible Jessica James (2017) - Jessica James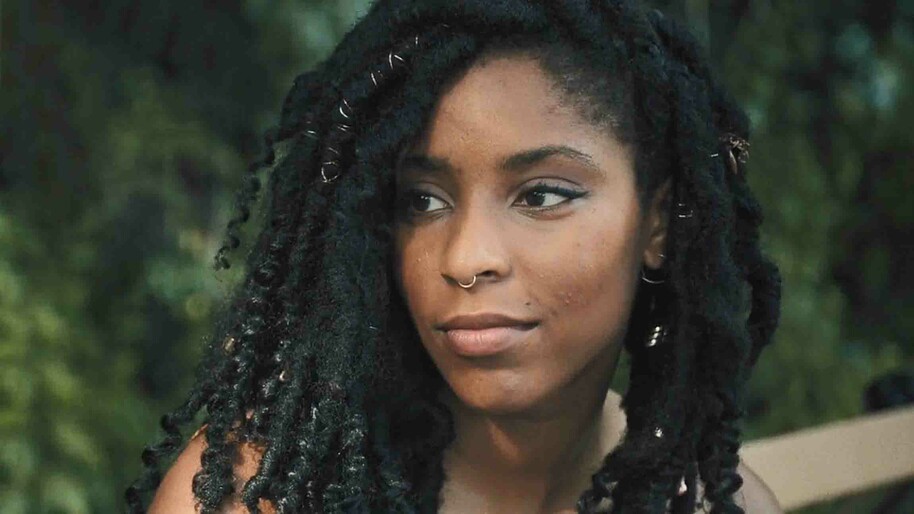 Jessica James's 'raw, feminine energy' as she puts it plainly herself is an inspiration to many women, and she reminds us that we can be strong and independent post break ups, also normalising relapses to show that we aren't always okay, and that's okay, too.  
---
Queen of Katwe (2016) - Phiona Mutesi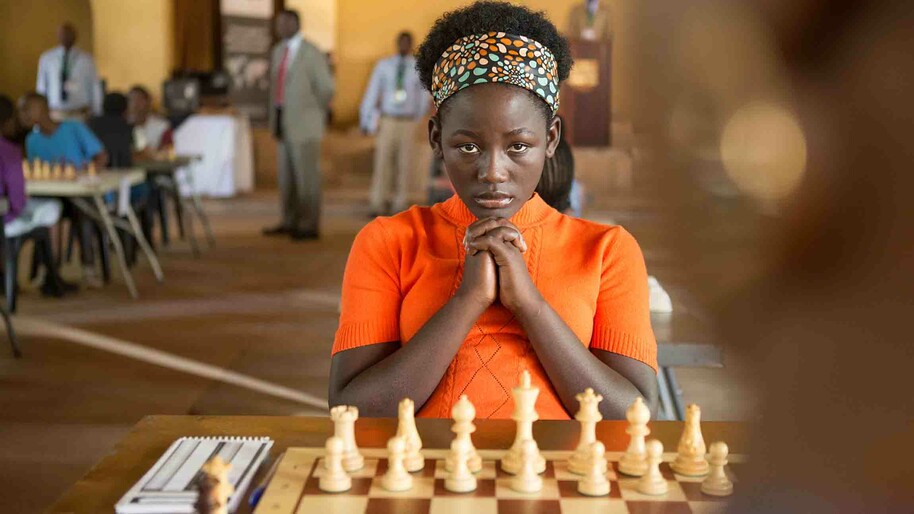 At just ten years old, Phiona Mutesi lives in the slum of Katwe in Kampala, Uganda. With almost no possessions, Phiona can't read and sells maize in the street to try to scrape together change for her family. One day she realises she has an extraordinary gift for playing chess, and her determination to get to be the queen (in reference to the game and her life), is admirable to say the least.  
---
Lara Croft (2018) - Lara Croft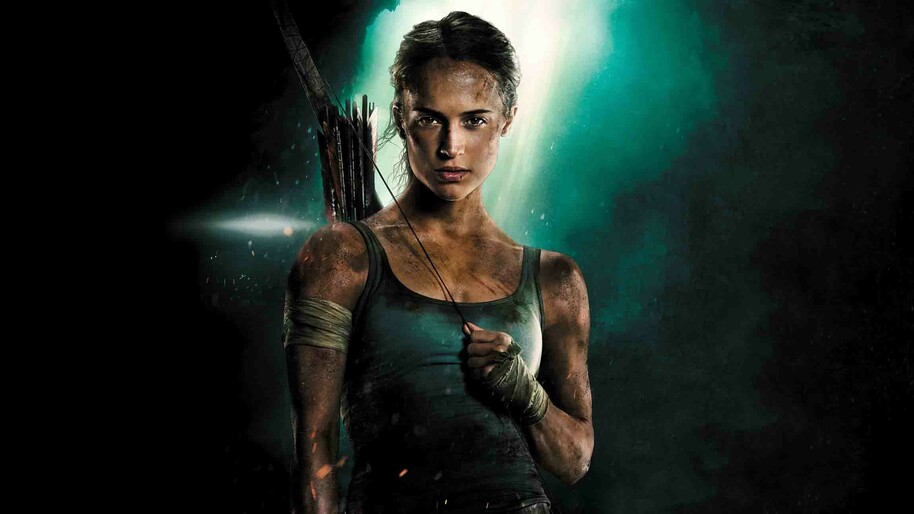 Lara Croft, originally a game character, took the world by storm back in her invention in 1993, and completely changed the boy-led game industry which was filled with male lead game characters until Croft came about and also happened to be one of the best games to exist. Angelina Jolie first brought her to the screen, replicating the busty, slim waist and slick backed hair we knew from the Tomb Raider game, but Alicia Vikander changed the game in her portrayal of a 21st century Croft. Her character had more depth this time round, giving us an insight into her past and her complicated relationship with her father.  
---
Carol (2015) - Carol Aird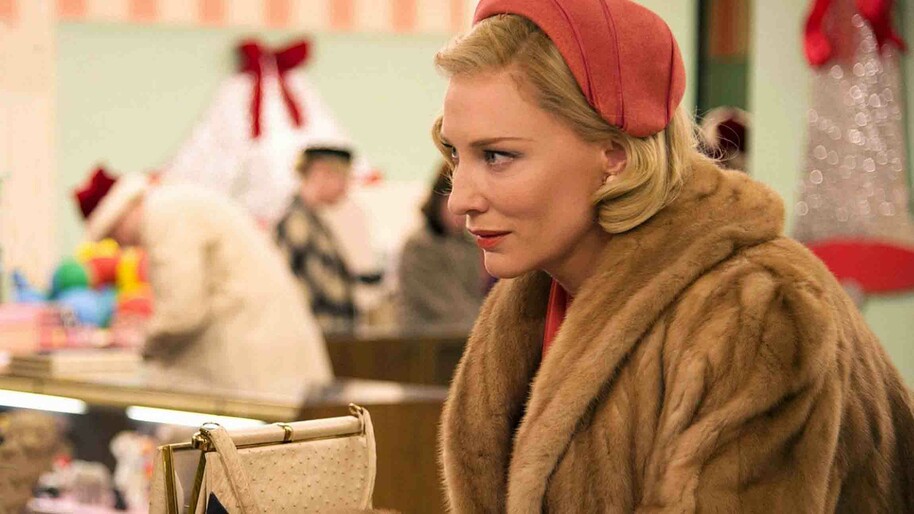 Kate Blanchette has portrayed many fierce and wonderful female characters, our favourite among them being Carol Aird from the 2015 film Carol. She portrays a woman so headstrong and uncomplicated that she never needs to be clandestine about her feelings for women. While she is this person, she holds a sense of uncertainty about herself that sort of shows in her face sometimes and it makes us remember that she isn't perfect, she's real.  
---
Mudbound (2017) - Florence Jackson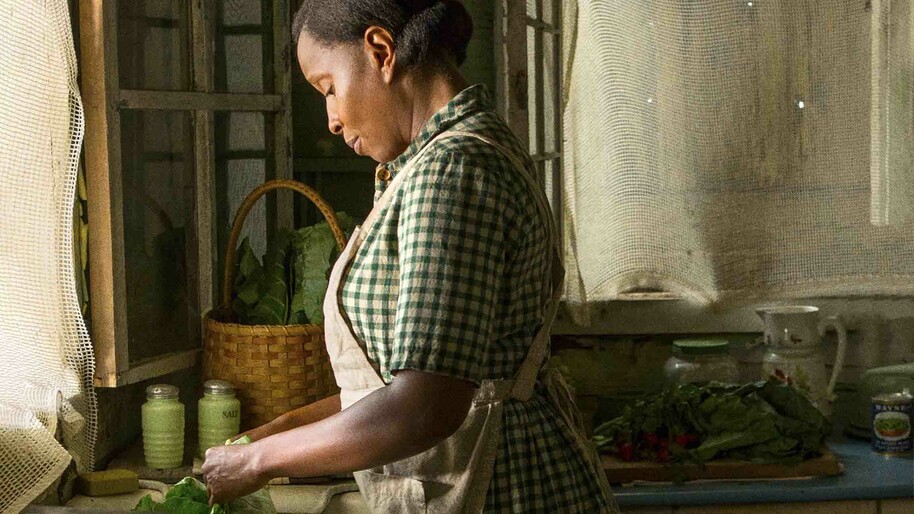 Mary J Blige stars as Florence Jackson, and said of the character in an interview that Jackson was 'already in her DNA'. Her character, who worked for a white woman and her family, perfectly encapsulated the notion that 'white privilege gives white women a veil of protection to advocate for themselves and others, but it gives black women an additional layer of burdens to bear'. Florence is the only character capable of seeing the shifting of cultural sands and she 'imbues the stock "strong" matriarch character with a persistent sense of helplessness and suppressed longing.' 
For all your film news, check out the films section of our site. Want more of the latest TV news and updates? Be sure to follow our Twitter, Facebook and Instagram accounts.