Horror Channel's Classic Horror Halloween movie marathon
With Halloween 2021 fast approaching, what better way to celebrate than with a weekend packed full of classic horror movies on Horror Channel?

Call yourself a horror movie buff? You NEED to cancel your Halloween plans this year because Horror Channel is taking over! With a weekend packed full of genre defining classic horror movies back-to-back, you wouldn't dare to look away…
From Frankenstein to Dracula, these black and white classics are the foundation for every horror movie ever made, and if you haven't seen them yet, this is your chance. For those of you that have only ever seen the remakes, why not check out what the originals have to offer? Unless, you're scared…
---
The full line up...
Dracula (1931)
Saturday 30th October, 1pm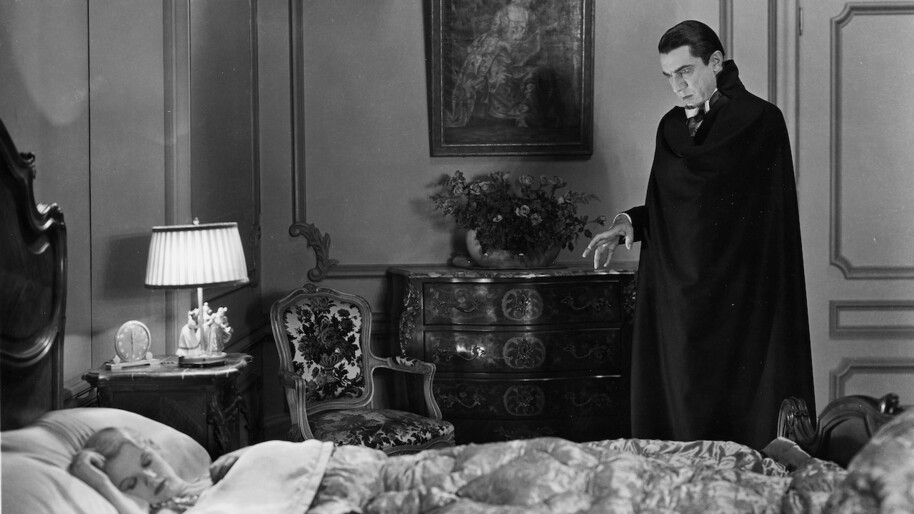 To begin the feast-ivities, the blood-sucking father of gothic horror is gracing our screens, starring Bela Lugosi in his star-making performance as Dracula. You know what they say, "there are far worse things awaiting a man than death"…
---
Frankenstein (1931)
Saturday 30th October, 2.30pm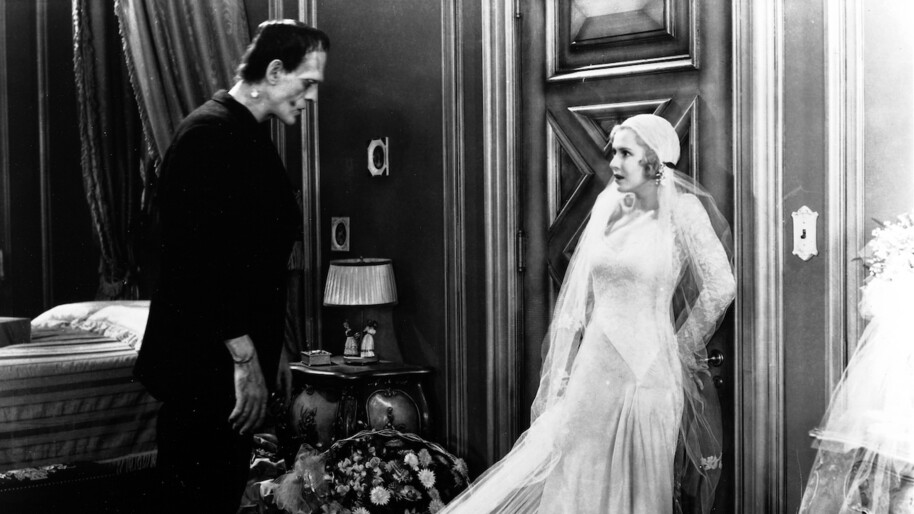 James Whale's Frankenstein has been considered by many to be the greatest horror film of all time. It follows the classic tale of the maniacal scientist whose obsession with creating life from dead body parts results in tragedy. It defined a new era of horror and is a staple on your horror movie list this Halloween!
---
Bride of Frankenstein (1935)
Saturday 30th October, 3.55pm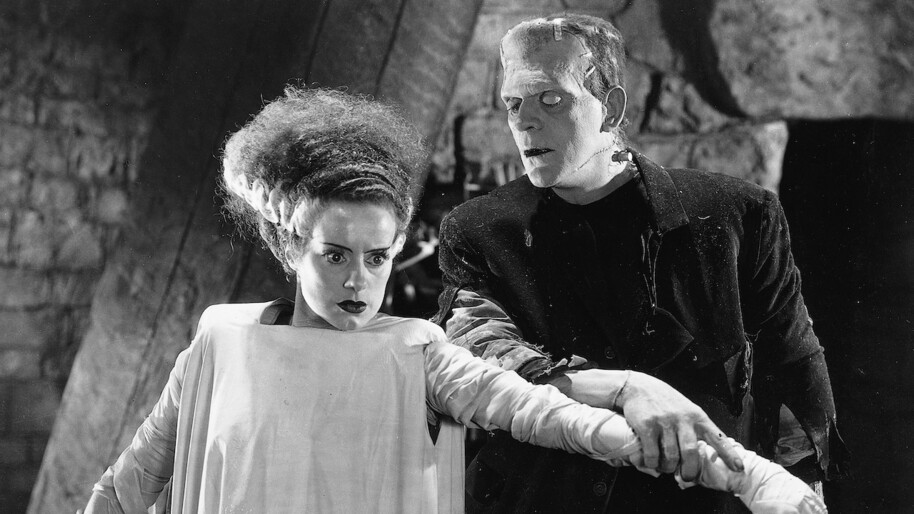 The first sequel to the classic stars Boris Karloff as the monster, with James Whale back to direct as the Bride of Frankenstein explores the possibilities of constructing a mate for Frankenstein's monster.
---
The Wolf Man (1941)
Saturday 30th October, 5.35pm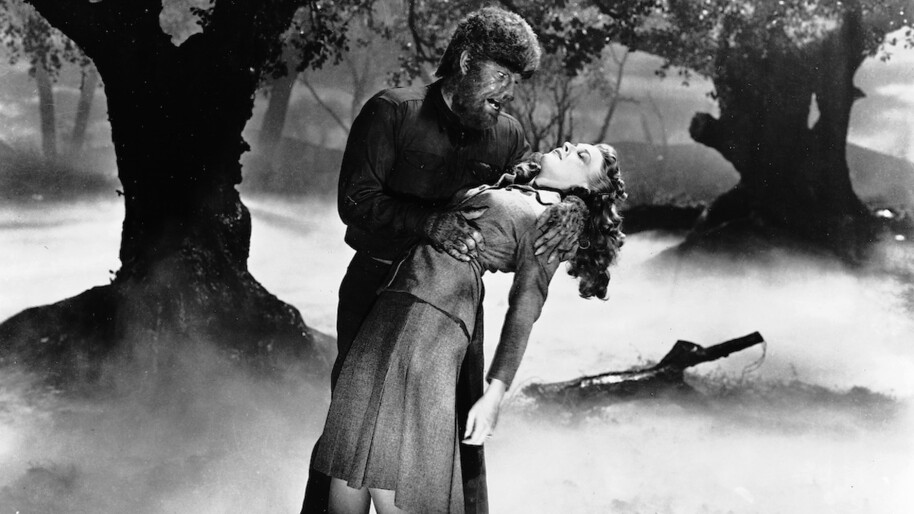 The original Wolf Man is coming to Horror Channel this Halloween, so get ready for hair raising moments and incredible special effects makeup in this chilling tale of a man forever cursed to roam the countryside as a werewolf. It's still as frightening today as it was when it was first released!
---
Frankenstein Meets the Wolf Man (1943)
Saturday 30th October, 6.50pm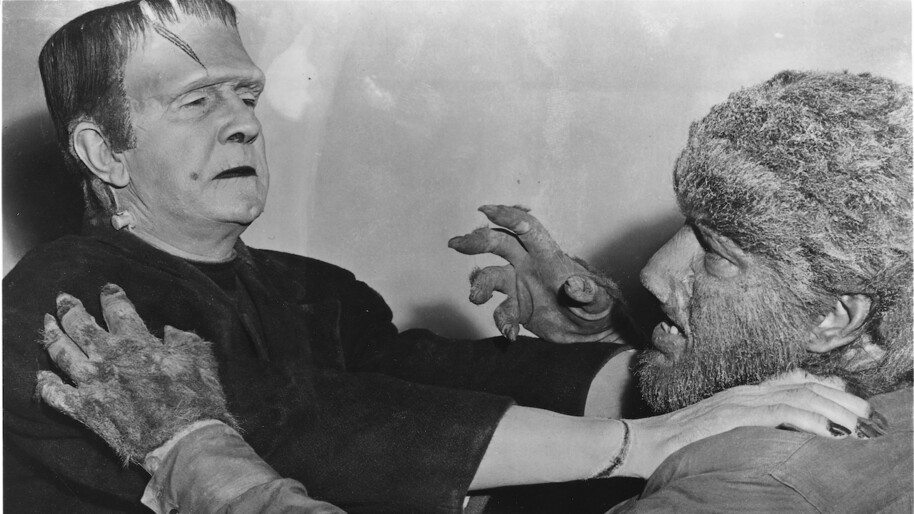 This 1943 horror merge sees the beginning of a successful crossover, spawning a myriad of horror films doing the same. Think: Freddy vs. Jason, King Kong Vs Godzilla, Alien Vs Predator... So what happens when The Wolf Man approaches Doctor Frankenstein for a cure, only to discover that in the doctor's place is his infamous, monstrous creation…?
---
The Invisible Man (1939)
Sunday 31st October, 1pm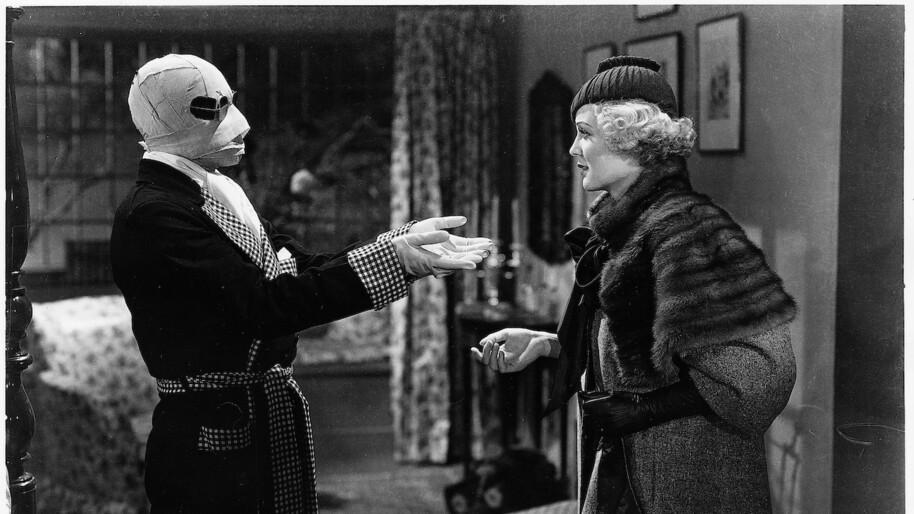 Based on H. G. Wells' novel of the same name, The Invisible Man is a science fiction tale about a man who, due to a science experiment gone wrong, is covered in bandages, and eventually discovers after a period of time that he is invisible. But when a few harmless pranks lead to dangerous decisions, there's no telling how far The Invisible Man will go.
---
The Mummy (1932)
Sunday 31st October, 2.25pm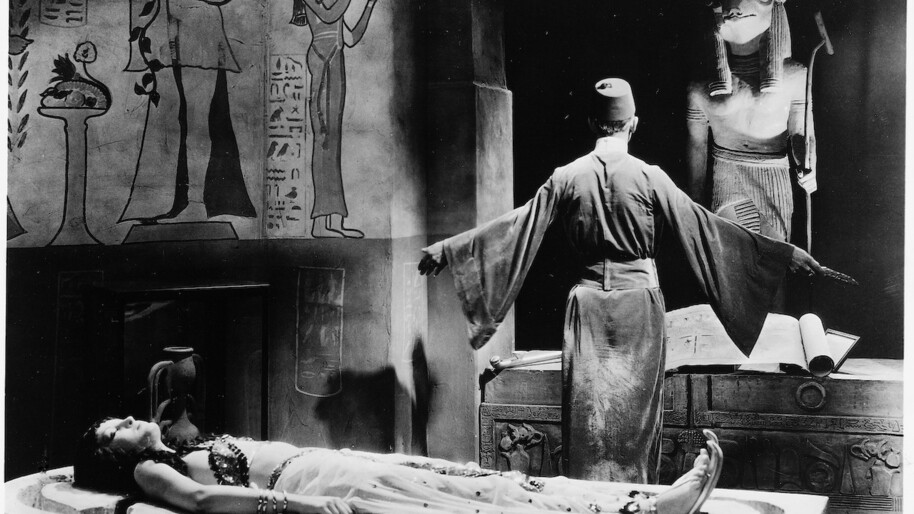 Boris Karloff is back on Halloween to star as the high priest Imhotep, solidifying him as one of the greatest horror stars in film history. The 3,700 year old mummy is ready to wreak havoc upon the members of the British field exposition that disturbed his tomb – haven't you ever woken up cranky?
---
The Mummy's Hand (1940)
Sunday 31st October, 3.55pm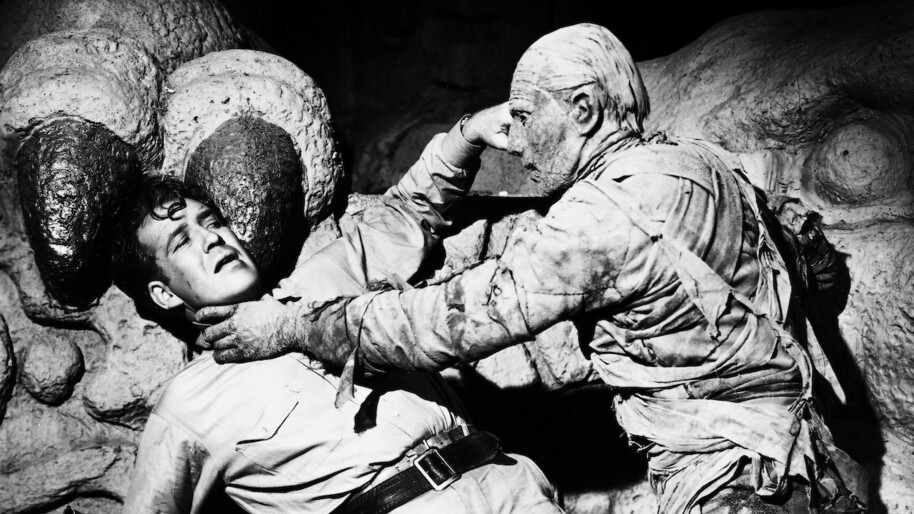 In the midst of a search for Ananka's sarcophagus, this sequel follows the story of an Egyptian mystic named Andoheb who guards the mummy of Kharis, and plans to kidnap a magician's daughter and make her immortal… It's bizarrely wonderful!
---
Creature from the Black Lagoon (1954)
Sunday 31st October, 5.15pm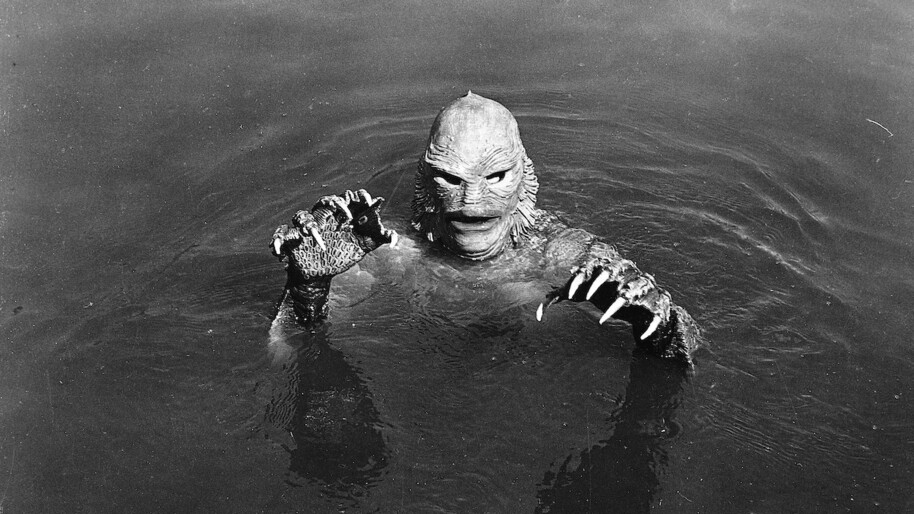 This pulp horror classic is a must watch for creature feature fanatics. It follows a group of American scientists who get more than they bargained for while on an expedition through the Amazon. A half man/half amphibian wreaks havoc, cementing itself as one of the most iconic movie monsters of all time.
---
Revenge of the Creature (1955)
Sunday 31st October, 6.50pm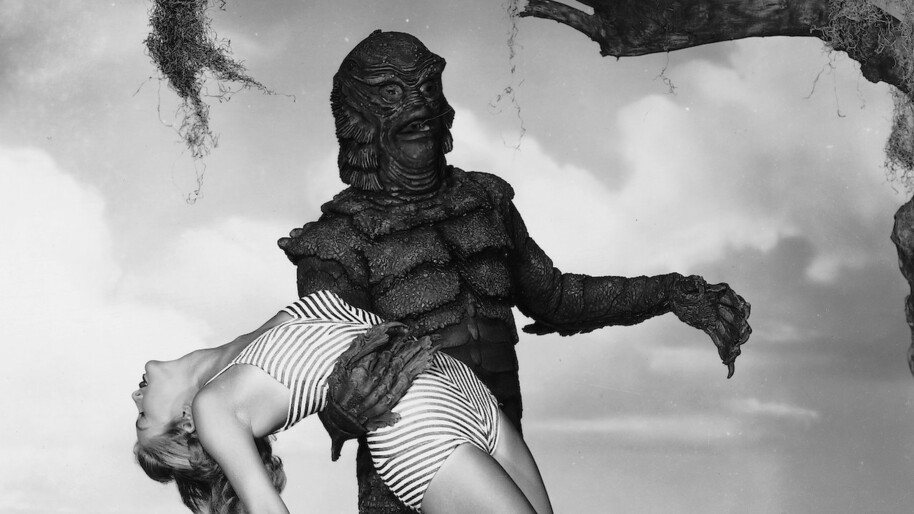 To conclude this year's Classic Horror Halloween movie marathon, Horror Channel are giving us yet another chilling tale in Revenge of the Creature, the follow up to Creature from the Black Lagoon which follows the amphibious man who is held captive by scientists in an aquarium. But when the creature falls in love with one of the scientists, he manages to abduct her and escape. A must-see for fans of Guillermo Del Toro's The Shape of Water.
 © 2021 NBCUniversal. All rights reserved.