Movies you need to stream right now
Get the best selection of films on-demand, from Prime Video, iPlayer, ITVX, My5, Netflix, STV Player and more!
The Power of the Dog
Out now on Netflix
Don't miss this Bafta winning western starring Benedict Cumberbatch as the hardy cowboy Phil Burbank, who treats his sister-in-law (Kirsten Dunst) and her son (Kodi Smit-McPhee) with cruelty and mockery. Phil and his brother George (Jesse Plemons) are wealthy and successful ranchers in 1920's Montana.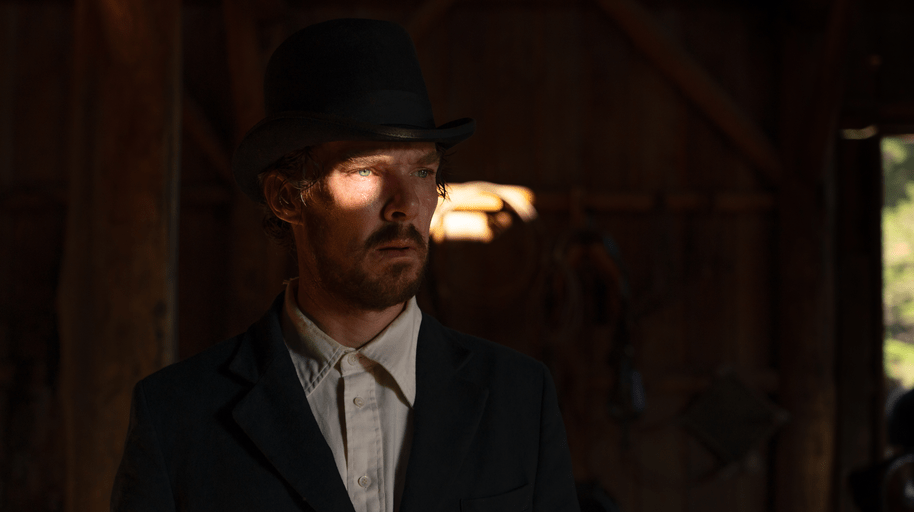 ---
The Woman in the House Across the Street from the Girl in the Window 
Out now on Netflix
A dark comedy mystery series parodying The Woman in the Window (2021) starring Kristen Bell (Frozen, Gossip Girl) as a heartbroken woman who witnesses a gruesome murder – or did she? 
---
How I Fell in Love with a Gangster 
Out now on Netflix
Inspired by the true story of Polish gangster Nikodem "Nikoś" Skotarczak, How I Fell in Love with a Gangster chronicles major events in his life including his beginnings as a petty money changer to the godfather of the Tricity mafia.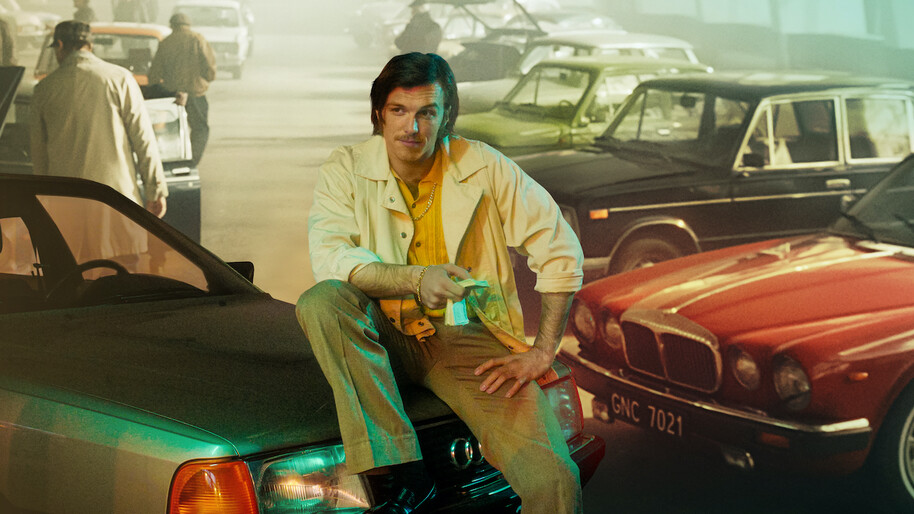 The Wasteland 
Out now on Netflix
The Wasteland follows a 19th century family living in isolation from the rest of society who discover they're being terrorised by a horrific creature that feeds on fear.
---
The Harder They Fall
Out now on Netflix
Idris Elba stars in Netflix original The Harder They Fall, which follows an outlaw who discovers his nemesis is being released from prison, and decides to reunite his gang to exact revenge.  
---
The Green Knight
Out now on Prime Video
David Lowery directs The Green Knight, a fantasy story about King Arthur's headstrong nephew who embarks on a journey to confront a mysterious giant, even at the risk of losing his head.    
---
Diana: The Musical 
Out now on Netflix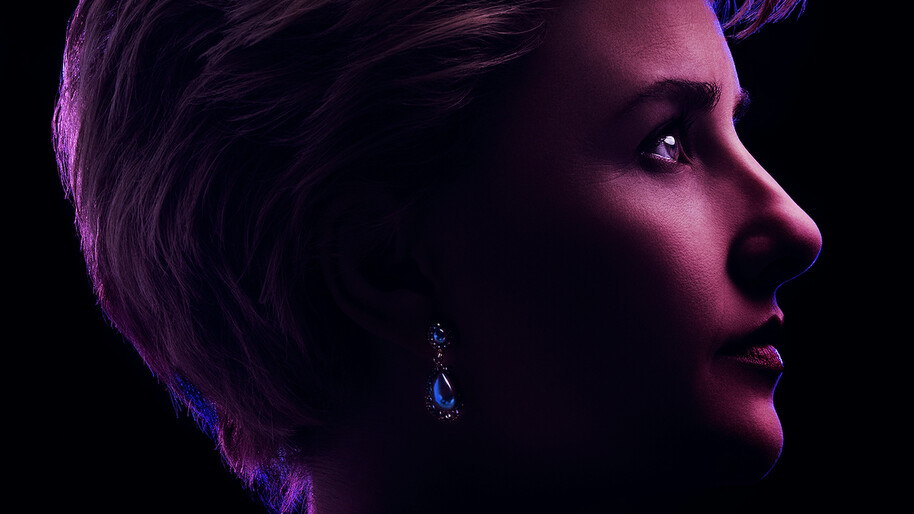 This new musical brings us face-to-face with Princess Diana, one of history's most compelling figures, in a new light – a story you only thought you knew. 
---
The Guilty 
Out now on Netflix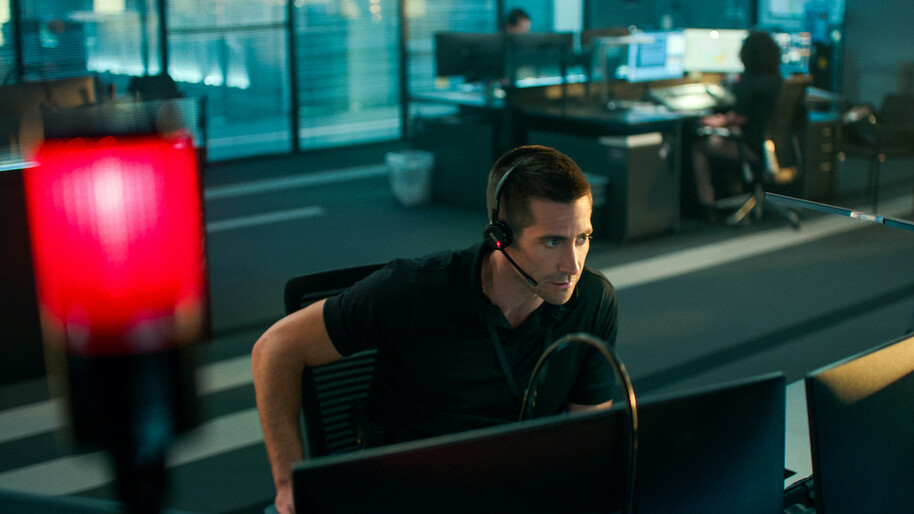 Jake Gyllenhaal stars in The Guilty, which takes place over the course of a single morning when a 911 call operator named Joe receives a phone call that will change everything.
---
Kate 
Out now on Netflix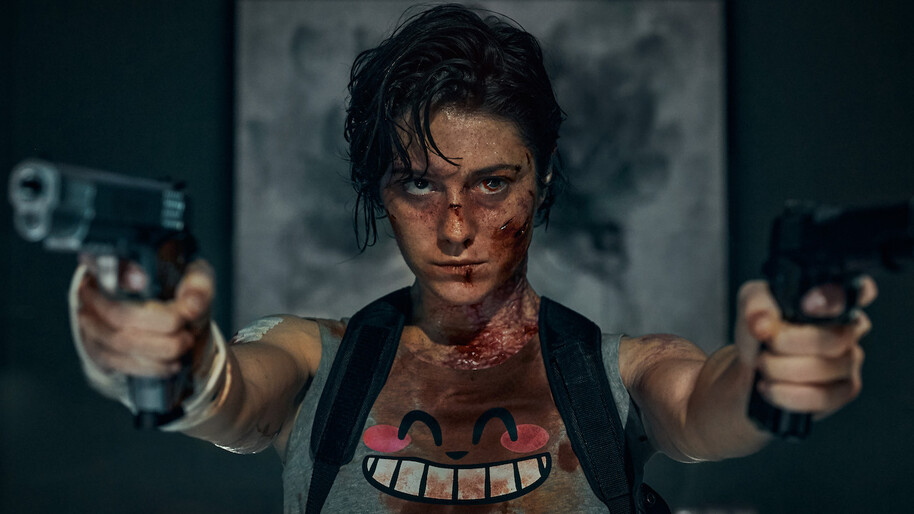 Kate promises plenty of action, as it follows a ruthless criminal operative who, after being poisoned, must exact revenge on her enemies. The mission get complicated when she forms an unexpected bond with the daughter of one of her victims... 
---
JJ+E 
Out now on Netflix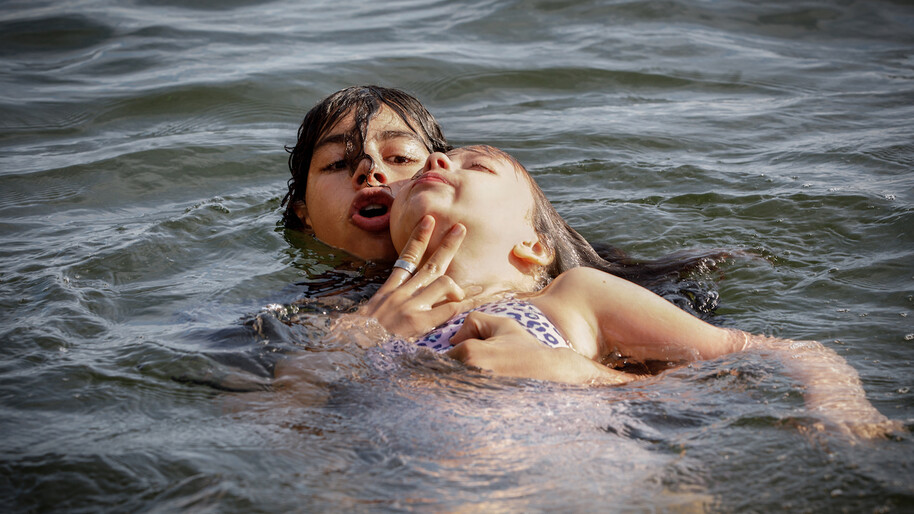 Set in Stockholm, JJ+E is at its heart a love story between protagonists Elizabeth and John-John. The two youngsters were raised in the same city, but live in two totally different worlds, with class, economy and culture being the main separation between the pair. But when they start at the same high school class, everything changes.  
Prey 
Coming to Netflix on September 10th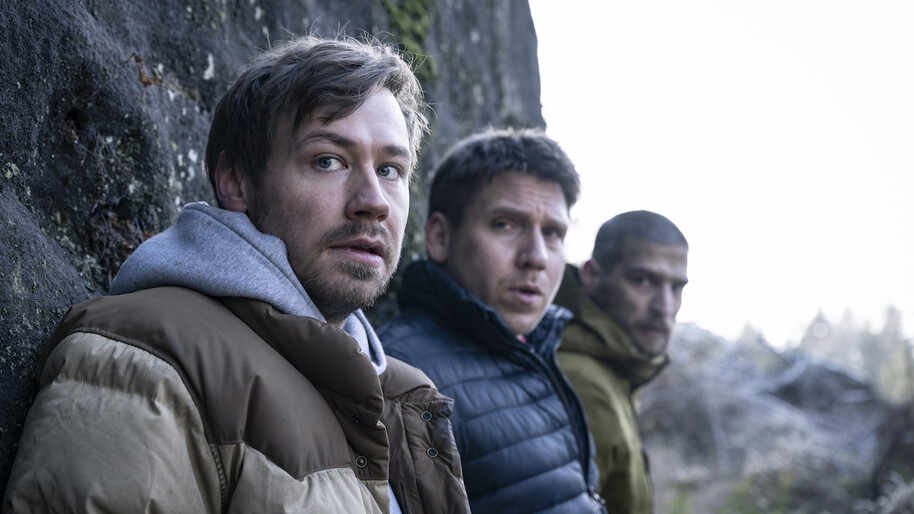 When Roman and his brother Albert go on a hiking trip with their friends for his bachelor party weekend, they soon find that they are being hunted by a mysterious shooter. 
---
Private Network: Who Killed Manuel Buendía?
Watch now on Netflix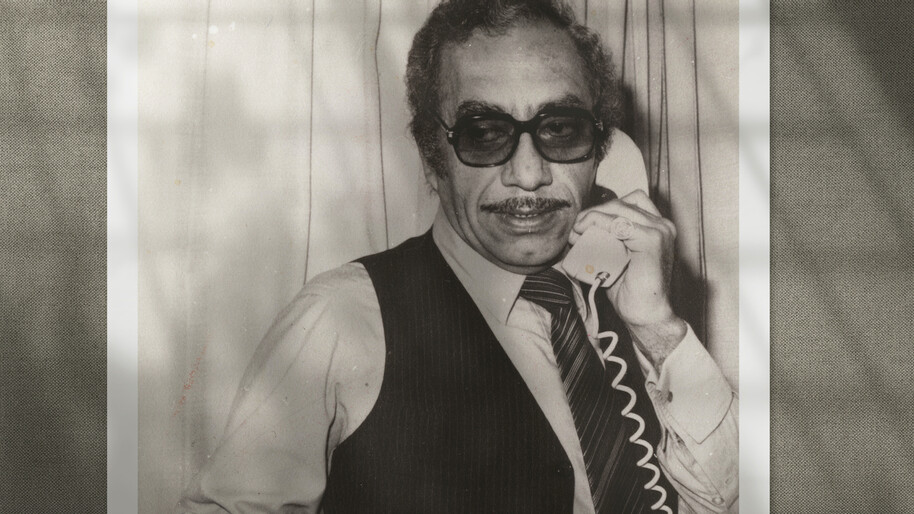 More than 35 years after his death, this feature-length documentary dives deep into the mystery of who killed Manuel Buendía. 
---
The Heist 
Stream now on My5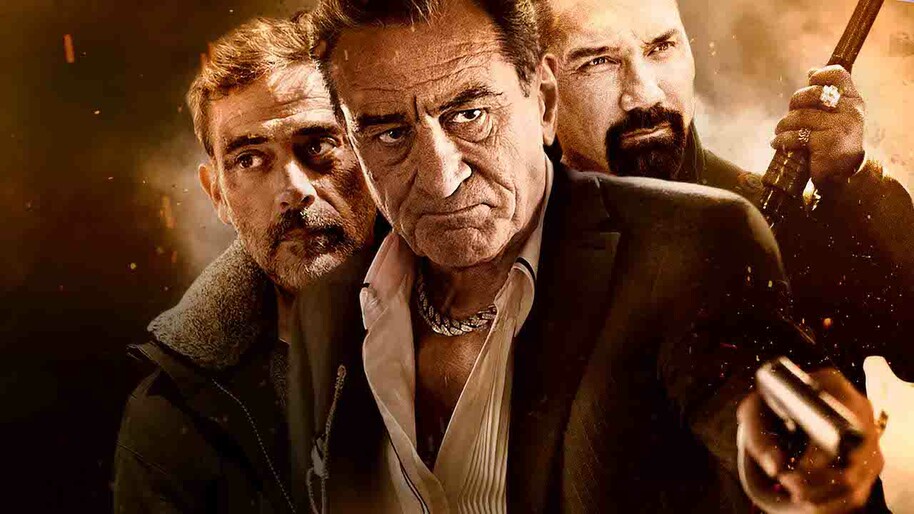 Robert De Niro, Jeffrey Dean Morgan and Dave Bautisa star in The Heist, currently streaming on My5, and follows a pair of desperate men who attempt to rob a gangster's casino, but when their plan goes awry, they hijack a city bus to escape from police capture and a maniac thug.  
---
Fear Street Part 2: 1978 
Out Friday on Netflix 

Check out Part 2 of the Netflix hit trilogy currently streaming now, starting Sadie Sink from Stranger Things at Camp Nightwing as we're transported back to 1978 for more mass murders in the cursed town of Shadyside.  
Things you missed on Fear Street Part 1: 1994
---
The Tomorrow War  
Stream now on Prime Video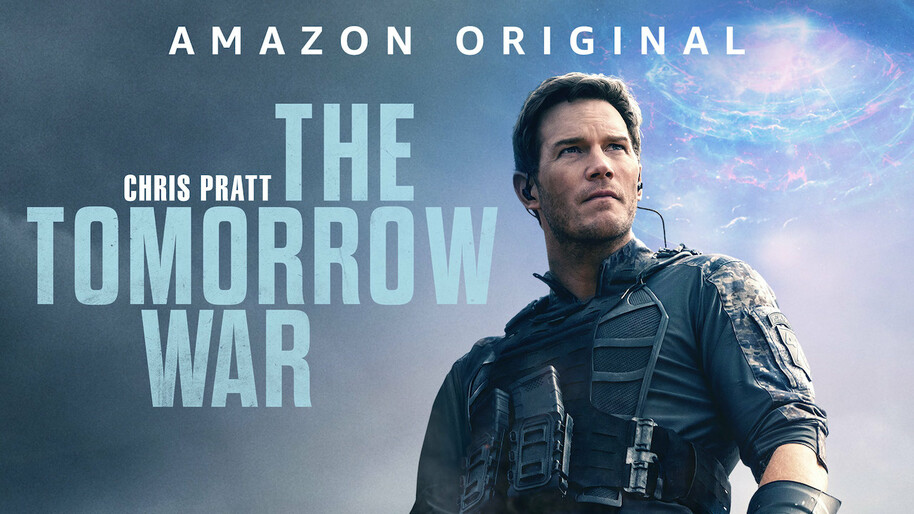 Chris Pratt (Guardians of the Galaxy) stars in The Tomorrow War, perfect for fans of War of the Worlds, about a group of time travellers who arrive from the year 2051 to deliver a chilling, urgent message, that in thirty years time, humankind will be invaded by a deadly alien species.  
Toofan  
Stream now on Prime Video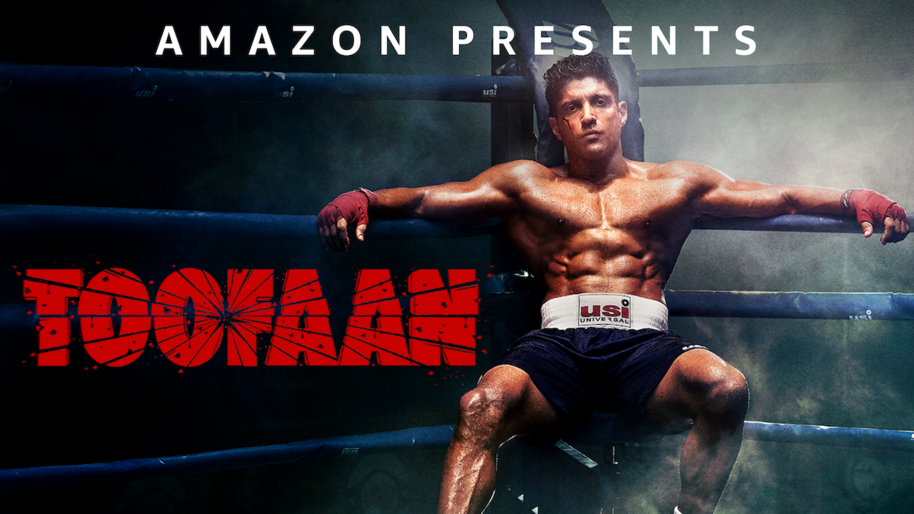 For fans of the Rocky franchise, Toofan is a must-see movie about an orphaned boy from the streets of Dongri, who grows up to become a world class boxer, with plenty of struggles along the way.  
---
The Woman in the Window 
Watch now on Netflix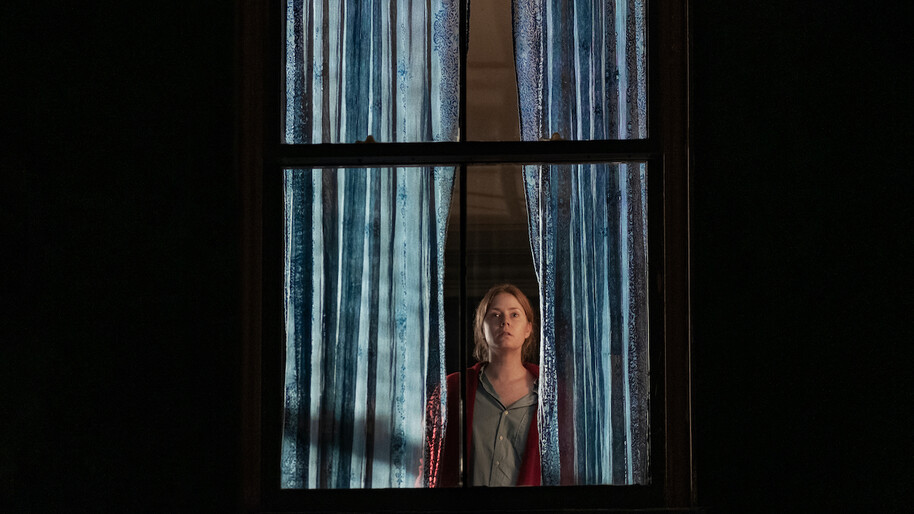 Psychological thriller starring Amy Adams, The Woman in the Window is about an agoraphobic child psychologist (cannot go outside) who finds herself observing the picture perfect family across the street, but soon witnesses a brutal crime.  
---
Tragic Jungle 
Watch now on Netflix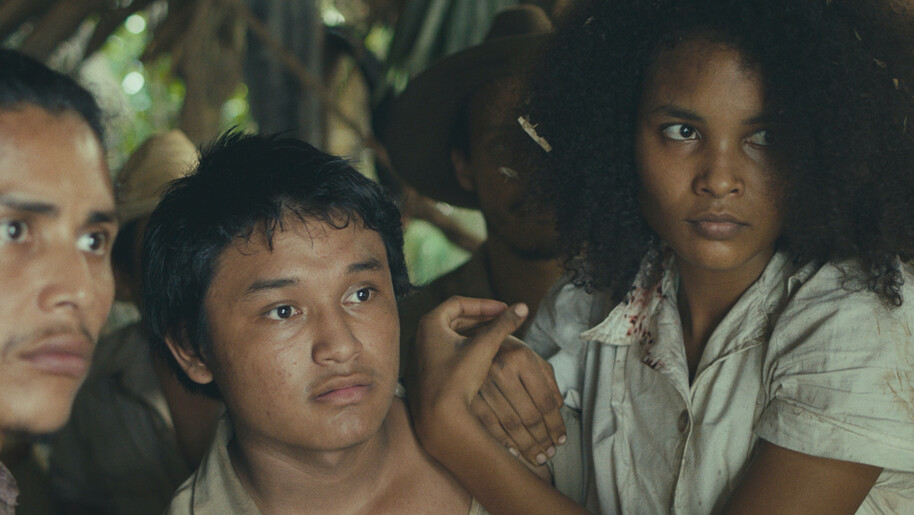 Tragic Jungle is set in 1920 on the border between Mexico and Belize, where a lawless territory resides. A group of Mexican gum workers come across a mysterious young Belizean woman named Agnes, who's presence causes conflict and tension between the men, arousing their fantasies and desires. But with a legendary being lurking close by in the heart of the jungle, who knows what fate truly awaits them.  
---
Breaking Boundaries: The Science Of Our Planet 
Watch now on Netflix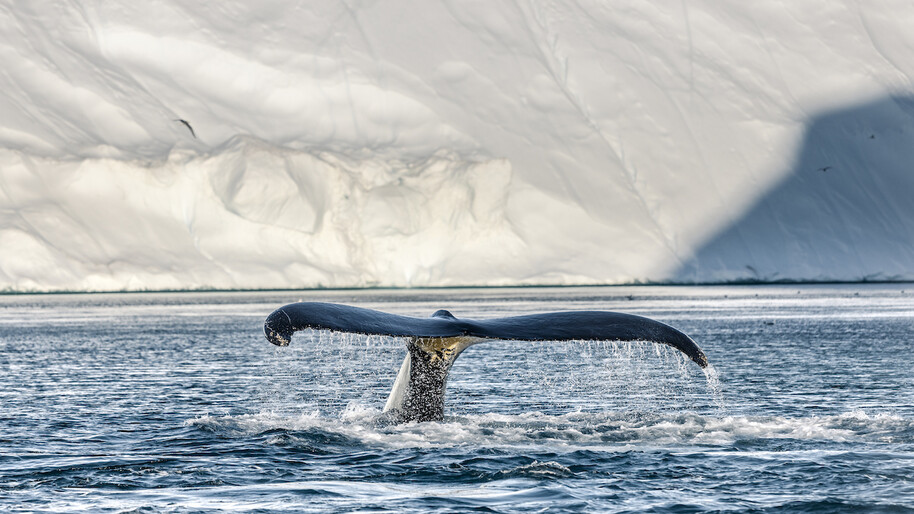 Want to learn more about the planet? Breaking Boundaries: The Science of our Planet is narrated by the one and only David Attenborough, and dives into the most important scientific discovery of our time – that humanity has pushed Earth beyond the boundaries that have kept it stable for ten thousand years. 
---
Monster 
Watch now on Netflix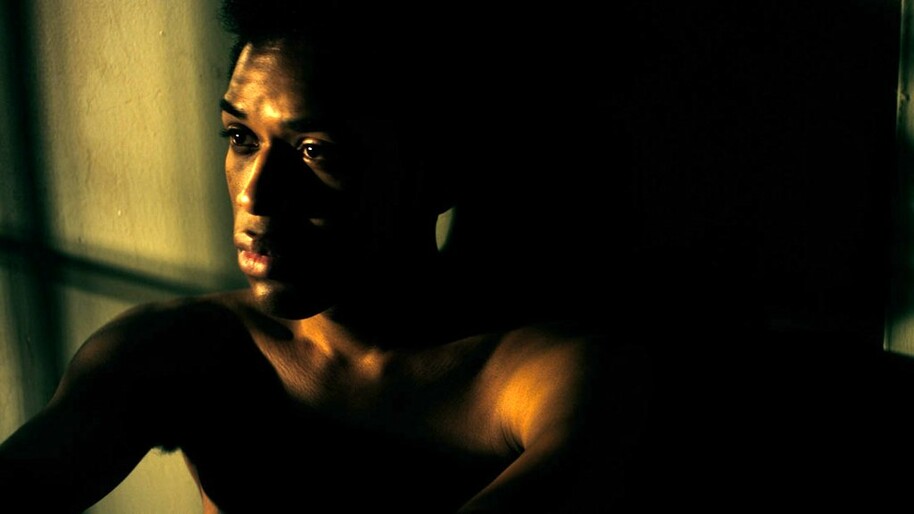 Based on the novel of the same name, Monster is the gripping story of smart and likeable film student Steve Harmon (Kelvin Harrison, Jr.) whose world is turned upside down when he is charged with felony murder. Now he faces a complex legal battle that could leave him spending the rest of his life in prison.
---
Horizon Line 
Watch now on Prime Video

If you enjoyed Speed with Keanu Reeves and Sandra Bullock, Horizon Line will be right up your street. It follows a former couple who board a flight to their friend's wedding on a tropical island, but are soon in hot water when the pilot suffers a fatal heart attack and they're left to land the plane without a clue how to do it. With a storm on the way, Sara and Jackson only have one shot.  
---
Things Heard & Seen 
Watch now on Netflix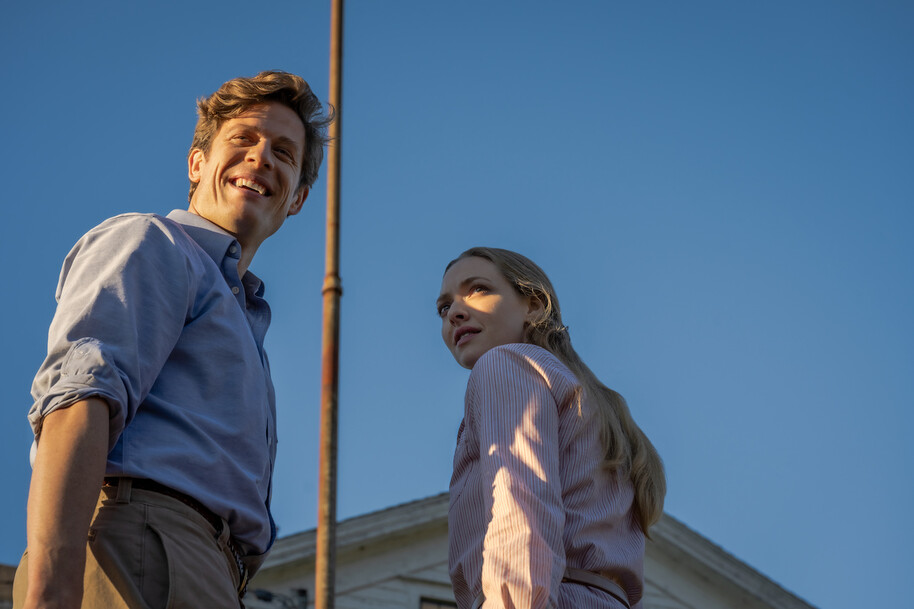 Things Heard & Seen is about a Manhattan couple who move into a historic hamlet in the Hudson Valley who soon discover that their marriage has a sinister darkness, and rivals their new home's history. Will their marriage make it out alive? And more importantly, will they make it out alive? Stars Amanda Seyfried, James Norton and Natalia Dyer (Stranger Things, Yes God Yes).  
---
Baby Driver 
Watch now on Netflix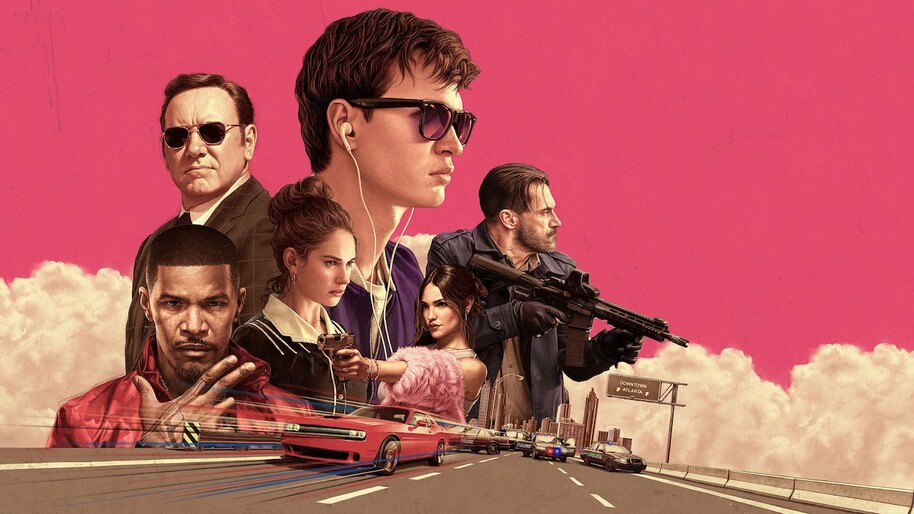 Ansel Elgort stars as Baby in this charming, fast-paced action movie about a getaway driver who's just trying to complete his last job so he can travel the world with his honey. Only when an arms deal goes wrong, he has no choice but to stay on a little longer, risking everything to avoid jail time. 
More of our top picks this week
---
The Outpost 
Watch now on Prime Video

The Outpost follows a small unit of U.S. soldiers at the remote Combat Outpost Keating, located deep in the valley of three mountains in Afghanistan, as they battle a force of Taliban fighters. Known as the bloodiest American engagement of the Afghanistan War in 2009, The Battle of Kamdesh is retold in this dramatisation starring Orlando Bloom and Caleb Landry Jones. 
---
Catch Me if you Can 
Stream now on BBC iPlayer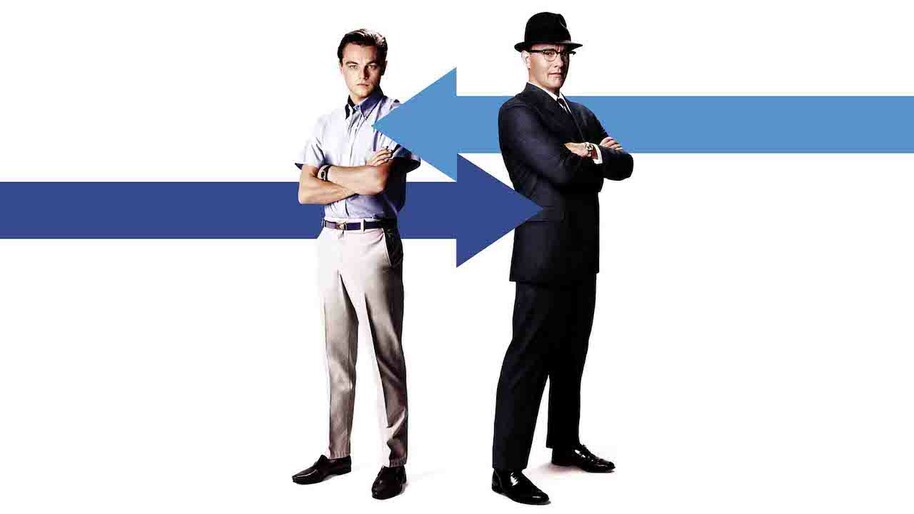 Starring Leonardo DiCaprio as the real life notorious con artist Frank Abagnale, who swindled his way into earning millions of dollars with his masterful manipulation and deception, Catch Me If You Can is the fast-paced movie you don't want to miss. 
---
Men in Black: International 
Stream now on Netflix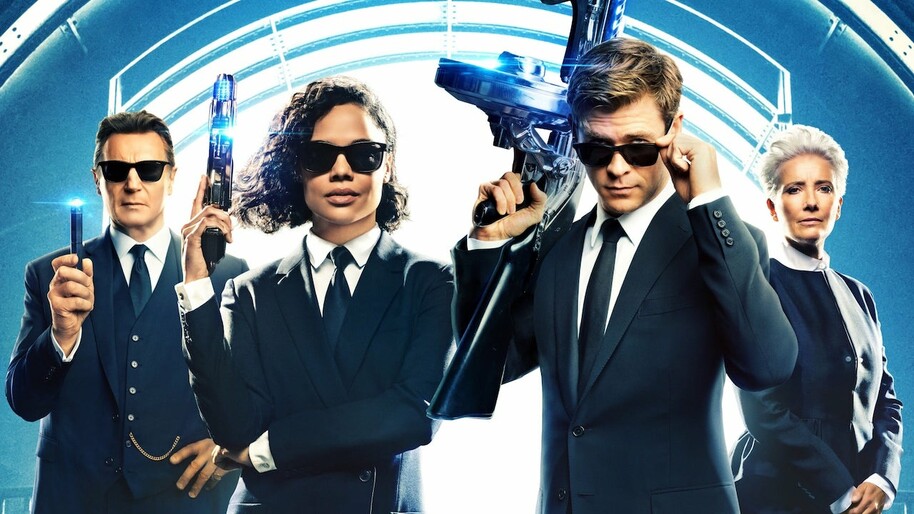 Men in Black: International is the newest instalment of the classic monster hunter film franchise starring Chris Hemsworth and Tessa Thompson as Agent M and gent H who team up to uncover a traitor in the organisation that's plotting an alien invasion. 
---
Tom Clancy's Without Remorse 
Stream now on Prime Video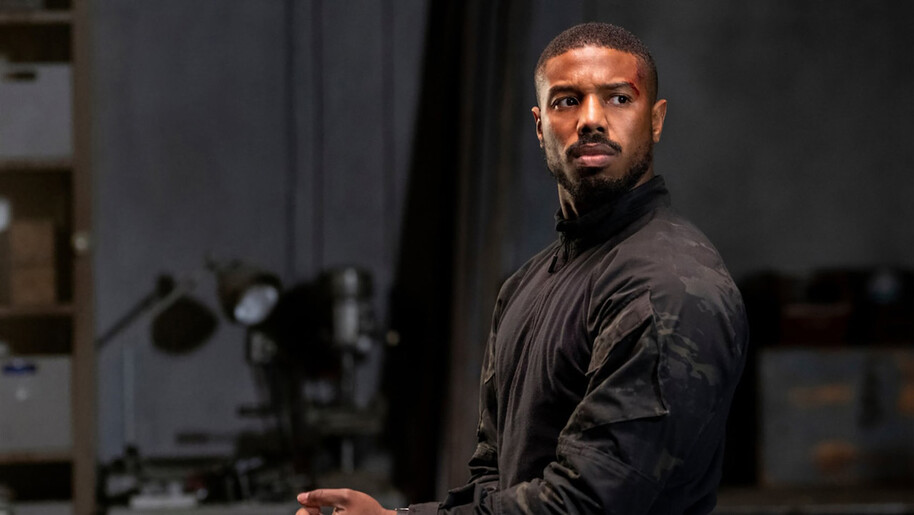 Tom Clancy's Without Remorse is the number one movie on Prime Video right now, and follows the life of a Navy SEAL who uncovers a dangerous plot that is threatening to engulf the USA and Russia in war.  
---
The Boy from Medellin 
Stream now on Prime Video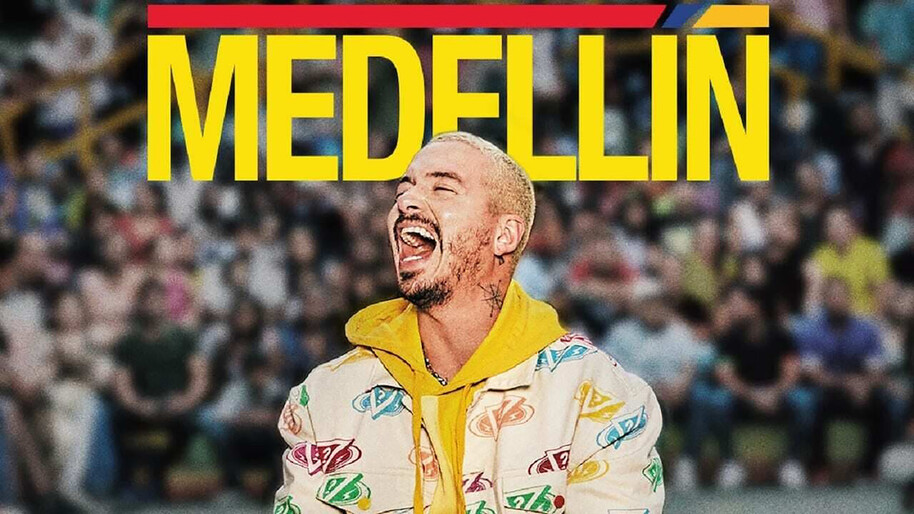 New to Prime Video, The Boy from Medellin is a documentary film about a Columbian Reggaeton singer called J Balvin who is preparing for his 2019 homecoming concert during intense political commotion.  
---
Concrete Cowboy 
Watch now on Netflix 
A troubled teen spends his summer in North Philadelphia, but finds himself caught between a life of crime and his estranged father's vibrant urban-cowboy subculture – which road will he go down?  
Why should you watch it? 
Concrete Cowboy isn't like anything we've heard of, so we're expecting it to be a game changer, and stars the multi-talented Idris Elba and Caleb McLaughlin who you may recognise from Netflix's hit series Stranger Things. 
Dance of the 41 
Watch now on Netflix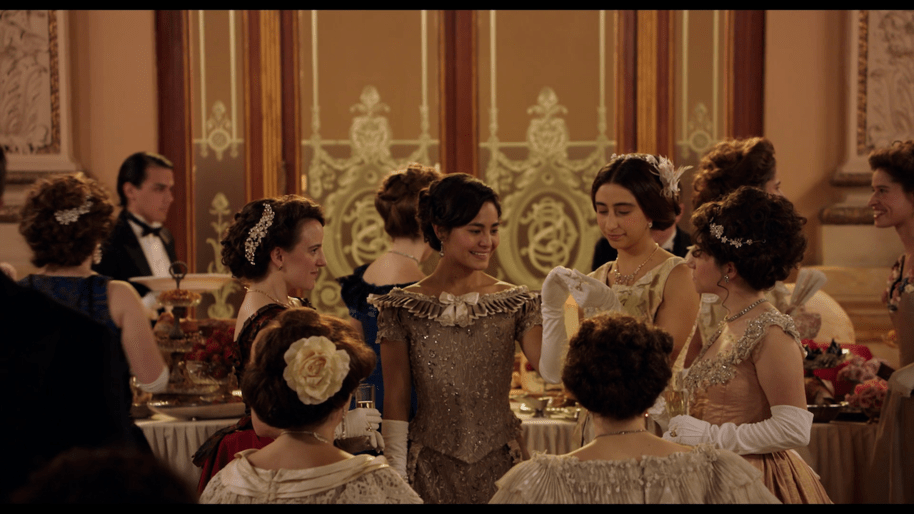 Dance of the 41 is based on true events at the end of the 19th century when Ignacio de la Torre married the daughter of the president of Mexico. Though Ignacio leads a double life, one of traditional politics and one as a member of a clandestine society. While everything seems to be going well in his life, a 42nd member joins the society named Evaristo, and when secrets eventually surface, the dance of the 41 is interrupted by a police raid.  
---
Moxie 
Watch now on Netflix 
The cool mom is back as Amy Poehler stars in the new Netflix film Moxie, based on the high school experience of her 16-year-old daughter Vivian (Hailey Robinson), who has always preferred to keep her head down and fly under the radar. That is until she discovers that when her mother was her age, she was protesting everything, left right and centre. She decides to follow in her mother's rebellious footsteps and publishes an underground zine called Moxie to expose bias and wrongdoing in her high school, which sparks a movement between the students.   
Why should you watch it?  
This is one of those films we all wished came out when we were in high school, and will truly be a pop culture reference for years to come for teens currently in school. It's like the Gen Z version of Mean Girls. 
---
A Week Away 
Watch now on Netflix 
High School Musical meets Yes God Yes, a mix you didn't know you needed. Bailee Madison stars alongside Kevin Quinn, a troubled teen who has a run in with the law that has him choosing between juvenile detention or attending a Christian summer camp. He chooses the latter, and soon finds that he has fallen in love with a camp regular.   
Why should you watch it? 
If you live vicariously through teen musicals, what are you waiting for? Other than until it's the 26th March. A Week Away is a fun movie, it's going to keep you entertained and you may get a song or two stuck in your head.   
---
Parasite 
Now streaming on Prime Video
You can now watch this award-winning, spectacular thriller that will leave you feeling uneasy, happy and sad all at once over on Prime Video. The film, which won four Oscars and has a 99% rating on Rotten Tomatoes, is something unlike we've ever seen before, and is definitely worth a watch. That's our Friday night sorted! Check out a clip from the film below:  
---
Become a telly expert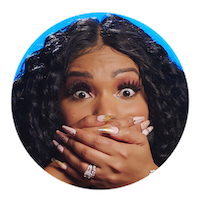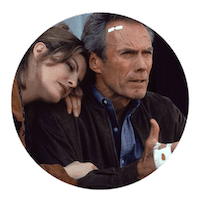 Get the latest on what's coming soon to Netflix this month
Find out what films are available for free on Freesat every week
---
Follow us
Get the latest telly news and updates PLUS access to competitions and exclusive content